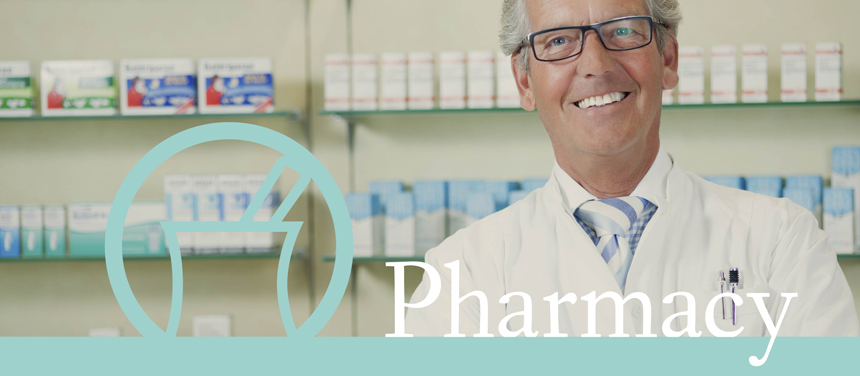 Friendly Pharmacists and Savings to Feel Good About
The Market Street pharmacy proudly provides guests with unbeatable customer service and competitive prices. Bring in your prescriptions or have us transfer an existing prescription today. We accept most insurance plans, including Medicare, Medicaid, and Express Scripts. We also fill Workman's Compensation prescriptions.

Flu Shots and Immunizations
We offer flu shots and many immunizations on a walk-in basis. Plus, don't let the flu get to your business this year. We offer flu vaccinations in the convenience of your own business.

We Deliver
Having difficulty getting to the store to pick up your prescription? We can deliver right to you! Check with your store pharmacy for details.

Pet Meds
We now offer medications for your four-legged family members. Not only does this add convenience but it also means great value to you.

MyRxClub
MyRxClub is a membership pharmacy savings program that provides individuals and families immediate savings on prescriptions. Learn more.

Compounding
Our Amarillo pharmacy can also prepare custom medications for you. When unique circumstances occur, we can work with your doctor to formulate custom prescriptions that change the strength of a medication or alter the dosing to make a medication easier to take. Call 806.468.9911 for more info.

FLAVORx
The FLAVORx Pediatric Flavoring System helps mask the unpleasant taste of medicine. While our kid-approved flavors will help the medicine go down, there's no mistaking them for candy. You'll have peace of mind knowing your child will still understand the difference between better-tasting medicines and real sweet treats.
HEALTH INFORMATION/PHARMACIES


Our pharmacies collect protected health information, which includes your medical and personal history, prescription profile for fulfillment of pharmacy orders, and other health-related information that you, your doctor or your insurance carrier provides to us. This information is most often used to process your prescriptions, provide you with health care information or services, or to contact you with questions and respond to your inquiries. This information is subject to our Notice of Privacy Practices and HIPPA Addendum that more specifically describes how we may use or disclose your protected health information. You may access our Notice of Privacy Practices by clicking here or you may request a copy of our notice of privacy practices when you visit any of our pharmacies or by contacting us using one of the methods listed under the caption "How to Contact Us" that appears below.