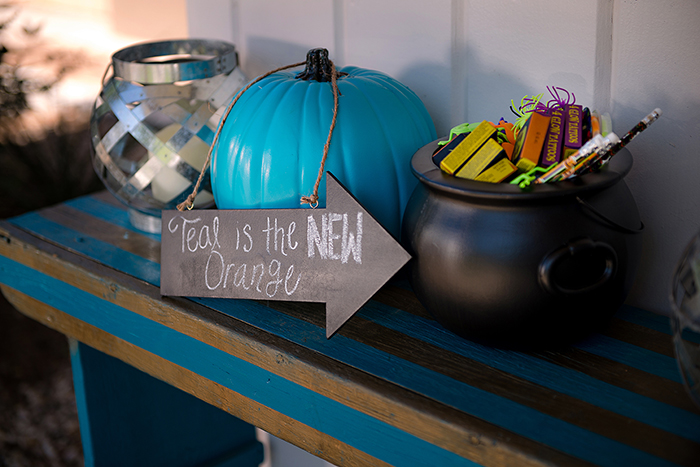 What is the Teal Pumpkin Project?
The Teal Pumpkin Project launched in 2014 by Food Allergy Research and Education (FARE). This project encourages people to raise awareness for food allergies and promote inclusion of all trick-or-treaters throughout the Halloween season. Managing food allergies during Halloween can be tricky for families because many of the traditional treats are not safe for children with these life-threatening food allergies. The Teal Pumpkin Project is designed to promote safety, inclusion, and respect of individuals managing food allergies. Why teal? This is the color of food allergy awareness.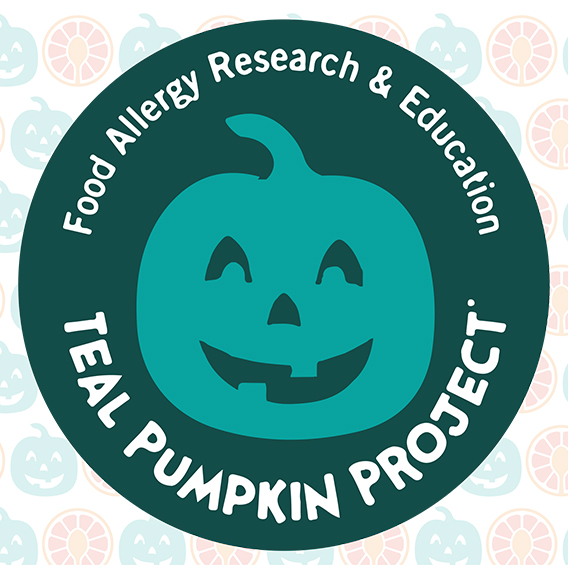 How to Participate:
By placing a Teal Pumpkin on your porch you are letting friends, family and neighbors know you have non-food and/or food allergy friendly treats available.
You can purchase a painted Teal Pumpkin at Market Street, paint your own with one of Market Street's teal pumpkin painting kits or simply print and place a sign on your front door. Click and print the downloads below!
Non-food treats provide a safe, fun alternative for children with food allergies and for other children, such as those with diabetes or celiac disease, for whom candy may present a problem. However, there are a few considerations when choosing which non-food items to hand out. Some non-food items still contain food allergens, such as some brands of moldable clay or play-doh, which may contain wheat. Also, try to choose latex-free items for those with latex allergies.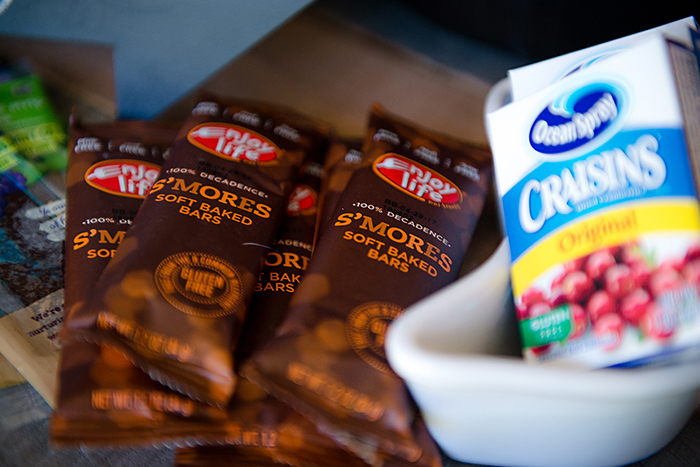 You are more than welcome to still pass out candy, just do it safely by keeping the candy and non-food items in separate bowls. You can ask trick-or-treaters if they have any food allergies, or simply give them a choice of which treat they would like.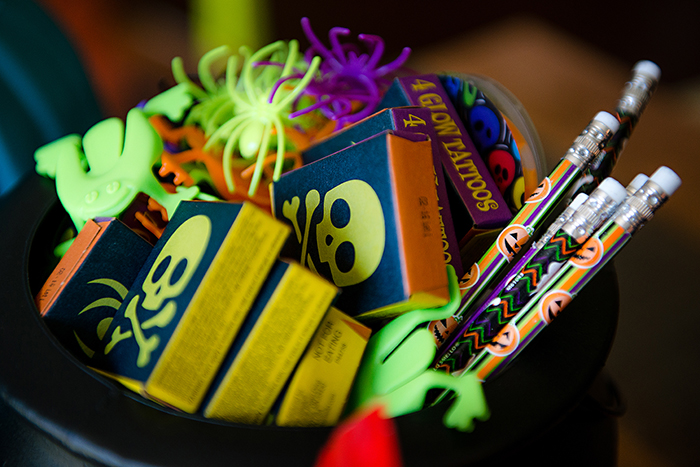 It's easy to get started! Market Street has a great selecton of both non-food treats and allergy-friendly food treats that you can have on hand this Halloween. Check out some of our favorite ideas below or download the full shopping list here.
Non-Food Treats:
-Black spider rings
-Halloween games and books
-Neon stretch skeletons
-Martian or witch fingers
-Plastic fang whistle
-Skeleton warrior figures
-Vampire teeth
-Halloween tatooos
-Halloween pencils
-Disc shooters
-Glow in the dark sticky eyes
Allergy-Friendly Food Treats:
The following products are free of the top-8 allergens (dairy, egg, soy, wheat, peanut, tree nut, fish and shellfish). But remember, ALWAYS check the label for the allergies you manage!
-Enjoy Life Bars (Smores, Cinnamon Bun, Chocolate Sunbutter, Cocoa Loco Chewy, Caramel Apple, Very Berry, Milk Chocolate Crispy Rice, Boom Choco Boom Dark Chocolate) *Note: All Enjoy Life products are free from the top 8 allergens
- Stretch Island Fruit Leather (Apricot, Apple, Grape, Raspberry, Cherry, Strawberry
-Fruigee Organic Fruit Snack Pouch (Kalefornia Grape, 24 Carrot Orange)
-Skinny Pop Halloween Multi Pack
-Applesauce (Knudsen, Santa Cruz)
- Honest Tea Juice Pouches (Tropical Tango, Goodness Grapeness, Super Fruit Punch, Berry Lemonade, Appley Ever After)
-Boxed raisins, clementines, lunch box apples and oranges
Category: What's New, Special Diets, From the Aisle and Beyond