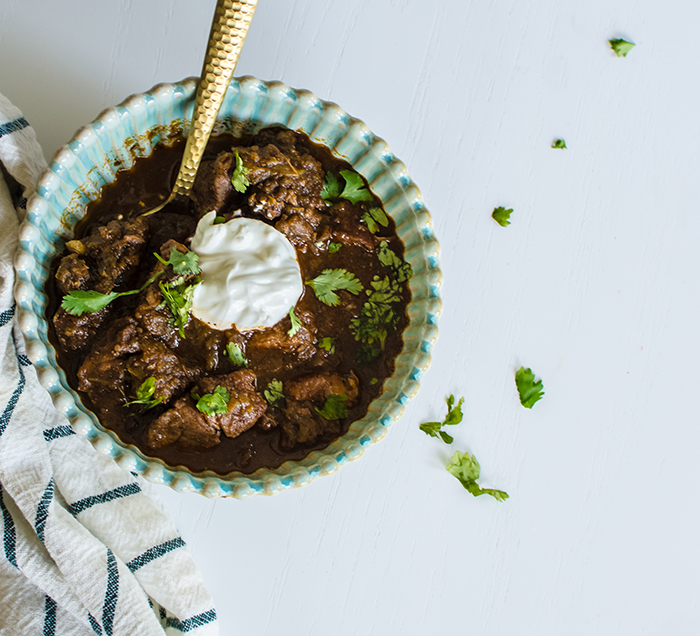 ---
Post and images by guest blogger, Rebecca White, of A Pleasant Little Kitchen.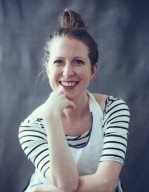 Visit her full blog or find out more about her here.
---
Hatch Chiles — just saying these two words makes my heart skip a beat. I know it does the same for you.
Market Street knows exactly what Hatch Chile season means to those who love this season and that's why I love this grocery store.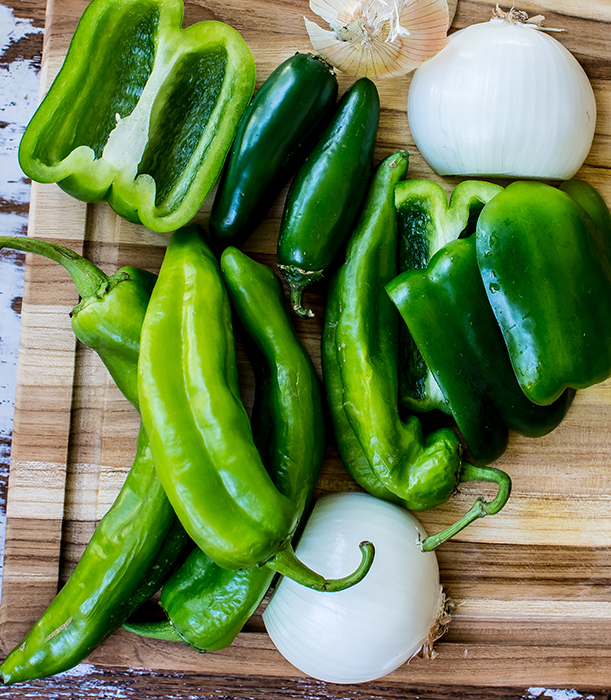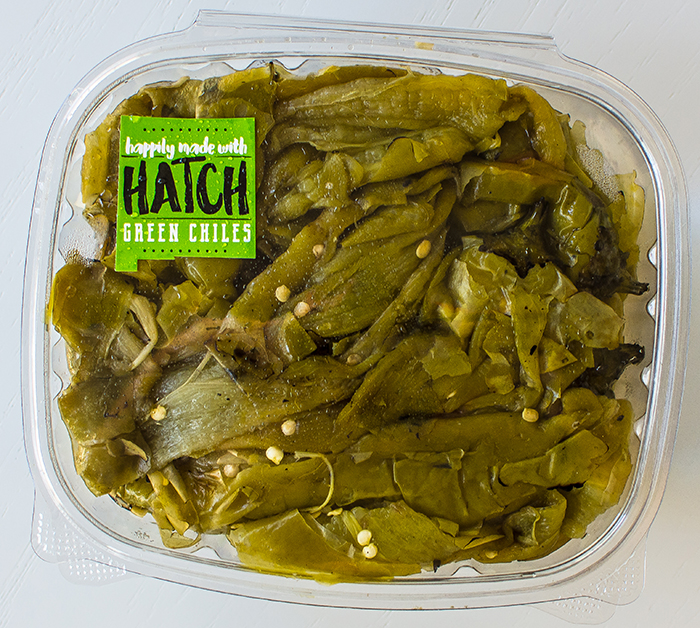 When walking into Market Street during August there is an element of excitement and buzz that surrounds this small yet powerful season. The weekends are dedicated to roasting and showcasing a vast assortment of Hatch Chile goods— pies, tortillas, pico de gallo, pork sausage, cheddar and cheese bread, burgers, guacamole. These Hatch options make my heart skip another beat.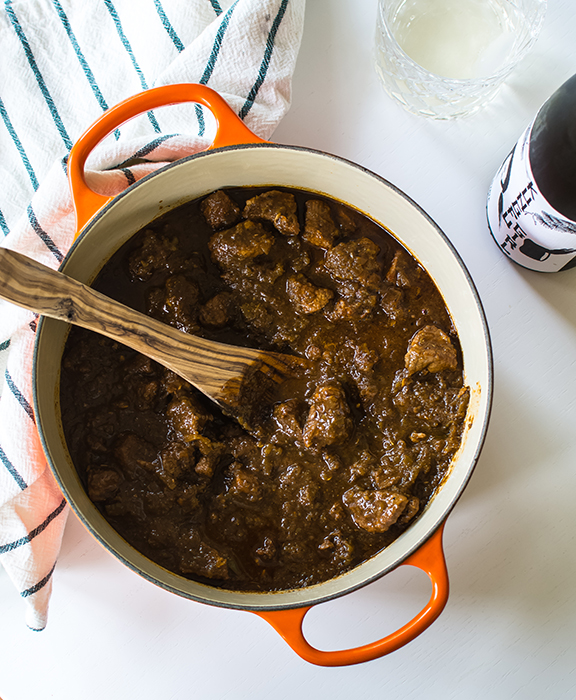 Now, add the word chili to Hatch chile and I might explode with food giddiness. Chili itself is one of those powerful meals that makes me think of cool days and a giant bowl of comfort. Add Hatch chiles to the mix, and well, it becomes bliss.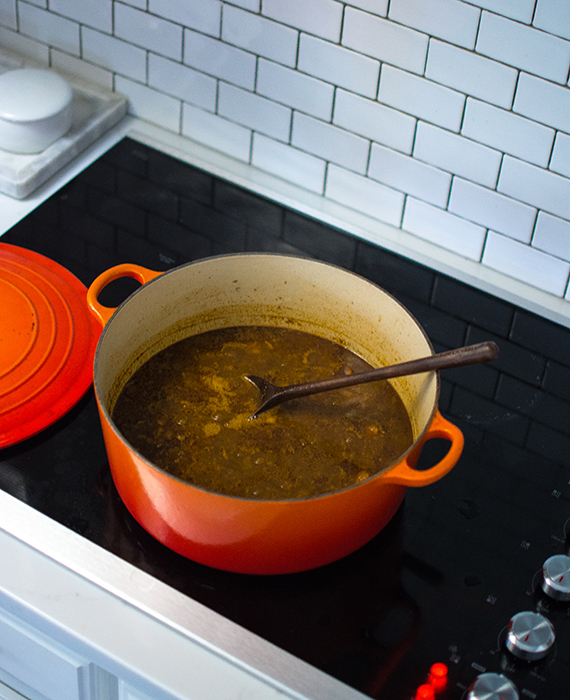 I agree with you that it's August, it's hot outside and chili in August seems like a very heat-filled experience. But I want you to think on this scene: roasted Hatch chiles, freshly puréed Hatch chiles, jalapeños, bell peppers, and onions all simmering with pork shoulder and spices. The meal fills your kitchen with a tantalizing Hatch chili aroma. It's essentially a wafting hug.
Tempting? Yes it is! Let me be the one to tell you that this chili is well worth an August slow simmer.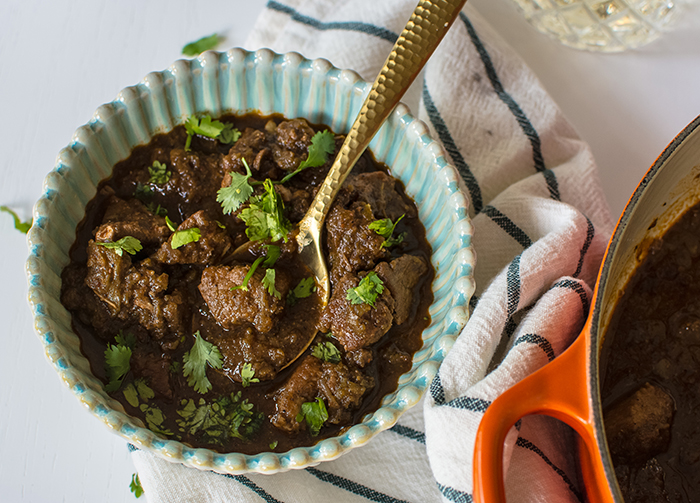 Turn down the A.C. and start planning to make this all-star Hatch Chile Chili. Don't forget to grab some Hatch cheese bread to go with the chili— and an hatch apple pie to end it all on a sweet note.
Happy Hatching!
---
Hatch Pork Chili
3 pounds boneless pork shoulder, cut into 1 1/2 inch pieces
2 1/2 teaspoons kosher salt
4 Hatch chiles, seeded and halved
1 green bell pepper, seeded and quartered
2 jalapenos, seeded and quartered
2 tablespoons canola oil
1 yellow onion, diced
4 cups roasted Hatch chiles, skins and seeds removed and rough chopped
2 tablespoons tomato paste
12 ounce lager beer
1/2 teaspoon ground allspice
1 teaspoon dry mustard
2 tablespoons chili powder
2 tablespoons cumin
5 cups low-sodium chicken stock
1 teaspoon red wine vinegar
sour cream, for topping
chopped fresh cilantro, for topping
lime wedges, for topping
1) 30 minutes before cooking, evenly distribute 1 1/2 teaspoons salt onto the pork. Let sit for 30 minutes.
2) Place the 4 fresh Hatch chiles, jalapenos and bell pepper into a food processor. Puree until the vegetables are smooth. Set aside.
3) Place the canola oil into a large Dutch oven and warm over high heat. Once the pan is hot brown the pork shoulder in two to three batches, about 3-4 minutes per side for a total of 6-8 minutes. Remove the pork and set aside.
4) Decrease the temperature to medium and cook the onions and roasted Hatch chiles for about 8 minutes. Stir frequently to prevent burning. Add the tomato paste and brown for 3- 4 minutes.
5) Deglaze the pan by pouring the beer into the Dutch oven. Scrape up any brown bits.
6) Add the pureed vegetables, spices, chicken stock and pork (with all the juices) into the Dutch oven. Bring to a boil and reduce to a simmer. Simmer half-covered for about 2 to 2 1/2 hours or until the pork is tender.
7) Serve warm with sour cream, cilantro and fresh lime juice.
Category: What's Cooking