The Easy Way to Know Your Numbers
Stayhealthy® HealthCENTER Kiosk™ are located in all of of our pharmacy locations. Don't hesitate to ask your local pharmacy team for assistance if you have questions regarding the kiosk.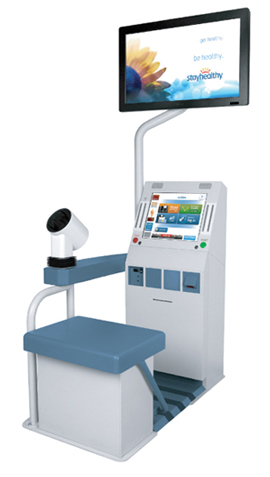 The Stayhealthy® HealthCENTER Kiosk™ is free and provides the following biometric functionalities:

· Blood Pressure
· Weight – up to 500 pounds
· Body composition – body fat and lean mass
· Body Mass Calculation
· Hydration
· Color vision testing
· Basic Health Risk Assessment
· Download station for Omron Pedometers
· Download station for blood glucose meters

Safely and Privately Track Your Success
You can save your results in a safe and private manner to track your success. There is a Loyalty Card reader so that you can create an online account. Click here to see your personal Stayhealthy® Dashboard.