Spring Into Safe Cleaning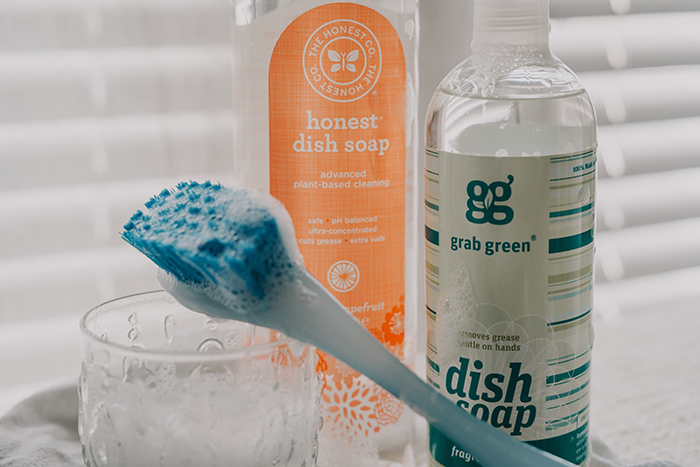 For many people, spending time in the kitchen offers a chance to step away from our hectic lives and put our creativity to work. Whether it's a home-cooked chicken cacciatore or a freshly baked blueberry pie, the opportunities are endless.
Food offers so many great benefits aside from the nutrition it provides. Cooking helps relieve stress and gives us an outlet to introduce others to unique food pairings they have never tried before. But despite the time, effort and preparation we put into making our food healthy and delicious, the kitchen itself could still make us sick.
Spring is a great time to do a little spring cleaning and learn about the hidden dangers in our kitchens and how to keep ourselves and our loved ones safe.
Cut to the Feeling
Cutting boards serve a wide variety of purposes in the kitchen like cutting up raw meat, slicing veggies or acting as a pot holder for a finished meal. But all the wear and tear cutting boards go through makes them a great hiding spot for germs and bacteria to thrive.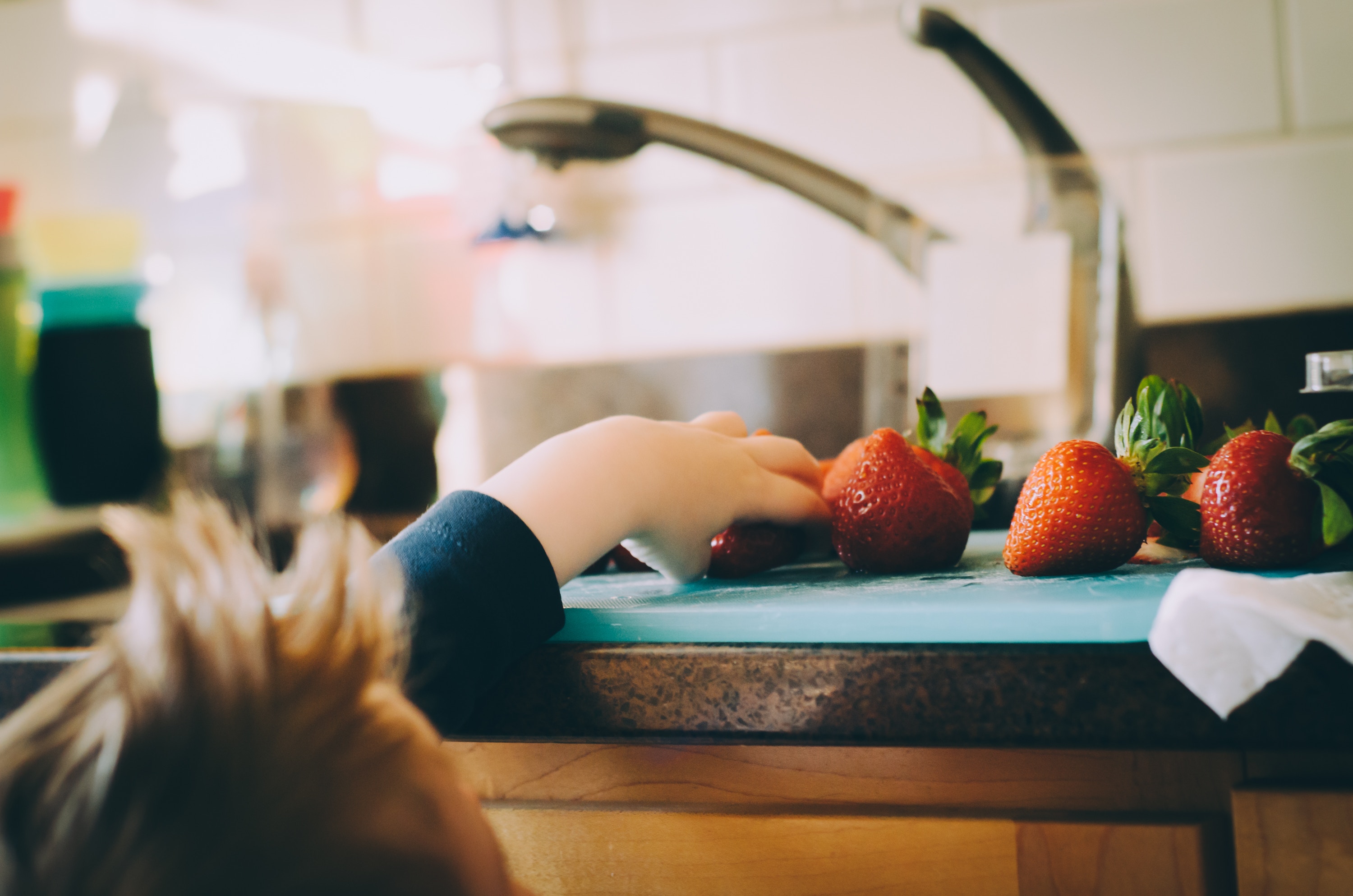 There are three main types of cutting boards; plastic, wooden and bamboo. For years, plastic was seen as the safest because it can be washed in a dishwasher. In tests performed by the University of Michigan, however, plastic cutting boards held more bacteria than wooden ones and were incredibly difficult to disinfect by hand.
Wooden cutting boards are tougher on your knives, but if you get a good hardwood like maple or beech, the wood's tight grains will trap moisture and bacteria, killing them as it dries. Make sure to wash all wooden cutting boards by hand and have a good disinfectant available to ensure the board is clean.
Bamboo cutting boards, like these that we carry by Good Cook, have many of the same benefits as wood, but are actually even harder. The bright side of bamboo is that it absorbs less liquid than wood, so bacteria may have a difficult time thriving on those products.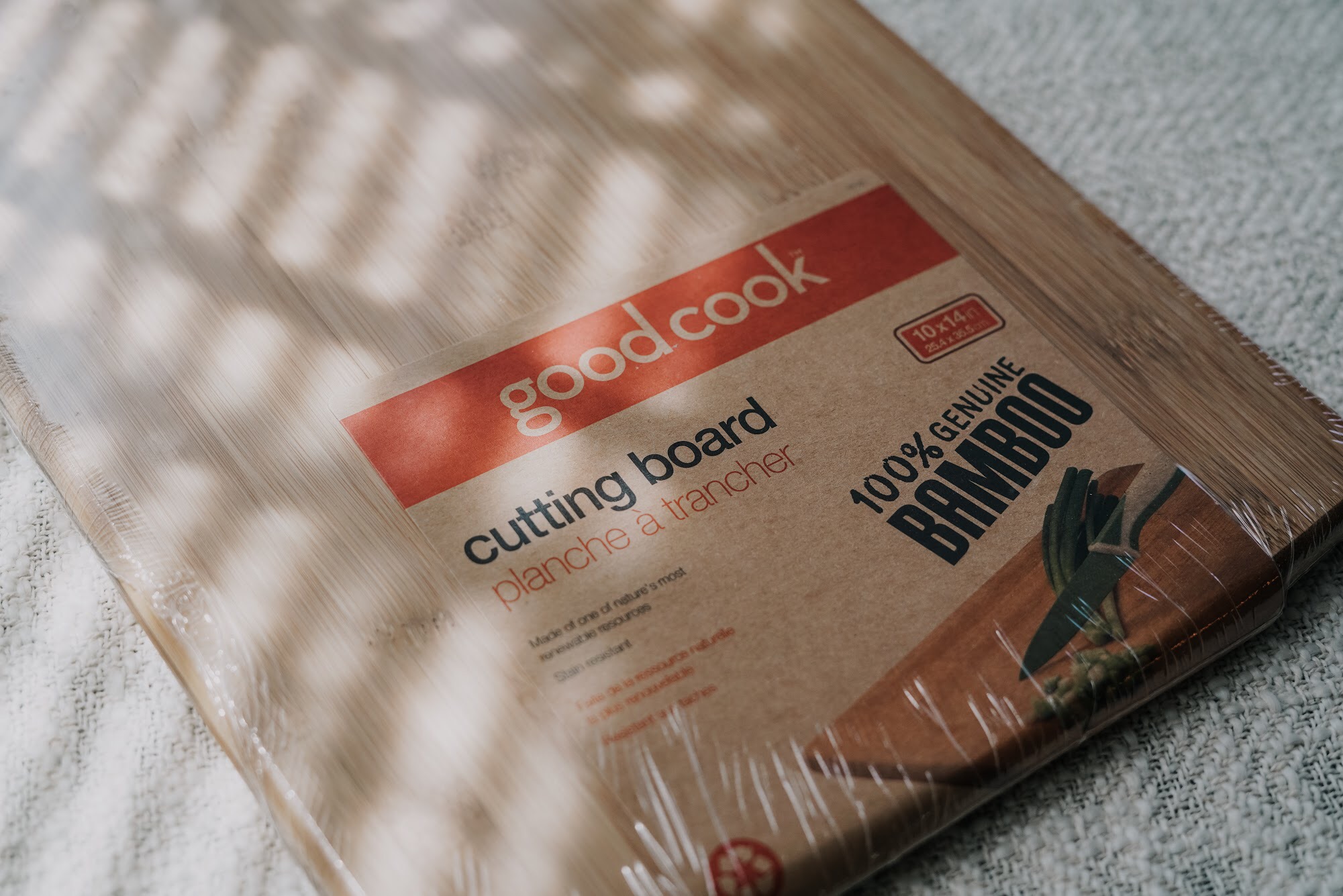 My Chemical Romance
Cleaning a kitchen takes time and, more often than not, a parade of chemicals and cleaners with difficult to pronounce ingredients. While it's important to make sure the kitchen is safe to cook and eat in, what we use to clean surfaces and scrub with has a big impact on our health.
The average person spends about $500 each year on cleaning supplies, but according to the Environmental Working Group, more than half of those products likely contain ingredients that could hurt our lungs. It isn't just bleach and ammonia that are causing problems, either. Everything from oven cleaners and surface disinfectant sprays to window cleaners and air fresheners all contain toxins capable of causing a variety of respiratory problems.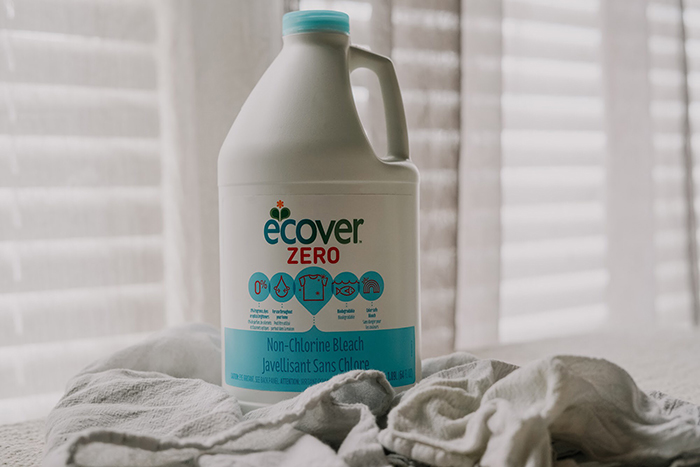 For example, chemicals like formaldehyde, sodium borate and chloroform can cause chronic problems like asthma, coughing, and wheezing, while others are known carcinogens. Some cleaning supplies are also capable of causing eye and lung irritation, dizziness, and nausea. The easiest way to avoid coming into contact with dangerous chemicals is to simply read the labels on your products to see what they contain. The Environmental Working Group allows you to search more than 2500 products and find out how they rank on an A-F scale. You can search products here: https://www.ewg.org/guides/cleaners
Market Street carries a large variety of cleaning products that rank well on EWG's scale, like Honest brand dish soap, Seventh Generation multi-surface cleaner, Aunt Fannie's cleaning wipes, Lysol all-purpose cleaner, ECover Zero bleach and many more. Many of these cleaners are made with plant-derived elements, essential oils, and other thoughtfully chosen ingredients to keep your home free of toxic chemicals.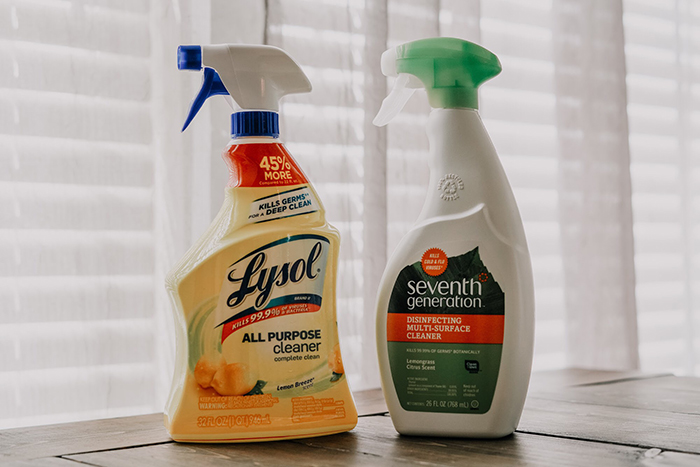 Radioactive Dishes and Asbestos Tiles
You've probably heard the rumors about old Fiestaware dishes, cups and bowls being radioactive, and the rumors are true! From the 1930s until World War II, Fiesta dishes contained uranium oxide in the glaze, and could leach out of the plates if the food was highly acidic (like spaghetti sauce) or if the plate became damaged. After the war ended, plates were once again made using depleted uranium oxide until the ingredient was finally removed in 1972.
Although Fiestaware plates do emit radiation and are likely to do so for many years, it isn't the only manufacturer to add uranium oxide to its glazes. In fact, many bright red and orange plates, along with yellow, green and brown ones made during that time, all contained uranium to get their color. New Fiestaware and other colored ceramics are completely safe to eat off of and have been so for several decades.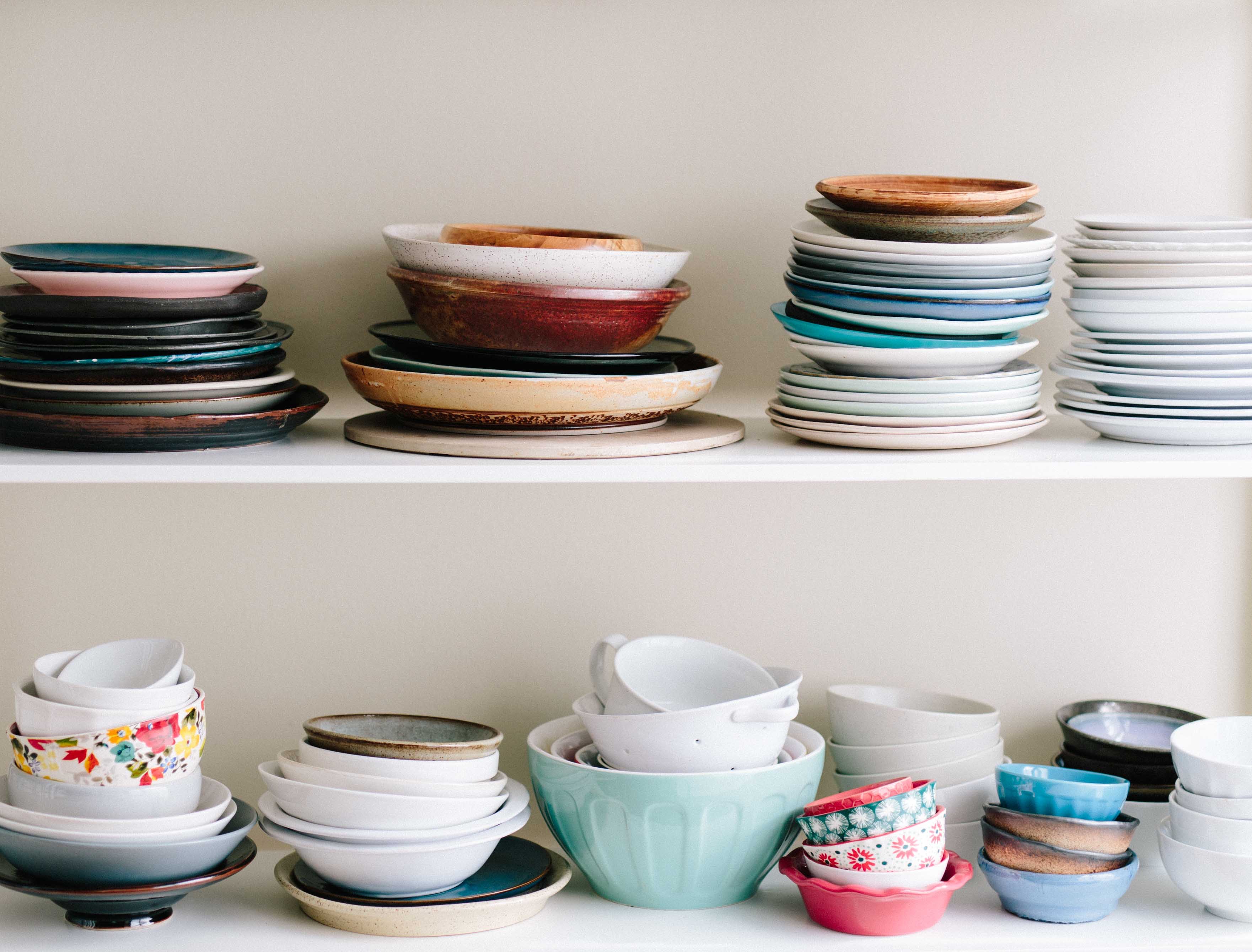 What Have We Learned?
Poisons come in all shapes and sizes, including products and items we never would have suspected. It might seem scary to think about, but you can remove a lot of the danger these toxins pose by just avoiding them. Use high-quality cleaning products or make your own to avoid nasty chemicals. To avoid cross-contamination, don't use the same cutting board for raw chicken as you would for raw veggies and wash everything thoroughly.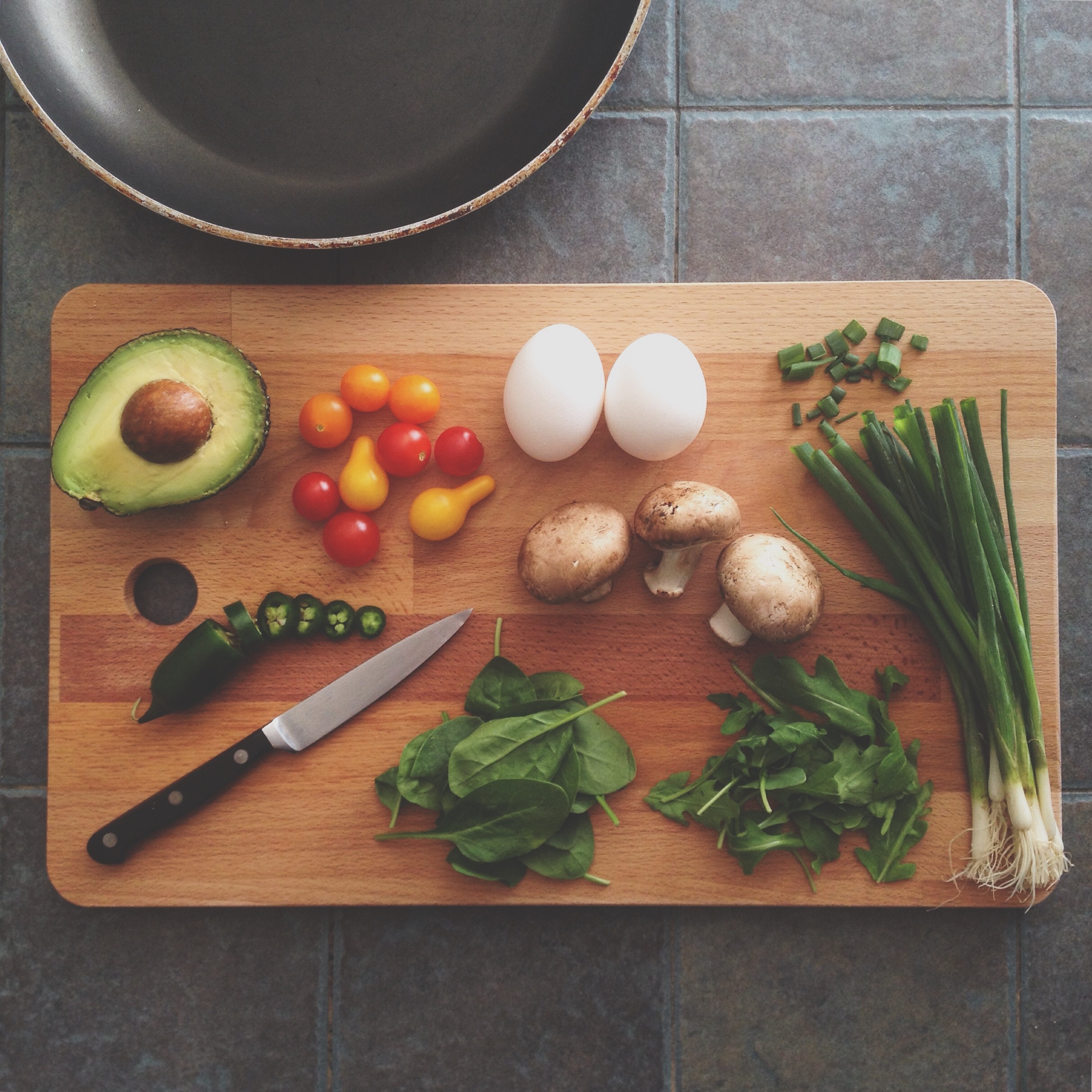 Put your grandmother's Fiesta plates back in the cabinet instead of eating off of them, and have your kitchen - and home - checked for asbestos before attempting any kind of remodeling project.
By making smarter decisions, you'll avoid exposing yourself to toxins and find a little more peace of mind in the kitchen. Your body, and your family, will thank you!
Content provided by Mesothelioma + Asbestos Awareness Center
Category: From the Aisle and Beyond