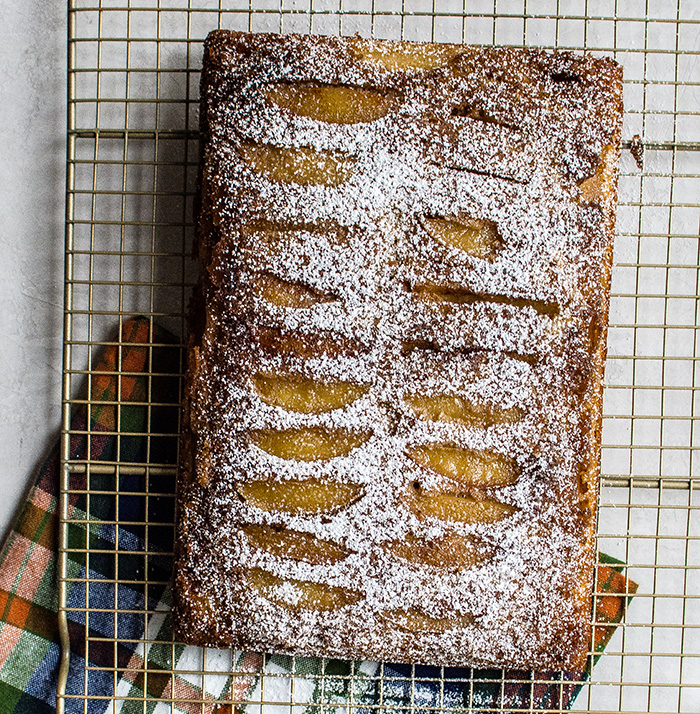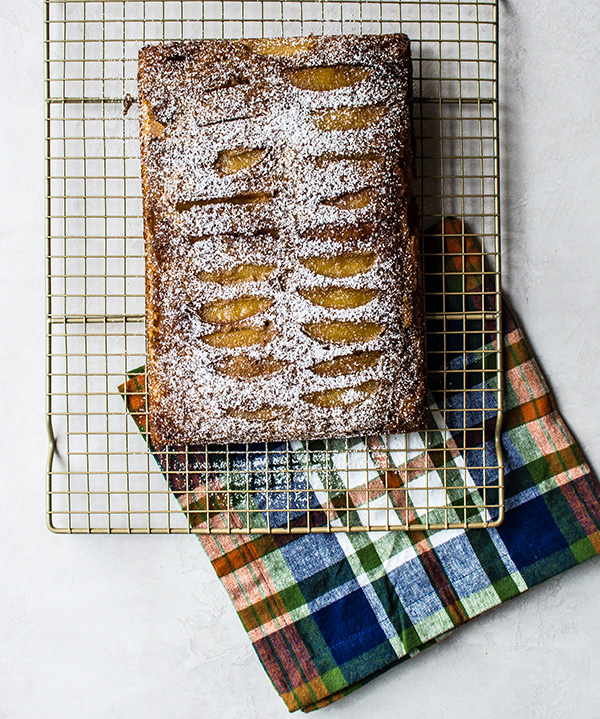 ---
Post and images by guest blogger, Rebecca White, of A Pleasant Little Kitchen.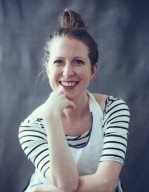 Visit her full blog or find out more about her here.
---
This summer my daughter asked me to make a pineapple upside-down cake.
"Absolutely! That sounds like fun!"
I did have intentions to make this cake, I really did… but all the swimming, summer camps, road trips and life got in the way. It wasn't my plan to forget to make her this cake, but I did.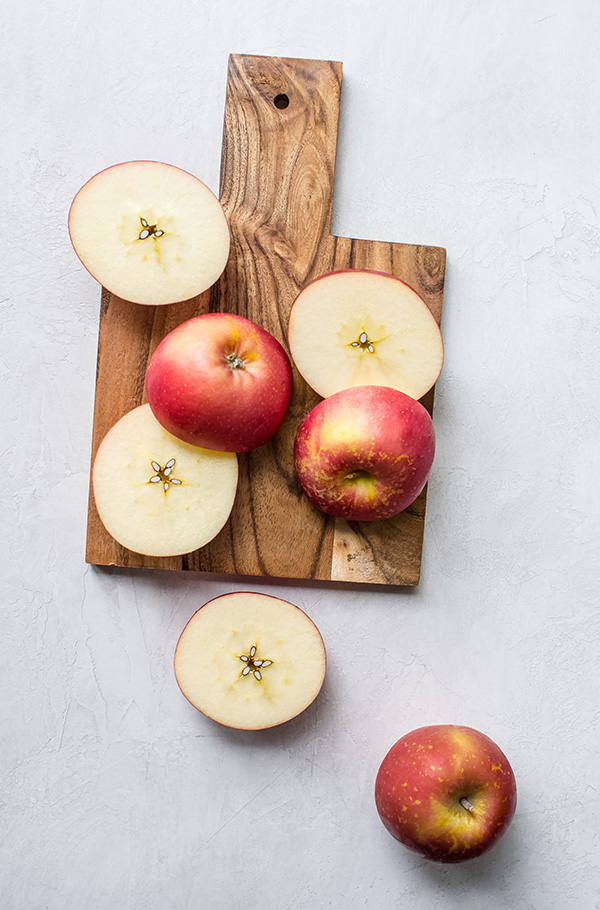 Once school started and Katherine was reminiscing about the glories of summer and sleeping in, she remembered…and then she reminded.
"I thought you were going to make me a pineapple upside-down cake. I really wanted an upside-down cake."
Eeeeee. I've been caught and in her 8 year-old way, slightly shamed.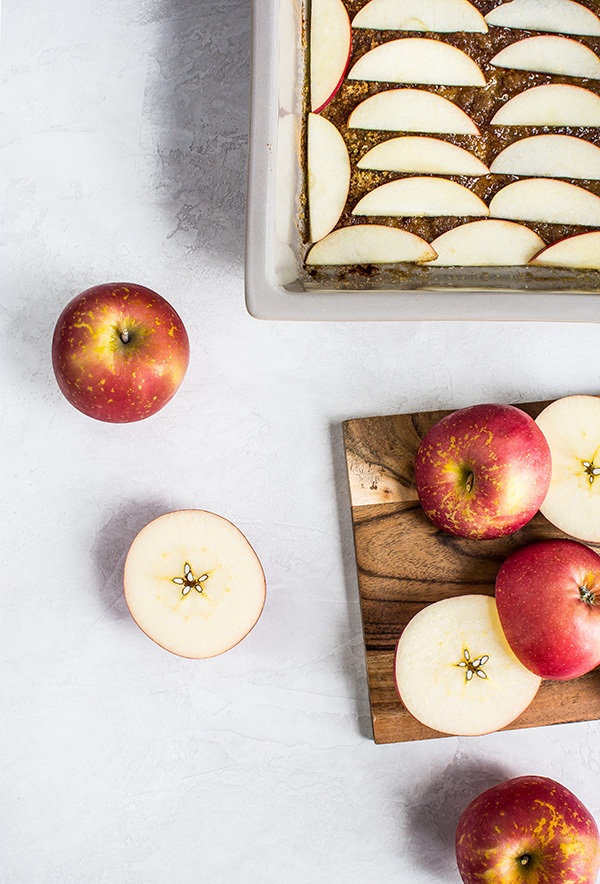 I did promise an upside-down cake, but I wanted it to feel like a fall, back-to-school cake… to up her spirits a bit about starting school.
"How about an even more SPECIAL cake… what about an APPLE upside-down cake?" I asked
Her mood instantly changed and she also instantly wanted the cake. I thought quick on my feet.
"Let's go to Market Street and make the cake today?"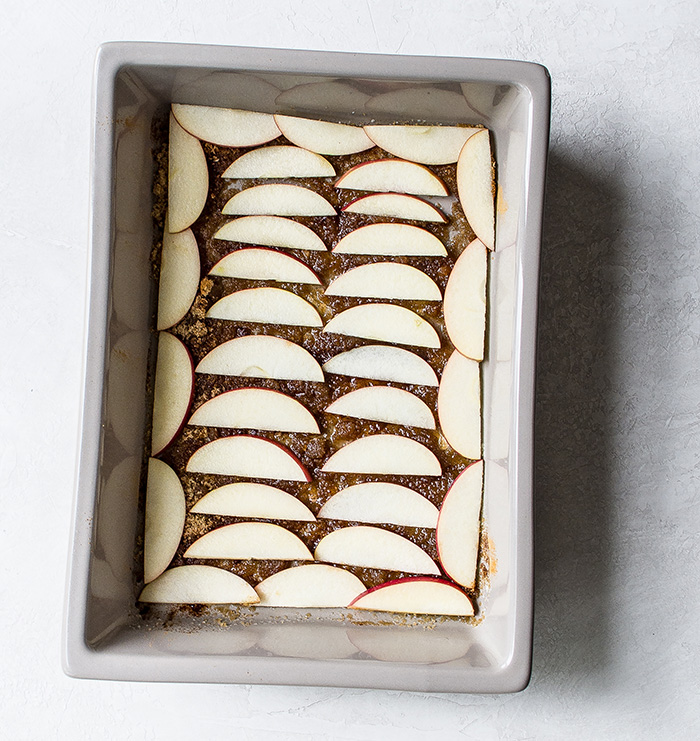 That sealed the deal. Mama was fulfiller of promises and joy maker. Alas, to make my life a teeny bit simpler, I had a plan.
Fresh, seasonal organic apples from the produce department ($2.99 for a bag of Organic Gala --- it was a steal!) and drumroll please…. boxed yellow cake.
Not everything has to be homemade. Sometimes the value of home cooked meals is the heart behind it and in this instance, I wanted to fill a little girl's heart.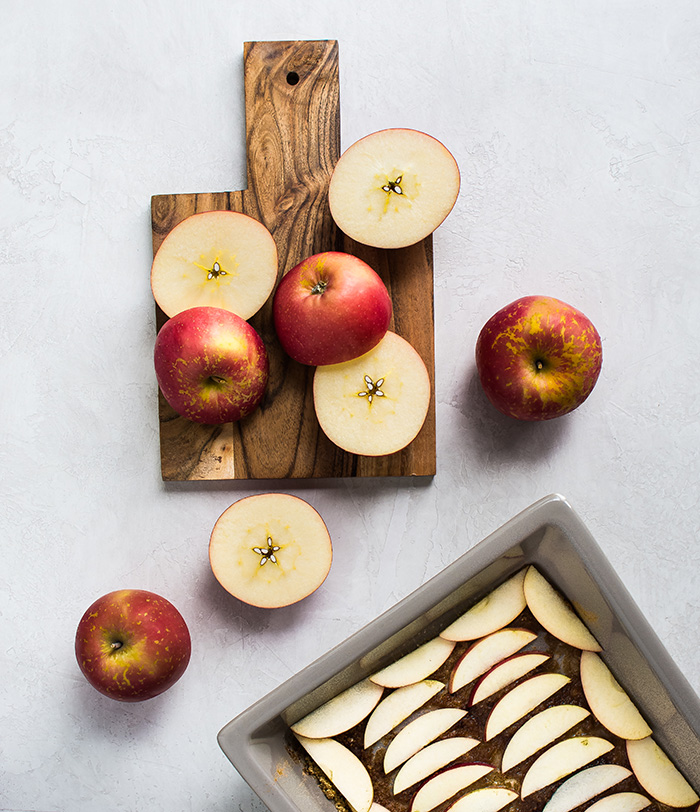 Once home from our favorite store, we were ready to bake—Katherine, Eli and Mama.
My kids are old enough now where they can get the supplies out and ready. She opened the cake mix and cracked the eggs. He got the mixer ready and had a hand in cracking the eggs. I poured the oil.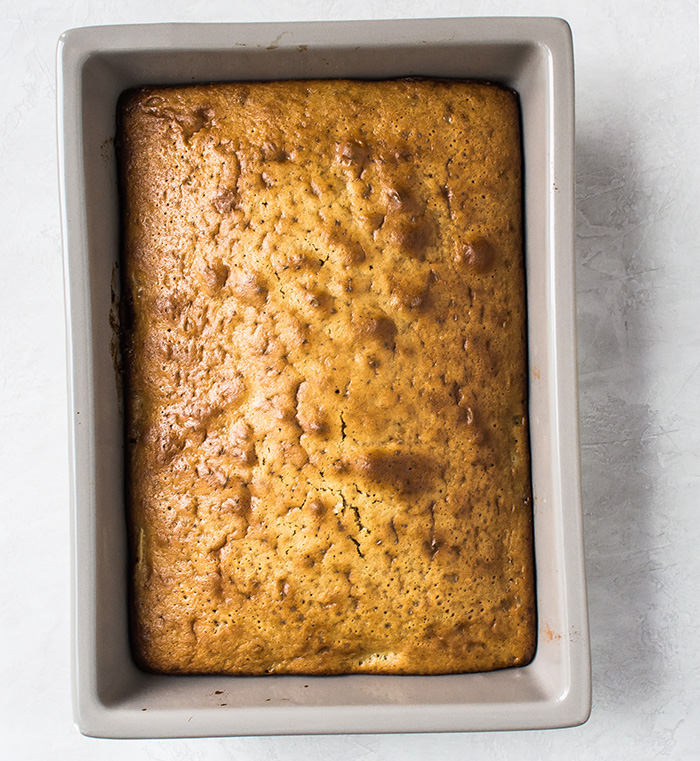 We were the cutest cake making team around (at least in my books…I bet your kitchen is just as sweet!). At this point I talked about making the cake "spiced" and what that meant. Spices, spices and spices: cinnamon, nutmeg, ginger and cloves to be precise, were added to the mix batter.
I added melted butter, brown sugar and sliced apples to the bottom of the cake pan and then we poured the batter over the buttery goodness.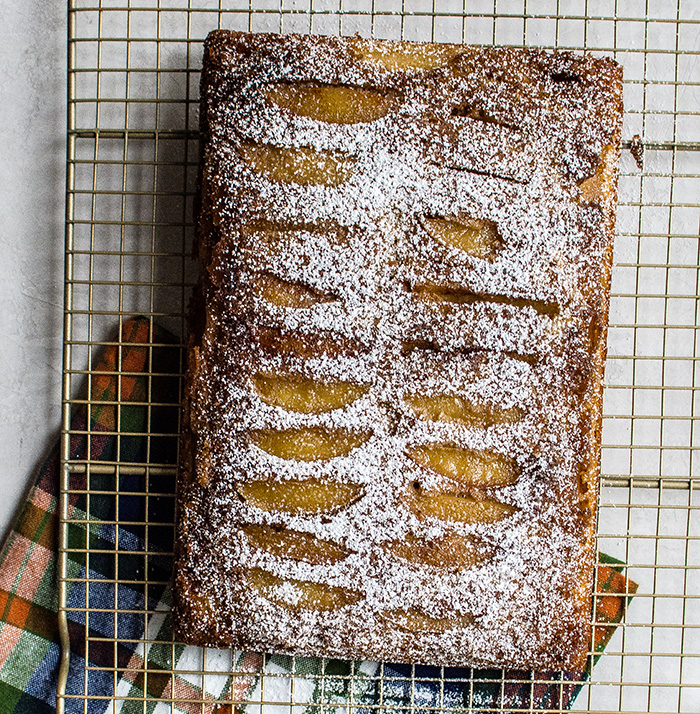 Cake baking, aroma wafting through the house and two happy kids giddy with excitement--- that is the perfect recipe for a special treat.
This sweet afternoon ended with a cake, once out of the oven and slightly cooled, flipped out of its pan.
The squeals of excitement when she saw her apples, hand-picked from Market Street, upside-down and in a cake, is a moment I'll never forget.
---
Spiced Apple Upside-Down Cake
Serves 8
unsalted butter
1/3 cup brown sugar
1/2 teaspoon cinnamon
2 apples, thinly sliced
5 tablespoons unsalted butter, melted
favorite yellow cake mix
1/4 teaspoon orange extract
1/4 teaspoon ground allspice
1/4 teaspoon ground cardamom
1/4 teaspoon ground cloves
1/4 teaspoon ground ginger
powdered sugar, for topping
1) Heat the oven to 350 degrees (or per cake mix directions).
2) Butter the interior sides of your favorite rectangular baking dish (I used a 10x7).
3) Mix the cake batter according to the instructions, but also add the orange extract, allspice, cardamom, cloves, ginger and 1/4 teaspoon ground cinnamon.
4) Pour the butter on the bottom of baking dish. Evenly distribute the brown sugar and 1/4 teaspoon ground cinnamon.
5) Lay the apple slices on top of the butter mixture. Pour the cake batter on top of the apples.
6) Place in the oven and bake for 35-40 minutes, or according to the cake mix instructions for the size of the pan used.
7) Remove from the oven and place on a cooling rack. Let cool for 10 minutes.
8) Using a flat silicon spatula, gently remove the edges of the cake from the cake pan. Once the edges are separated, flip the cake onto a serving tray or dish. Serve warm.
Category: What's Cooking