Smoked Salmon and Horseradish Baguette
---
Post and images by guest blogger, Rebecca White, of A Pleasant Little Kitchen.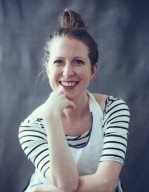 Visit her full blog or find out more about her here.
---
Fancy and delicious—what's better than this combo? Oh. That's right… "easy" would be nice too.
Now that's a happy trio especially if it revolves around food. Which it does.
One of my favorite finds at Market Street is smoked salmon. Found by the fish monger, this salty, cured fish can be found packaged and ready to go. It's versatile, full of flavor and requires no cooking.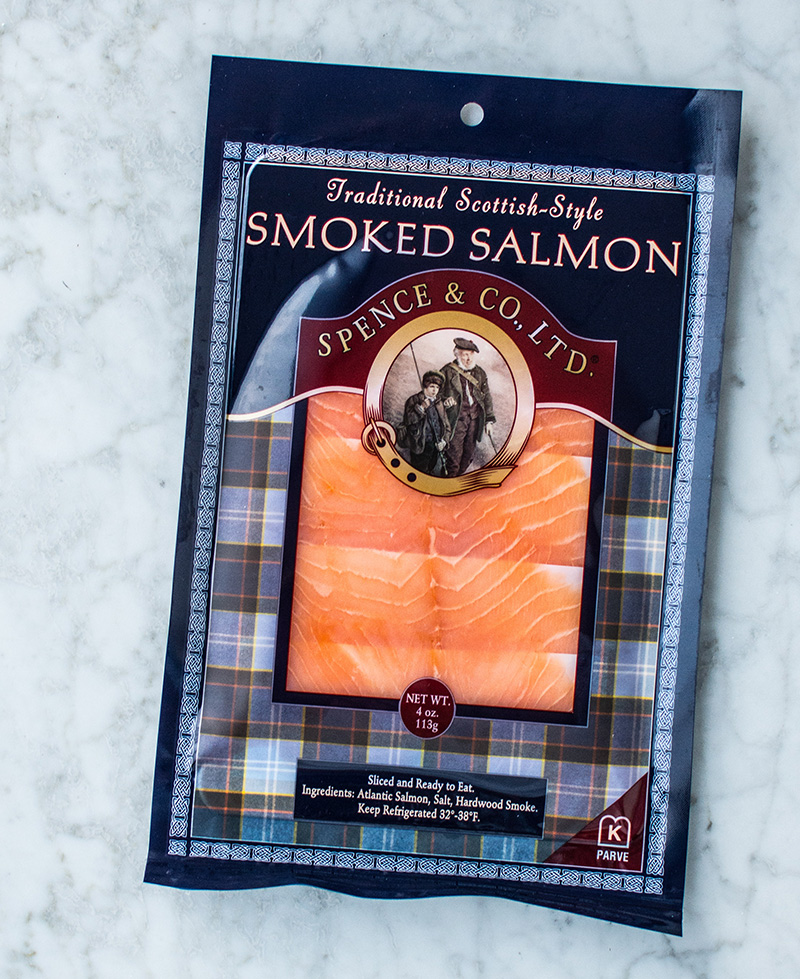 A few of my favorite ways to use it is to:
1) dice it and put it on salads
2) puree it and create a dip
3) gently fold to place on toast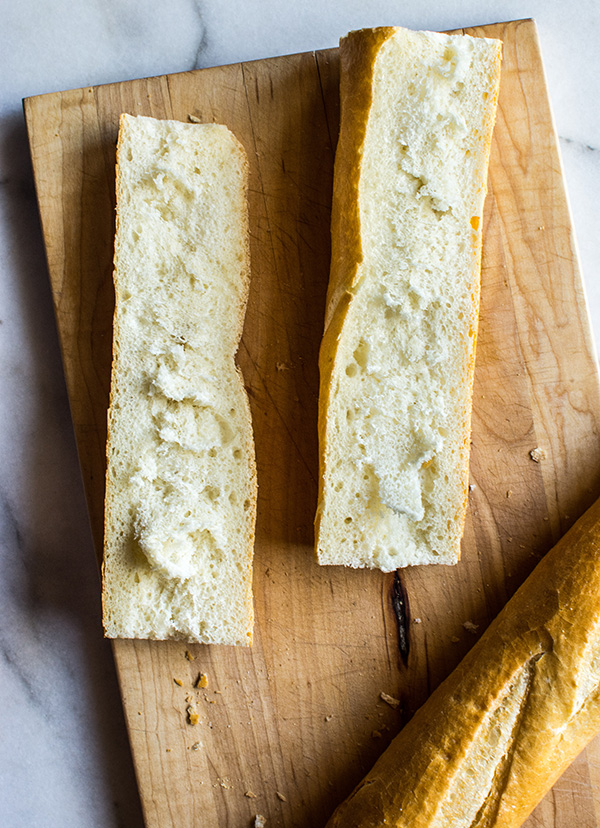 So many options…and the one that I'm directing you to today rests with #3. Smoked Salmon Crostini is so full of classic flavor combinations and cooking ease that you'll want to give it a go ASAP.
How can I make this happen, you ask?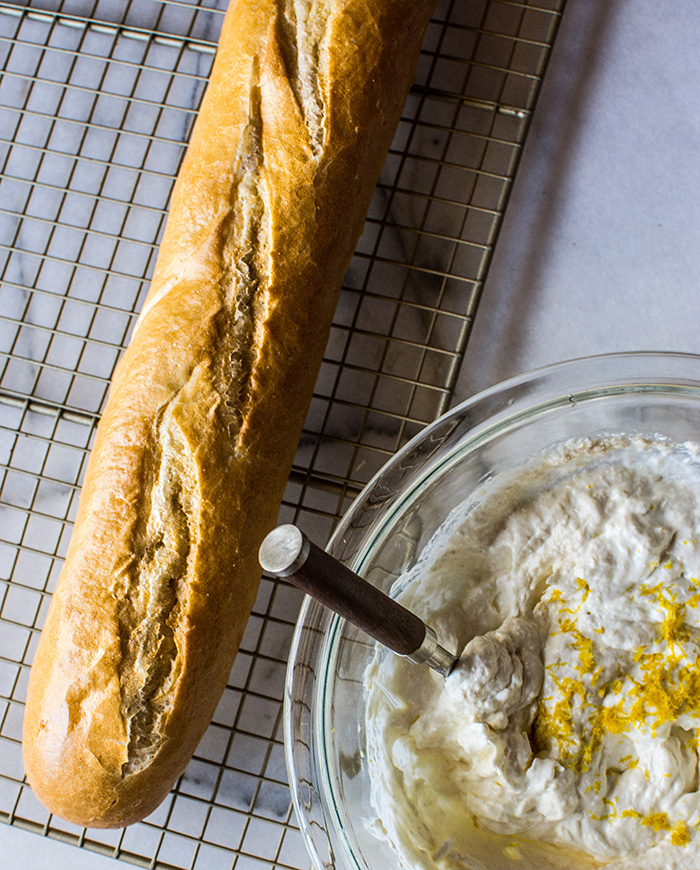 Simply fold in a spoonful or two of prepared horseradish (found in the produce section!) into cream cheese. Stir in lemon zest, a bit of salt and a splash of vinegar. Stir and you're good to go.
Give a healthy smear of this amazingly flavorful cream cheese concoction on a few slices of Market Street's toasted bakery French baguettes (they'll slice it for you if you ask—so helpful!), top with a bit of smoked salmon and a few mint leaves.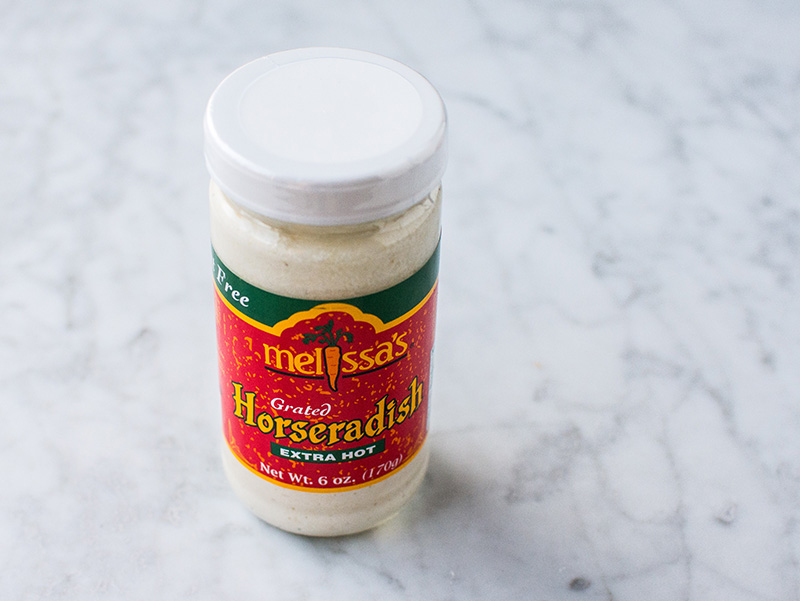 You've got yourself some fancy, delicious and EASY crostini that is perfect for almost any occasion. And if you're wondering where exactly you can use this easy and oh-so-tasty recipe, let me help you out:
1) brunch (don't forget the mimosas!)
2) packed lunch (lunch doesn't have to be sad, this will make it a delight)
3) dinner date at home (serve with something bubbly)
4) baby/wedding showers (because the color POPS…think bright pink and green)
5) appetizer to Easter lunch (don't forget, the horseradish cream can be made in advance)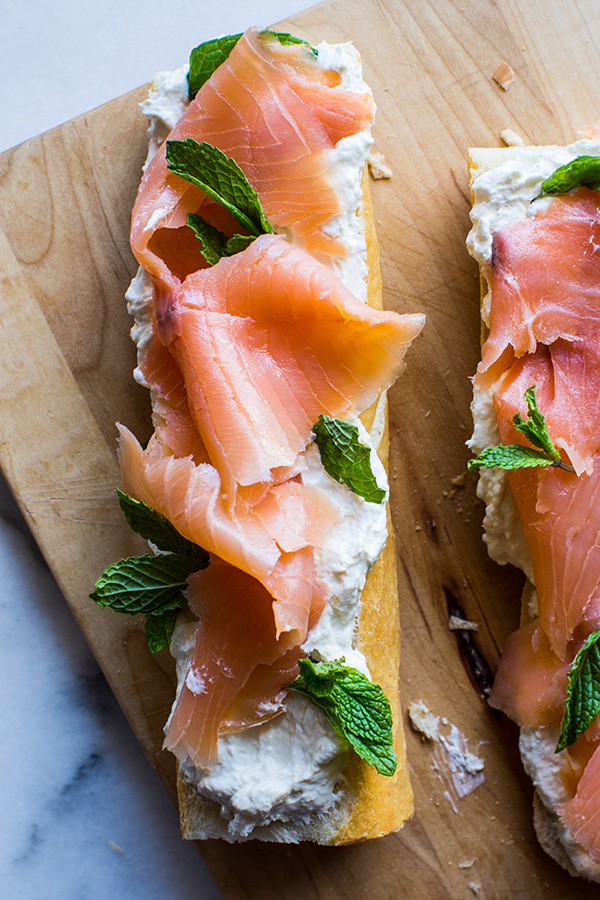 Hopefully this will become your signature trio that everyone, including yourself, looks forward to you sharing.
---
Smoked Salmon and Horseradish Baguette
Yields: Servings Vary
Author note: If you prefer toasted bread, slice the baguette and then lightly toast in the oven before adding the horseradish cream, smoked salmon and mint.
Ingredients
8 ounces cream cheese
1/4 teaspoon white wine vinegar
1/2 teaspoon kosher salt
1/4 cup prepared horseradish
zest of one lemon
french baguette
fresh mint
Directions
1) Remove the cream cheese from the fridge and let sit at room temperature for 30 minutes.
2) In a medium-size bowl add the cream cheese, vinegar, salt, horseradish and lemon zest. Stir well to combine.
3) Slice the baguette in half (hot dog style). Add a generous smear of horseradish cream on each slice of baguette. Top the cream with slices of smoked salmon and fresh mint. Serve at room temperature.
Category: What's Cooking