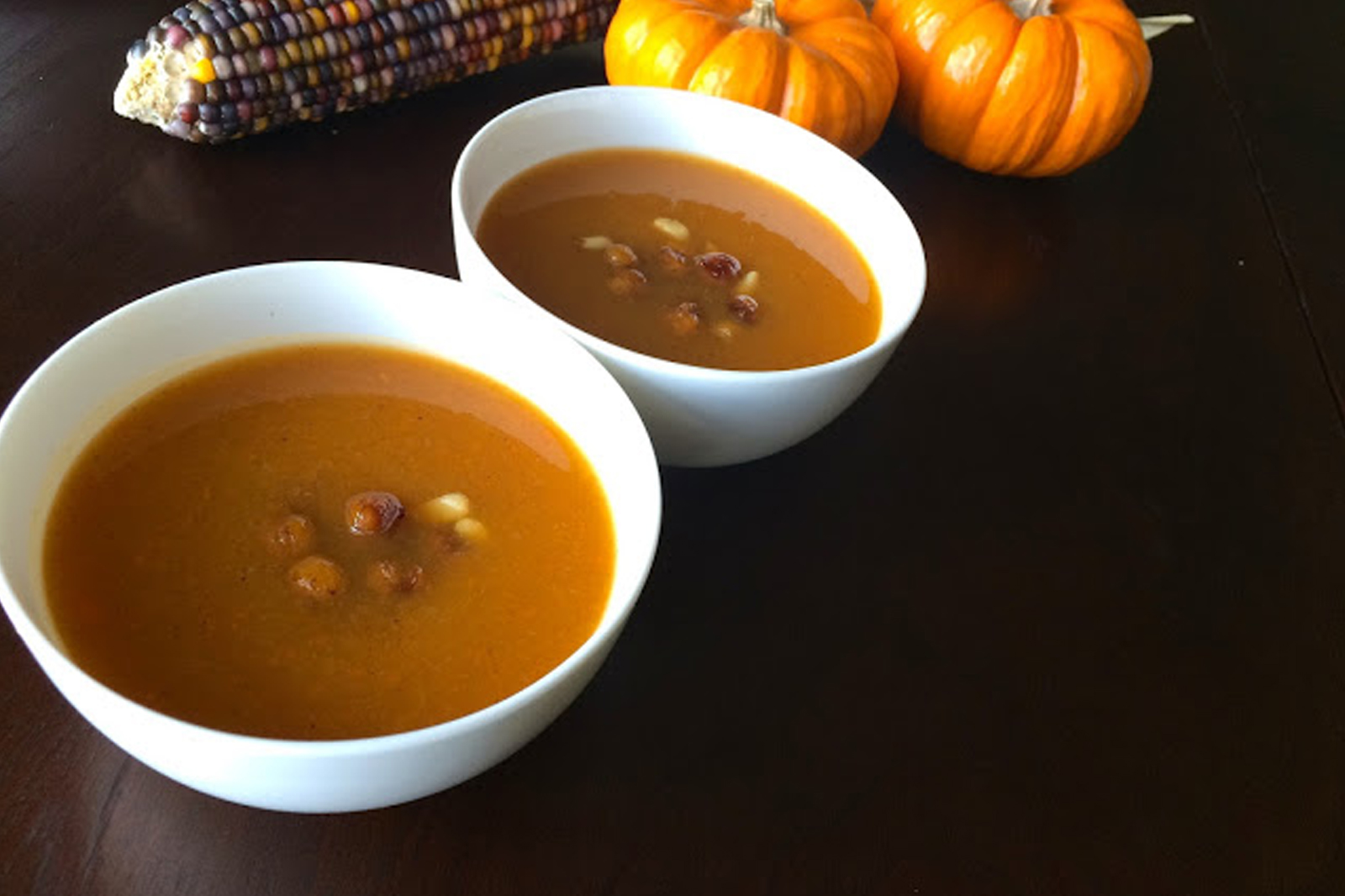 October is Vegetarian Awareness Month

To kick off Vegetarian Awareness month, what better way to start the month than to bring warm and hearty dishes that anyone would enjoy!
Vegetarian meals are delicious, fast and easy. Meatless food is far from boring; experimenting with antioxidant-rich herbs, spices and sauces for flavor can be fun for chefs and families alike. Here is the first of three vegetarian meals we will post this month that are delicious and irresistible for your family and friends.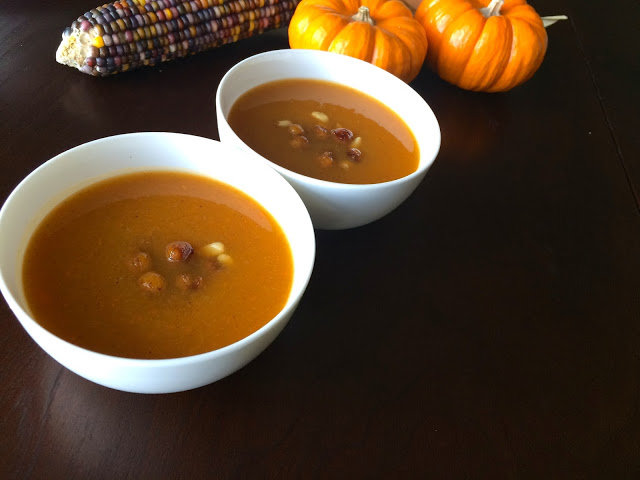 Slow Cooker Butternut Squash Soup Recipe with Maple Roasted Chickpeas
Yield: Serves 6

For the Butternut Squash Soup:

1 medium yellow onion, chopped
3 medium carrots, peeled and chopped
1 medium butternut squash, peeled, seeded and chopped into 1 inch cubes
1 large granny smith apple, peeled and chopped
2 (14 oz) cans low sodium Swanson vegetable broth
1/2 teaspoon ground cinnamon
1/4 teaspoon ground nutmeg
3 tablespoons of maple syrup
salt and freshly ground black pepper to taste

For the Maple Roasted Chickpeas:

1 (15 oz) can Essential Everyday Chickpeas
1 tablespoon canola oil
2 tablespoons maple syrup
1 tablespoon brown sugar
1/4 teaspoon ground cinnamon
1/8 teaspoon salt

1. Add the onion, carrots, butternut squash and apple to slow cooker. Pour the vegetable broth over all of the ingredients and allow to cook on low for 6 hours or on high for 4 hours.

2. Once vegetables are cooked and soft, puree the soup using an immersion blender. Add the cinnamon, nutmeg, and maple syrup. Season with salt and pepper to taste. If you don't have an immersion blender, transfer the soup to a blender in smaller batches and puree until smooth. Combine all of the pureed soup back into the crockpot and season with spices and maple syrup.

3. While soup is cooking, make the maple roasted chickpeas. Preheat oven to 375 degrees F. Rinse and drain the chickpeas and pat dry with a towel. Remove the skins by rolling them on the towel or pinch them off between your fingers (this takes longer). In a small bowl, combine the canola oil, maple syrup, brown sugar, cinnamon and salt. Plavce the chickpeas on a large baking sheet in a single layer. Pour the maple syrup mixture over chickpeas and toss until chickpeas are well coated. Place in the oven and bake for 40-45 minutes, stirring every 15 minutes. Bake until chickpeas are crunchy.

4. Pour soup into bowls and garnish with maple roasted chickpeas and serve immediately.

Cost: $1.41 per serving/ $8.48 total
Not including spices, oil, maple syrup, and sugar


Recipe inspired by Two Peas & Their Pod


Today's blog provided by Breanna Brinkley, Texas Woman's University Dietetic Intern. Breanna is a dietetic intern and currently working on a M.S. in Nutrition Sciences at TWU with a B.S. in Nutrition Sciences from Baylor University.
Category: What's New, What's Cooking, Special Diets