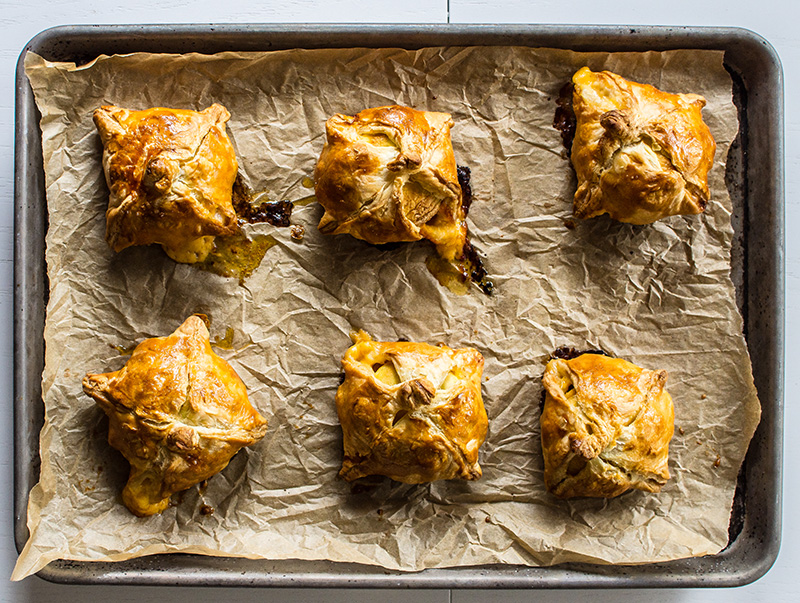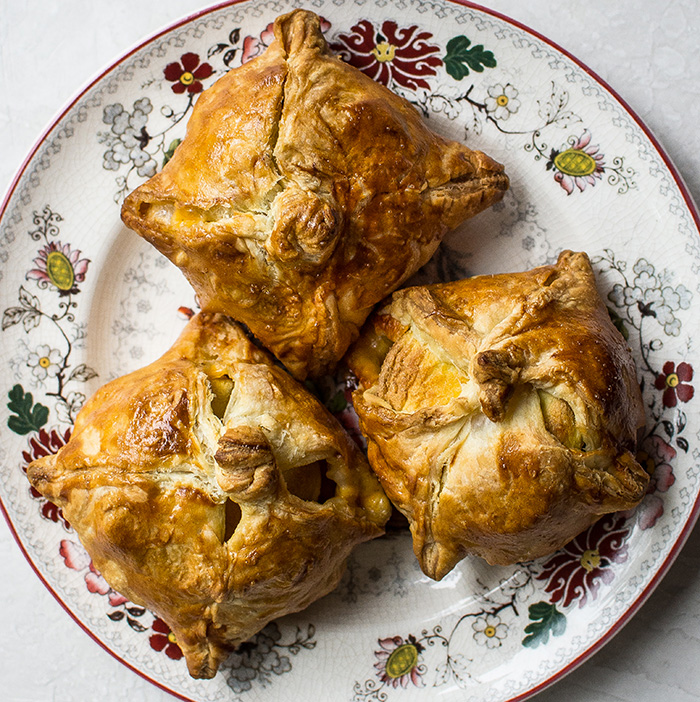 ---
Post and images by guest blogger, Rebecca White, of A Pleasant Little Kitchen.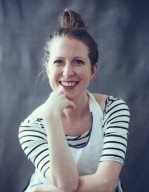 Visit her full blog or find out more about her here.
---
Raise your hand if there are picky eaters in your house…
… Oh! Good! I'm not the only one.
Pleasing picky palettes is… ummmmm… trying at times.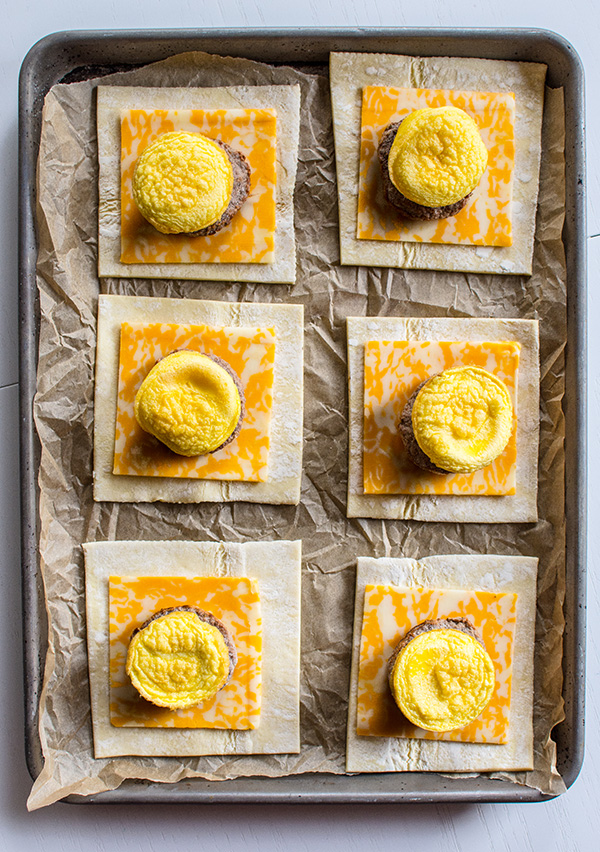 I work hard to find meals that my children enjoy and they get excited about. Sometimes I win, sometimes I lose in this department. However, I recently found a winner.
While at Market Street with my two children, we were strolling down the refrigerated section. I had my eye on the milk, and they had their eyes on the frozen breakfast foods.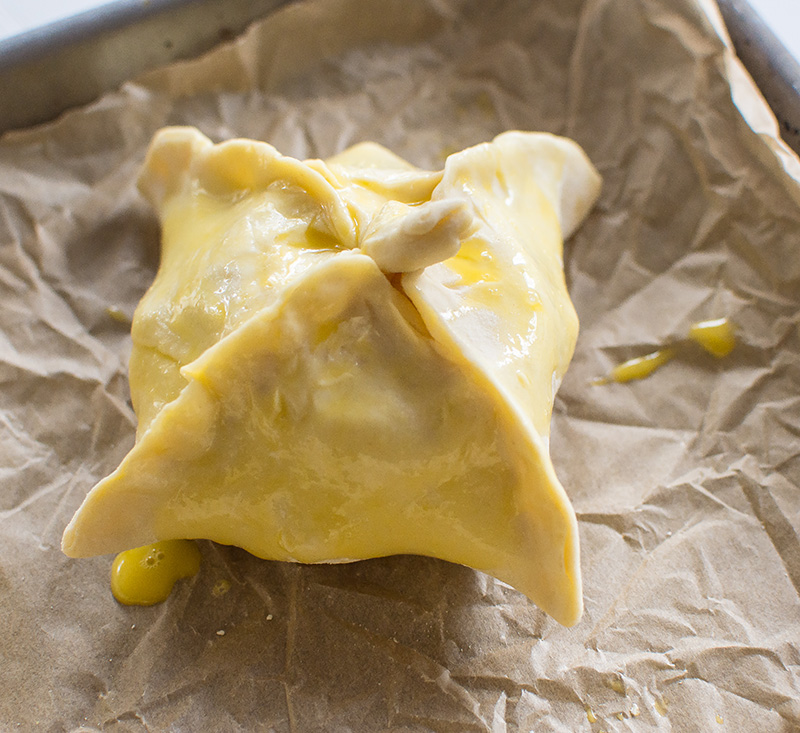 As I was placing the milk in the cart, another item was tossed in. Baffled at first, I then focused in on what was placed in my cart by my little shopper.
"I want round sausage!"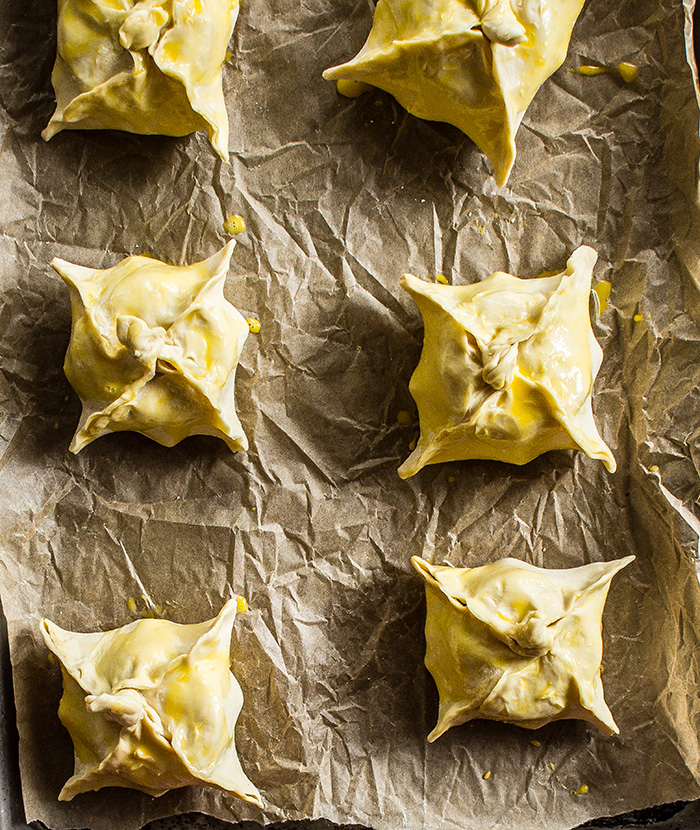 Ummm… okay. Let's get round sausage. If their cravings align with my taste buds, I'm okay with it even if it's not on my grocery list. However, at that moment, I wanted more than just 'round sausage.' I quickly had visions of cheese, eggs and puff pastry to accompany this salty breakfast food.
We were conveniently nearby all the items I needed (thankfully, or I might have forgotten some ingredients since breakfast sandwiches were not on my list): pastured raised eggs, Tillamook cheese slices, puff pastry. It's as if Market Street knows what I need at every cooking moment—they had knowingly put all these delicious ingredients nearby.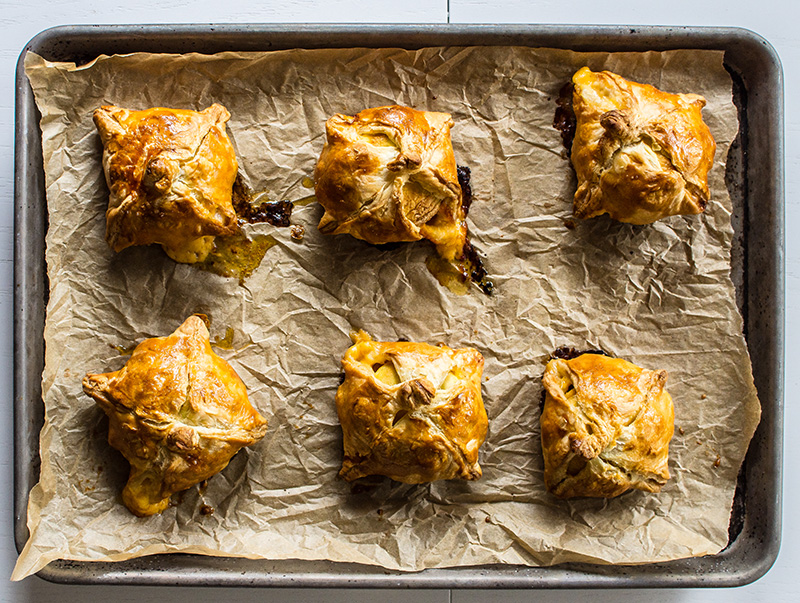 That was easy.
The next morning, while we were still in jammies and enjoying the ease of Saturday, I was able to assemble these puff pastry sammies.
While the eggs baked, I was able to cut the puff pastries into squares and begin assembly. Everything was ready the moment the eggs came out of the oven.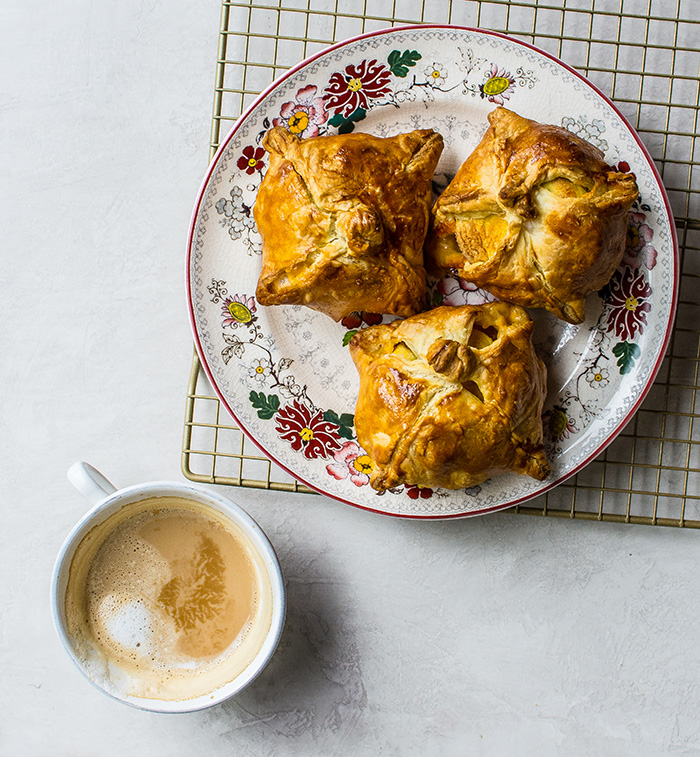 "Who wants cheese and egg with their round sausage?" I asked.
This is where the picky palate comes into play. One wanted egg and no cheese. One wanted cheese and no egg. And I wanted all three.
Easy peasy.
This recipe is not only mouthwatering, but it's also versatile and sure to please any picky palette you may come across.
---
Sausage, Egg and Cheese Puff Sandwiches
Servings vary
Author note: Cut the puff pastry dough into squares large enough to cover the sausage and egg patties. You may also need to cut the cheese slices to fit the squares of the puff pastry.
puff pastry sheets, thawed and cut into squares
cheese slices
frozen sausage patties
baked scrambled eggs, see recipe below
egg wash
1) Heat the oven to 400 degrees.
2) Place the puff pastry squares on a parchment-lined baking sheet. Layer the ingredients on each puff pastry square in the following order: cheese, sausage, egg.
3) Bring the four corners of the puff pastry together at the center of the layers of sausage, egg and cheese. Squeeze the ends and the sides together until the puff pastry dough has sealed the layers of sausage, egg and cheese. Continue this process until all sandwiches are sealed.
4) Brush the sandwiches with egg wash. Place into the oven and bake for 40 minutes, or until golden. Serve warm.
For the Baked Scrambled Eggs
six eggs
1/4 teaspoon kosher salt
canola spray
1) Heat the oven to 350 degrees.
2) Place the eggs and salt into a blender. Blend until foamy.
3) Pour the egg mixture 3/4th of the way full into cupcake tins that have been sprayed with canola oil. Place into the oven and bake for 12 minutes.
Category: What's Cooking