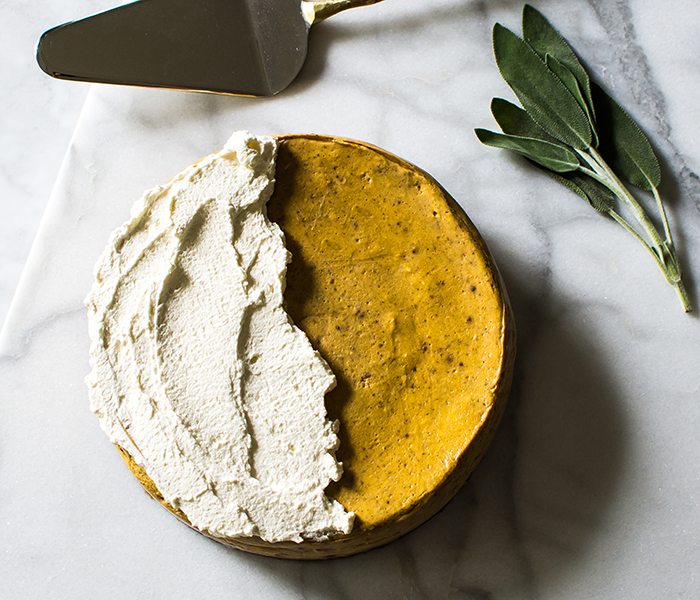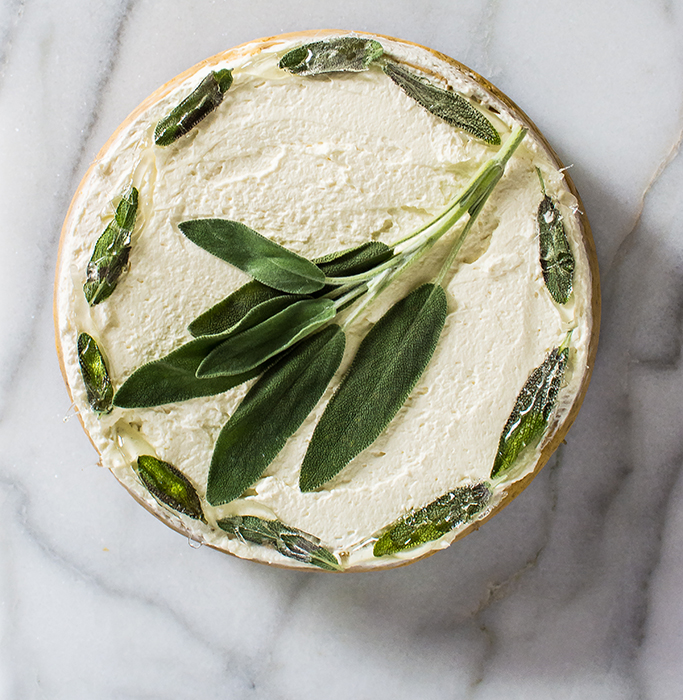 ---
Post and images by guest blogger, Rebecca White, of A Pleasant Little Kitchen.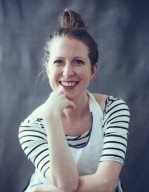 Visit her full blog or find out more about her here.
---
Homemade cheesecake is a tangible treat that you can bake allllll by yourself without the help of a box. The guideline to making a quality, successful cheesecake requires foresight, prearranged ingredients and a systemized plan and workstation.
Foresight: in order to make a smooth non-lumpy cheesecake all wet ingredients need to be at room temperature. Cream cheese, half-and-half, eggs and sour cream must sit out on the countertop for a few hours to bring to room temperature. If any one of these items is cold, the end result will be a lumpy batter that will not smooth out during prep and bake time.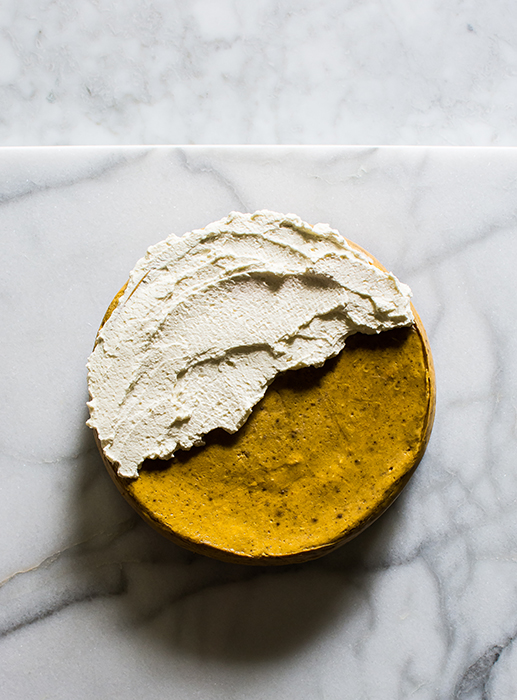 Prearranged Ingredients: measuring out all required ingredients, like sugar, eggs, vanilla and spices will help keep you on focused on the set mixing times. It will also lead for less chaos while mixing the batter because you don't have to think about measuring out ingredients.
Systemized Plan and Workstation: a workstation that has the proper ingredients laid out will come in handy while preparing the cheesecake batter. Cheesecake batter requires minimal and low-speed mixing (with the paddle attachment, no whisk attachment please!).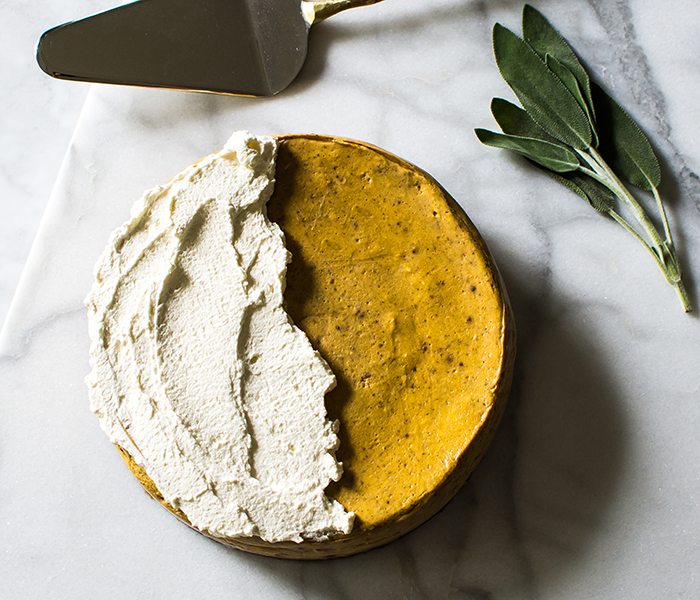 Cheesecake can be intimidating. I get that. Writing out the above instructions even made my heart race for a few moments…but then I realized cheesecake is just like any other recipe. Read through the instructions. Think about it. Get organized. Get excited!
While there are a few steps in creating cheesecake, rest assured that the ingredients are simple and accessible.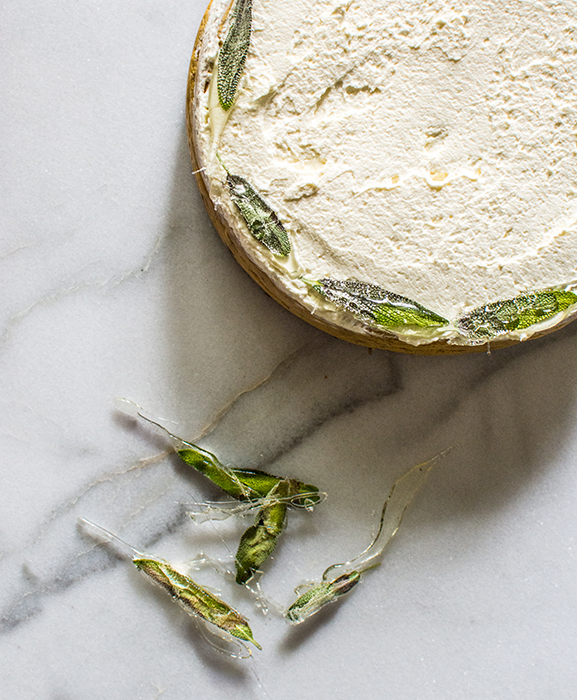 What I love about Market Street is that it is a spot that I can get all varieties of ingredients. From upscale and gourmet to basic and organic—Market Street has me covered with the ingredients I need for every kitchen moment.
For this recipe, all I need is basic and organic ingredients. Cream cheese! Sour cream! Eggs! Organic Pumpkin Puree! Sugar and spices! All ingredients readily available and priced extremely well at Market Street.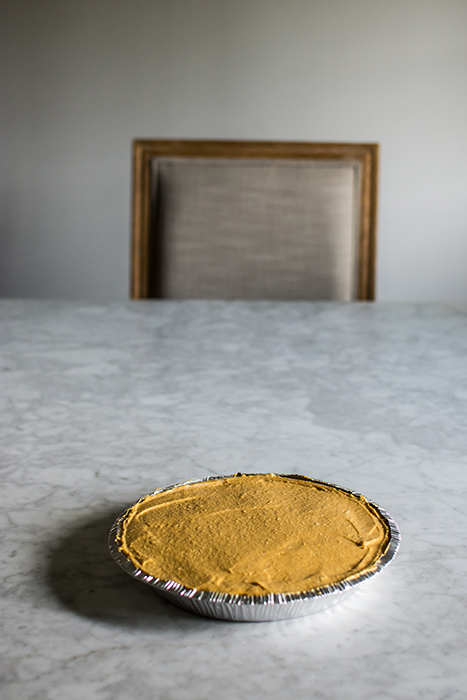 Oh! I almost forget (which would not be very nice of me) there is a cheesecake secret to share. If you are low on time, have no springform pan and making a homemade crust seems daunting, Market Street has you covered. Premade crust. Boom!
Yeah, so it may not be a "traditional" cheesecake if you go this route but it's just the crust and the cheesecake will taste the same and be just as special. Just a thought.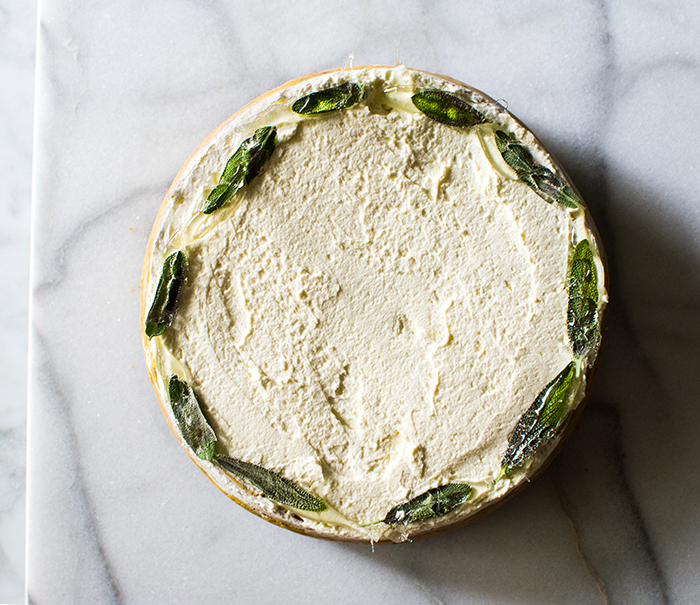 Overall, keep in mind that creating something that you have established to be difficult is empowering. You can make a homemade cheesecake! You can make a sweet holiday-ish treat that will satisfy and fill the hearts of those that you love.
---
Pumpkin Pie Cheesecake with Candied Sage
Servings: 5-7
Author note: The prep and baking logistics of this recipe come from Alton Brown. The cheesecake filling, crust, whipped cream and sugared sage leaves are from A Pleasant Little Kitchen. To serve cheesecake, dip the cutting knife into hot water and wipe clean (and dry) with every slice. Please note that to make a successful cheesecake it is critical that the following ingredients are at room temperature: egg, egg yolk, half and half, cream cheese and sour cream. I remove all ingredients from the fridge at the same time and leave out for 8 (up to 24) hours.
for the crust
2 cups ginger snaps
1 stick (or slightly less) unsalted butter, melted
1) Heat the oven to 300 degrees.
2) Butter the sides of a springform pan. Add a parchment circle to the bottom of the pan. Set aside.
3) Place the ginger snaps in a food processor and purée until the wafers reach a bread crumb consistency.
4) While the processor is running, add the butter in a steady stream (the amount used will vary depending on the type of ginger snap used). Once the crumbs are wet, but not soaked with butter, stop adding the butter.
5) Remove the crust mixture and place into the pan. Evenly distribute the mixture on the bottom of the pan by pressing with fingertips. If the crust is too wet (with excess melted butter) use a paper towel to gently press and absorb.
6) Place in the oven and cook for 10 minutes. Remove from the oven and let cool.
for the cheesecake filling
1 egg, room temperature
1 egg yolk, room temperature
3 tablespoons half and half, room temperature
1 teaspoon vanilla extract
16 ounces cream cheese, room temperature
1/4 cup sour cream, room temperature
1 1/2 cups pumpkin puree
1/4 cup sugar
1/4 cup brown sugar
pinch of nutmeg
pinch of ground ginger
1/4 teaspoon ground cloves
1/4 teaspoon kosher salt
1 teaspoon ground cinnamon
1 teaspoon lemon juice
1) Place a water bath into the oven (I use a roasting pan filled with a few inches of water) and lower the oven temperature to 250 degrees.
2) In a small bowl combine the egg, yolk, half and half and vanilla extract.
3) With an electric mixer mix the cream cheese, sour cream and pumpkin puree on low for 30 seconds.
4) Add sugar and continue to mix on low for 30 seconds.
5) Slowly add the egg mixture, spices, salt and lemon juice to the cream mixture. Mix on low until combined.
6) Add the cheesecake mixture into the springform pan, spreading it out evenly. Wrap the bottom and sides of the pan with foil or plastic wrap (to prevent water from getting into the pan).
7) Place the pan into the water bath. Cook for 1 hour. After one hour, turn off the oven and open the oven door for 1 minute. After 1 minute close the oven door and let the cake sit in the oven for an additional 1 hour. Remove the cheesecake and place in the fridge. Let cool for at least 8 hours.
8) When ready to serve, place the pan in hot water for 15 seconds. Remove the cake mold and add the whipped cream (recipe below) and candied sage (recipe below) on top of the cake. Serve immediately.
for the whipped cream
1 cup heavy cream
1/2 cup crème fraiche
3 teaspoons sugar
2 teaspoons vanilla extract
1) Place a stainless steel bowl (or the preferred mixing bowl in the fridge and let chill for 15 minutes.
2) Once the bowl is chilled, removed it from the fridge and place all ingredients into the bowl.
3) With a whipping attachment, whip the cream mixture on medium-high until peaks form.
4) Place in an airtight container and keep in the fridge until ready to use (up to 24 hours).
for the candied sage
20 sage leaves, with a bit of stem remaining (flat and medium-sized leaves work best)
1 cup sugar
1/3 cup light corn syrup
1/4 cup water
candy thermometer
1) Place a silpat on a baking sheet.
2) In a small saucepan add the sugar, corn syrup and water and bring to a boil over high heat. Attach a candy thermometer on the side of the pan.
3) Cook the syrup mixture until it reaches 300 degrees. Remove from the heat.
4) While holding the stem of the sage leaves, carefully and quickly dip each side of the sage leaf into the syrup mixture. Lay flat on the silpat.
5) Continue to dip the leaves until all of the sage has been used. Set aside and let cool for 30 minutes (or until hardened at room temperature).
Category: What's Cooking