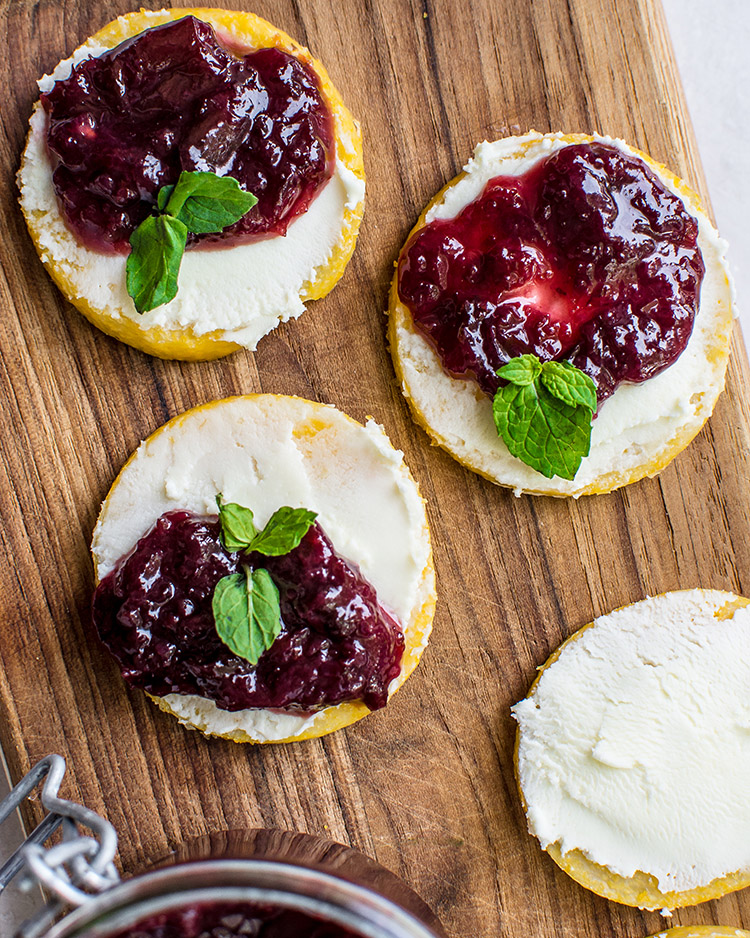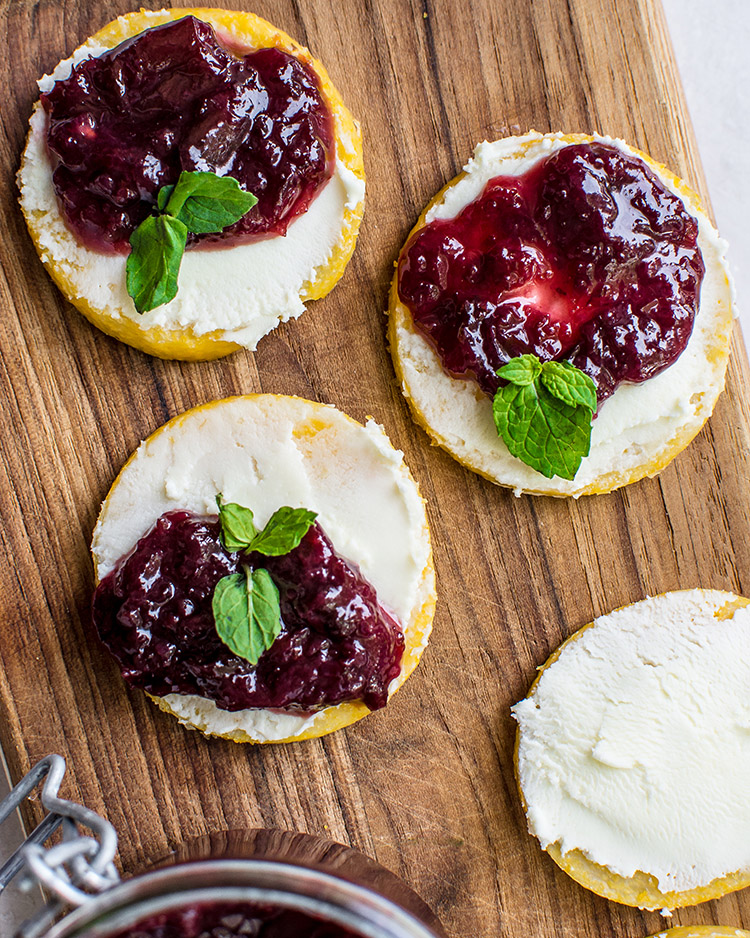 ---
Post and images by guest blogger, Rebecca White, of A Pleasant Little Kitchen.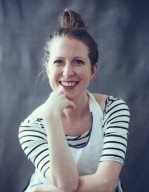 Visit her full blog or find out more about her here.
---
Any other "fancy" fans out there? Oh, good! I'm not the only one.
Niceties are a guilty pleasure of mine. Things that are pretty, dainty, unique and elegant are my jam. Not to say I'm not drawn towards rustic—because I am too. Bu there's just something about "fancy" that makes moments feel special.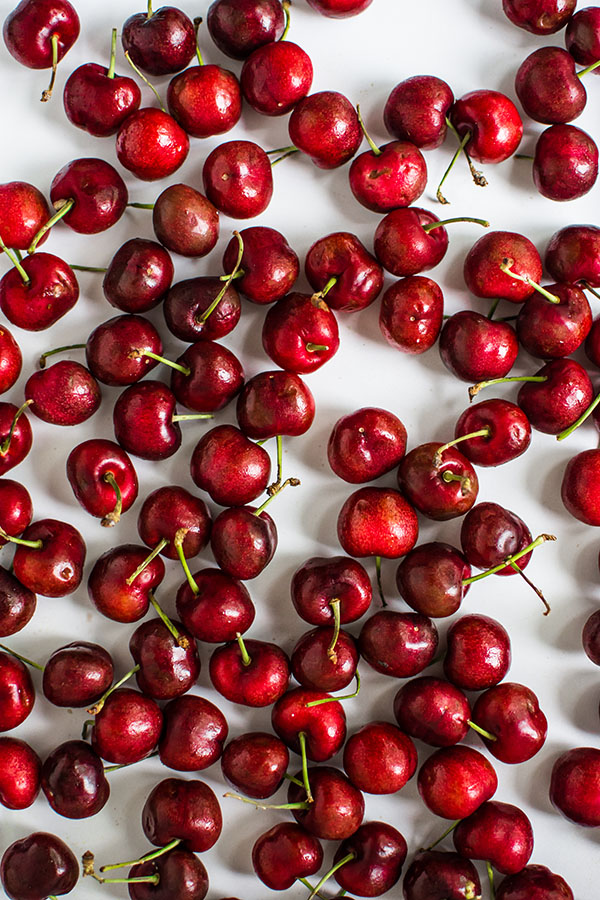 This fancy effect trickles into food. Recently I've stumbled across a product that I've previously shied away from. Premade polenta.
I love making polenta—the simmering and stirring is therapeutic, but it's not for the faint of heart. Making polenta takes time and not everyone has this. That's why the premade polenta is such a game changer when it comes to the fancy effect.
Baked and crisped polenta rounds are gems that are the perfect vessel for almost any topping, sweet or savory.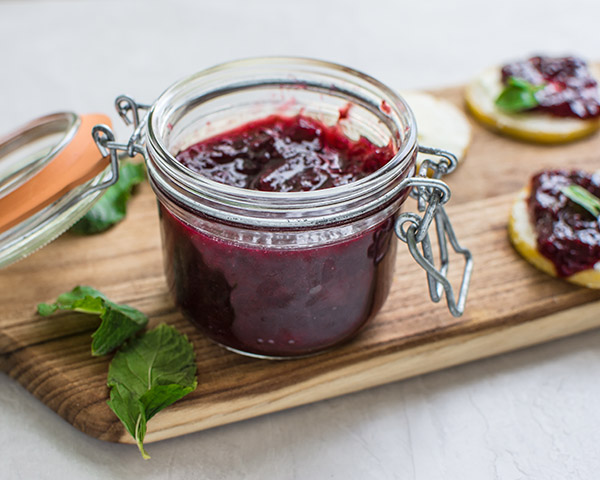 While at Market Street selecting pasta shapes, I recently reached for the packaged polenta because I was needing to create a quick but meaningful appetizer that involved polenta rounds. I knew that I didn't have the time to make the polenta and then have it set for 24 hours prior to baking it. I had to have the prepackaged version.
I was reluctant. I was skeptical. But has Market Street ever steered me wrong? No. They haven't. Into my cart went the pre-made polenta and off I went to the produce department to grab a few pounds of fresh cherries and a small bundle of mint.
I had friends to feed and it was going to be both fancy AND rustic. Polenta rounds topped with mascarpone and homemade cherry puree with a touch of mint. The prep time needed for this delight of a dessert is 30 minutes max (depends on your cherry pitting skills and apparatus). While the cherries simmer on the cooktop for 45 minutes, I will be slicing the premade polenta and then baking it to a nice light crisp.
Once out of the oven and cooled, the mascarpone is smeared on top of the bites. The cherry puree covers each polenta round and a small mint leaf finishes the ensemble. An hour later I have little fancies to feed my friends—and this makes me happy.
---
Polenta Rounds with Cherry Puree and Mascarpone
servings vary
Author note: The polenta rounds baking time is dependent upon the thickness of the polenta round you cut. A thinner slice will take less time to crisp.
for the polenta rounds
premade polenta
mascarpone cheese, softened
mint leaves, for toppings
cherry puree, see recipe below
Heat the oven to 425 degrees.
Slice the polenta into thin rounds. Place the polenta rounds onto a parchment lined baking sheet. Place into the oven and bake for 15 minutes, or until desired crispiness is achieved.
Remove the polenta from the oven. Let cool for 15 minutes.
Spread a layer of mascarpone on each polenta round. Top the mascarpone with a dollop of cherry puree and a mint leaf. Serve at room temperature.
for the cherry puree
1 1/2 pounds cherries, pitted
3-4 cardamom pods
1 cinnamon stick
1/2 sugar
1/2 teaspoon vanilla extract
Place all ingredients into a medium sized saucepan and cover. Cook over medium-low heat for 30 minutes. Stir occasionally.
Remove the lid and cook on medium-high for 15 minutes or until the cherry liquid has reduced and thickened. Stir occasionally.
Remove the pan from the heat. With an immersion blender or food processor puree the cherries to a desired consistency. If it is too liquid-y place back onto the heat and simmer until thickened.
Category: What's Cooking