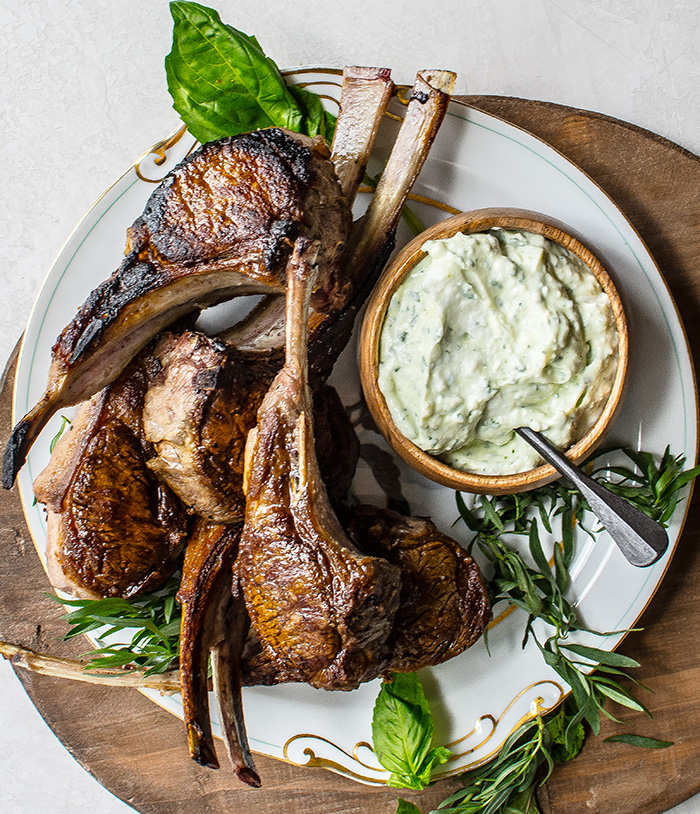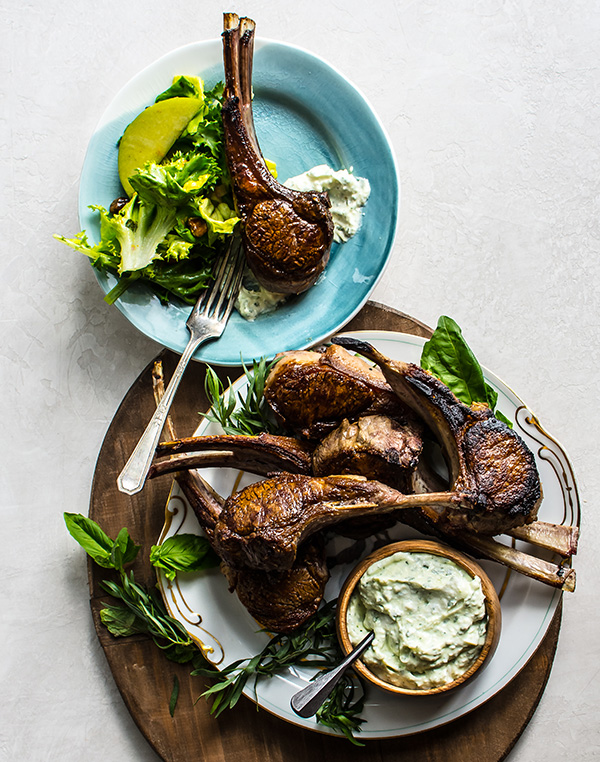 ---
Post and images by guest blogger, Rebecca White, of A Pleasant Little Kitchen.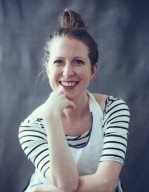 Visit her full blog or find out more about her here.
---
This December, create a holiday meal that dinner guests will be talking about alllll next year.
Pan Seared Lamb Chops is just the recipe to create an elegant, memorable and quick (hoorah!) holiday meal.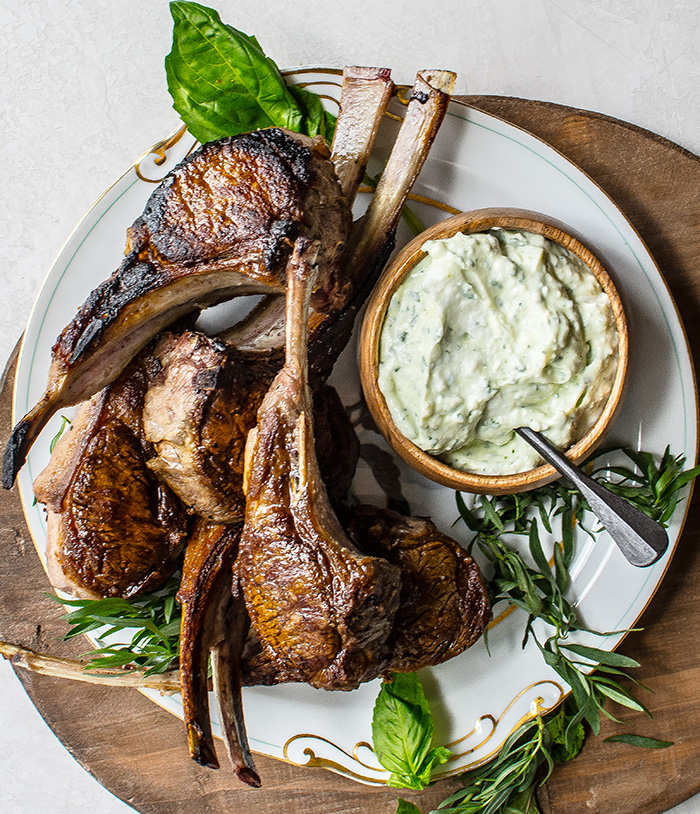 Why are lamb chops the way to go this year?
Lamb chops are quick to prepare and little cook time is needed to create a tender and flavorful lamb chop. Salt the lamb 30 minutes before cook time. After a few minutes of searing per side and a few minutes of rest time, the lamb chops are ready to serve.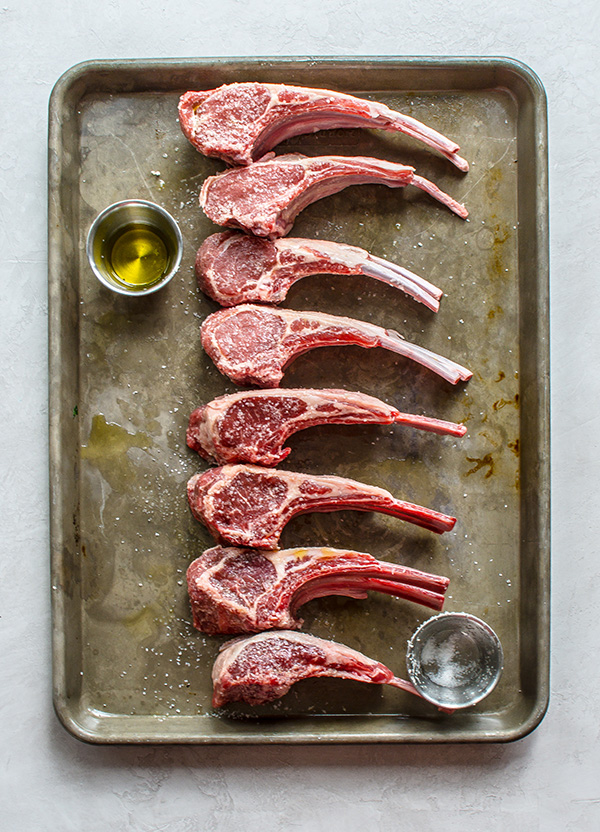 That's one reason I like lamb chops. The other bit is that when lamb chops are well seared, plated and served with the right elements (like Endive Green Apple Salad) it becomes a picture perfect meal that makes any diner feel they've been served an elegant dish. It's basically the PERFECT holiday center piece.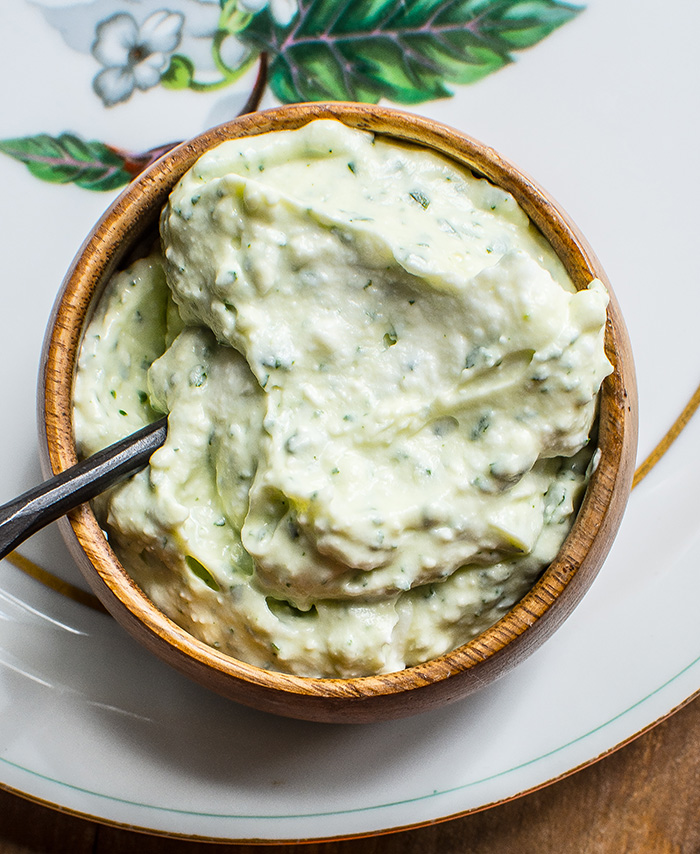 The Market Street butcher has exactly the high quality lamb you need to make this holiday dinner. The lamb is fresh and never frozen. The butcher will even cut the lamb chops to order (I always go with a double chop cut for a more hearty serving) while you shop—talk about service!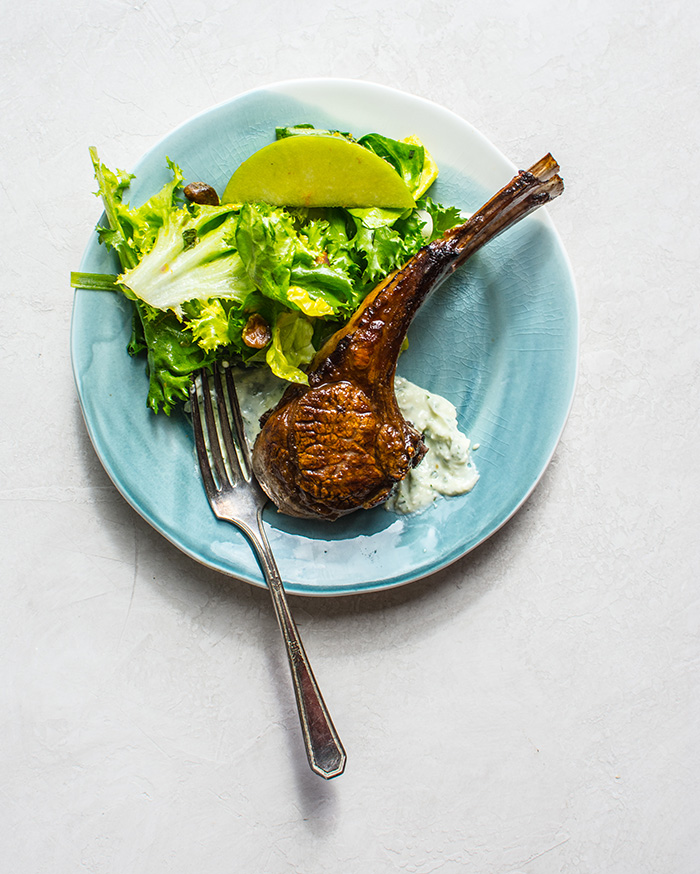 My suggestion for what to shop for when the butcher is cutting to order? A nice bottle of wine to pair with the lamb. Pop by the wine department and check out Market Street's Wines of Distinction. There will be several bottles of wine to choose from for this special holiday meal—I recommend a Cabernet Sauvignon, Bordeaux or Syrah.
This Pan Seared Lamb Chop recipe is perfect for special occasions—it's flavorful, quick to assemble and also thoughtful. I hope this meal brings joy to your holiday gathering!
---
Pan Seared Lamb Chops with Feta Yogurt Sauce
Serves 4-6
3 pounds lamb chops
2-3 teaspoons kosher salt
2 tablespoons extra virgin olive-oil, plus more for drizzling
1 large shallot, halved
4 garlic cloves, crushed
2 tablespoons unsalted butter
Feta yogurt sauce, see recipe below
1) 30 minutes before cook time, remove the lamb chops from the fridge. Drizzle with olive oil and evenly distribute salt over all sides of the lamb. Use salt according to taste.
2) Place 1 tablespoon olive oil, half of the shallot and 2 garlic cloves into a cast iron skillet. Warm the pan over high heat. Once the pan is hot, add 1 tablespoon unsalted butter to the pan. Let it quickly melt.
3) Quickly place half of the lamb chops into the skillet. Cook 3-4 minutes per side for rare (for medium cook longer), for a total of 6-8 minutes.
4) Remove the lamb and place onto a platter. Cover.
5) Wipe out the cast iron using tongs and a paper towel. Discard the shallot and garlic.
6) Repeat steps 2-4 with the last batch of lamb chops.
7) Serve with feta yogurt sauce.
For the Feta Yogurt Sauce
2 cups plain whole fat yogurt
1/4 cup tarragon
1/4 cup basil leaves
1/4 cup mint leaves
1/2 cup parsley leaves
1 garlic clove, halved
2 teaspoons fresh lemon juice
2 tablespoons extra-virgin olive oil
3/4 cup feta cheese
1/2 teaspoon kosher salt (optional)
1) Place a strainer on top of a bowl. Add a layer of cheese cloth to the strainer. Place the yogurt into the cheesecloth lined strainer. Cover and place into the fridge for 2-3 hours to let the yogurt strain.
2) Place the remaining ingredients into a food processor. Blitz until pureed and well combined.
3) After the yogurt has been strained, remove from the fridge. Place the strained yogurt into a medium sized bowl. Combine the feta-herb mixture with the yogurt. Mix well. Serve chilled.
Category: What's Cooking