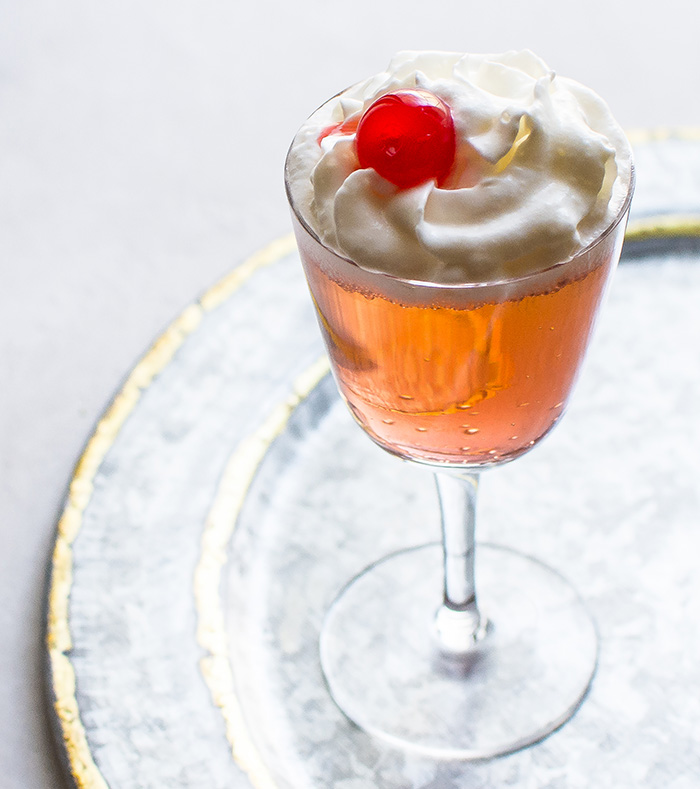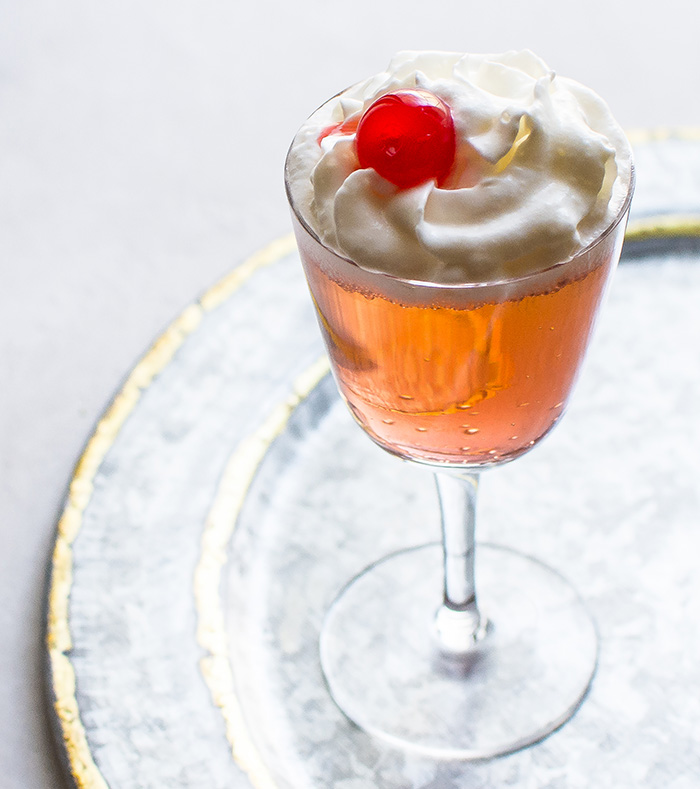 ---
Post and images by guest blogger, Rebecca White, of A Pleasant Little Kitchen.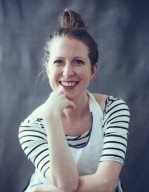 Visit her full blog or find out more about her here.
---
There's no need to plan two different New Year's Eve elixirs to let everyone in your household feel celebratory. Mix one drink, two ways, and you'll reach the hearts of all partygoers.
The star of these drinks is grenadine. Grenadine, a classic non-alcoholic sweet and tart red syrup, is the foundation of Shirley Temple tonics.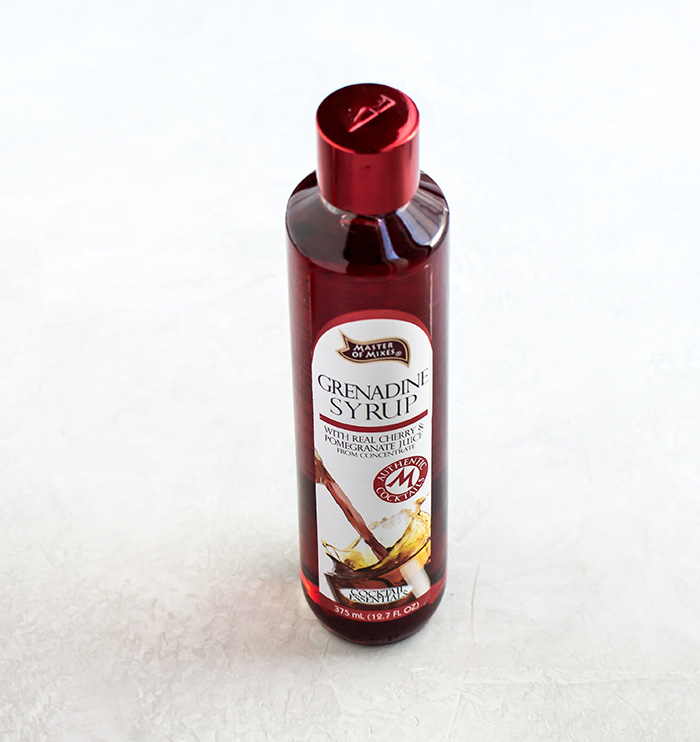 Shirley Temples don't require many ingredients and the outcome is always a smile because a Shirley Temple is just so stinkin' sweet and fun! All that's needed to make this darling of a drink is ginger ale, grenadine (usually located next to the tonic water and club soda at Market Street!) and maraschino cherries.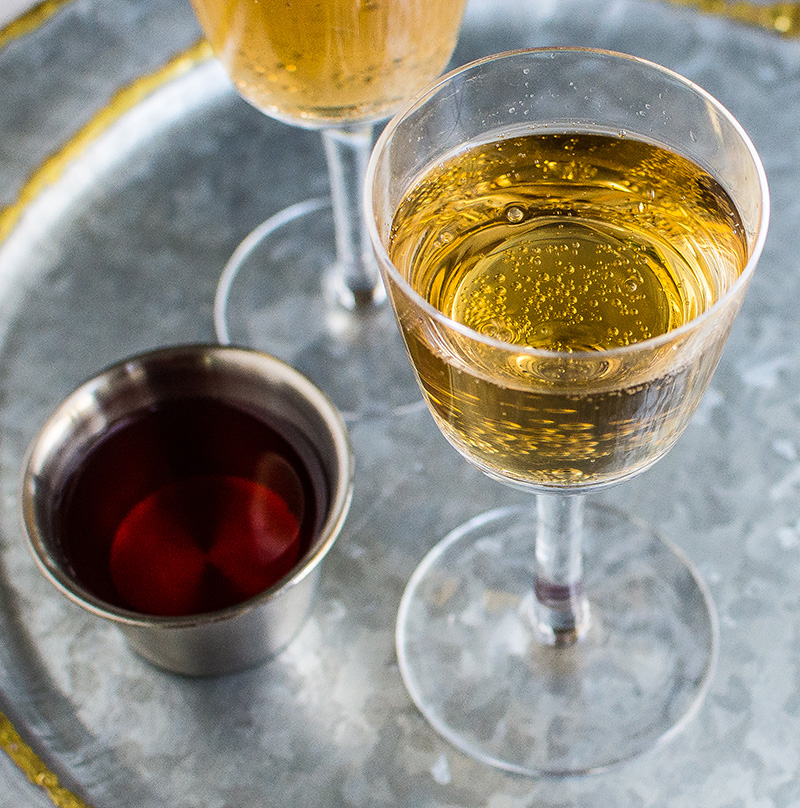 Now you might be wondering how this childhood favorite can be turned into a grown-up Shirley Temple? That's also a pretty easy concoction: grenadine, vodka and club soda. Pour ingredients over ice and stir.
Don't have any vodka on hand? Substitute the prosecco for vodka. Then you can make Market Street your one stop shop to get all the ingredients for both Shirleys. Oh, and don't forget the cherry on top!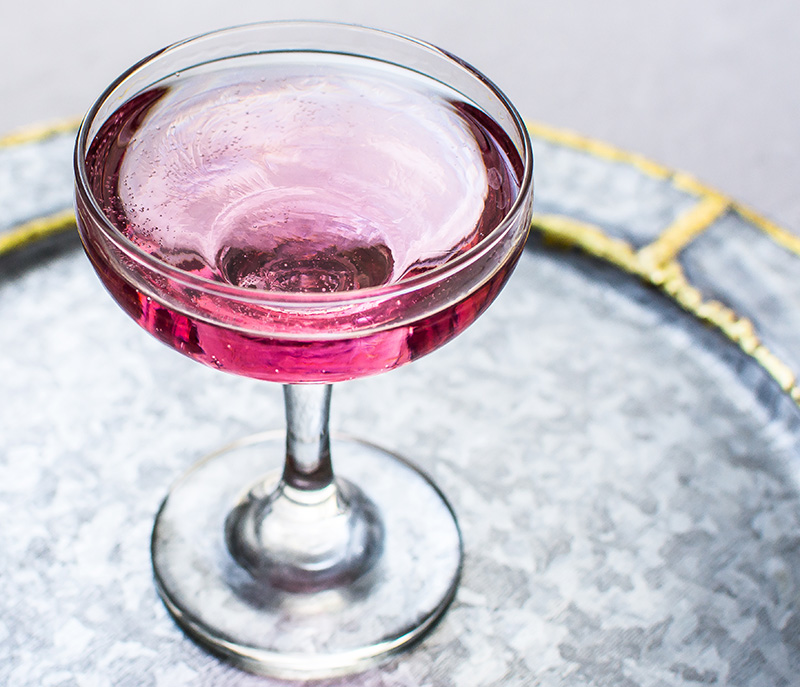 Of course it is New Year's Eve we're talking about and a little bit of extra fun makes the night more exciting. I suggest a few new fancy serving glasses and fun straws from Market Street's dish department. I couldn't think of a more charming way to ring in the new year than with sweet drinks, fun glassware and friends.
Goodbye 2018, hello 2019—may it be an exciting new year!
---
Shirley Temples
ginger ale
grenadine
maraschino cherry
whipped cream, optional
1) In a serving glass pour the ginger ale over ice. Add a few splashes of grenadine, to taste. Top with whipped cream and cherry.
For the Adult Shirley Temple
Author note: One of the great things about a Shirley Temple is the grenadine. If you would like a sweeter cocktail make the ratio 1:1 (example 1 1/2 ounce vodka to 1 1/2 ounce grenadine). The recipe below is a less sweet version.
1 1/2 ounce vodka
1 tablespoon grenadine (or more to taste)
club soda, chilled
ice cubes
1) Place the ice into a cocktail shaker. Pour the vodka and grenadine over ice. Shake until cold.
2) Strain into a glass, top with club soda and cherry. Stir and serve immediately.
Category: What's Cooking