Fall can be a busy time of year as the kids head back to school for the day and after-school activities for the night. Running from school to soccer practice to piano lessons makes it hard to focus on good nutrition for the kids. Take away the pressure by planning ahead and preparing some healthy, kid-friendly snacks to enjoy after school. Here are a few of our favorite nutritious make-ahead snacks that can be whipped up in no time!
Banana Butter Wraps
Provides: fruit, healthy fats, protein
What you'll need: 1 large tortilla (choose whole wheat for added fiber or corn for a gluten-free option) 1 banana ¼ cup nut butter Honey Cinnamon Instructions: 1. Place tortilla on a flat surface and spread a thin layer of the nut butter over it. 2. Lightly drizzle some honey and sprinkle some cinnamon on top of the nut butter. 3. Place a banana at one end of the tortilla and tightly roll the tortilla around the banana. 4. Slice the wrap into bite size pieces and store in a plastic container.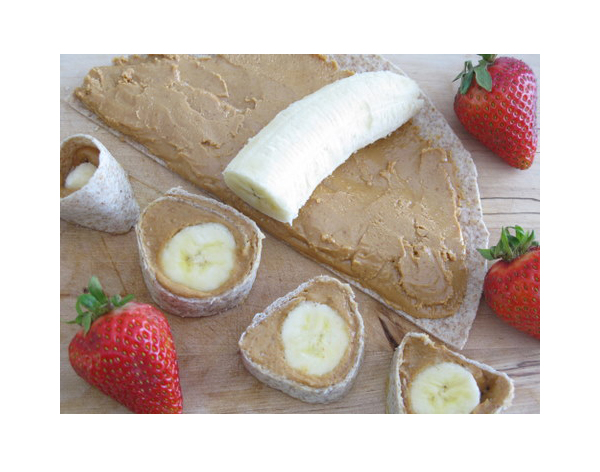 Oat Cereal Bars
Provides: Whole grains, healthy fats, protein, fruit
What you'll need:
1/3 cup nut butter
1/3 cup honey
2 cups whole-grain cereal flakes
2 cups oat and bran O's cereal
2 tablespoons chopped, unsweetened dried fruit
8x8 baking pan and cooking spray
Microwave-safe bowls
Instructions:
1. Spray an 8x8 baking pan with cooking spray and set aside.
2. Microwave the nut butter and honey on high for 30 seconds in a microwave safe bowl. Stir until well blended.
3. Combine cereals and dried fruit in large microwave-safe bowl. Microwave on high for 1-1 ½ minutes, stirring intermittently.
4. Slowly pour and stir the almond and honey mixture into the cereal and fruit mixture until well-combined.
5. Press an even layer into your baking pan. Cover and place in refrigerator to let set (about 10 min).
6. Cut into 2 inch squares and store in plastic container or plastic bags.

Note: the Oat Cereal Bars can be made gluten free by using your favorite gluten free cereals.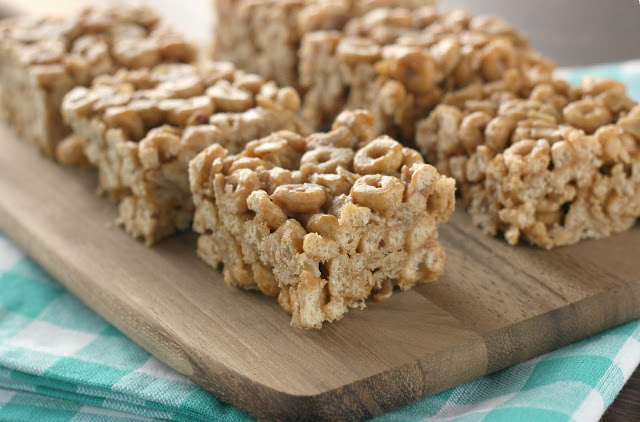 Veggie & Hummus Kabobs
Provides: vegetables, protein

What you'll need:
1 large carrot, peeled
1 sweet bell pepper
1 cucumber
1 container cherry tomatoes
1 container hummus
toothpicks or small skewers

Instructions:
1. Prepare the vegetables by slicing the cucumber and carrots into ¼ inch round pieces and cutting the bell pepper into 1 inch squares. Leave tomatoes as is.
2. Layer a dollop of hummus onto each piece of vegetable.
3. Place a toothpick or skewer through the center of each vegetable to create a layer of hummus between each. Don't forget to include one of each veggie!
4. Layer the kabobs in a storage container and store in the refrigerator until ready to eat.

Today's blog provided by guess blogger Shannon Costello. Shannon is a dietetics student at Texas Woman's University with a B.S. in Exercise Sports Science from Howard Payne University. She has experience working in corporate wellness and hosting culinary classes for all ages. In her free time she enjoys running, yoga, crafting, and trying new recipes.
Category: What's Cooking