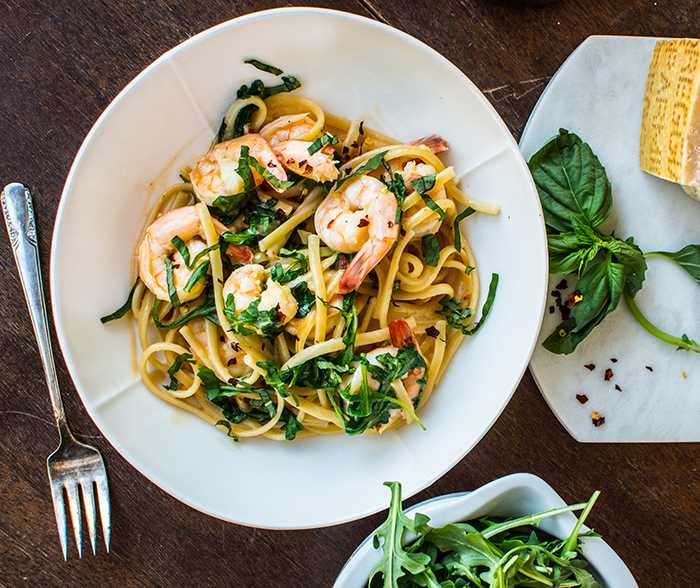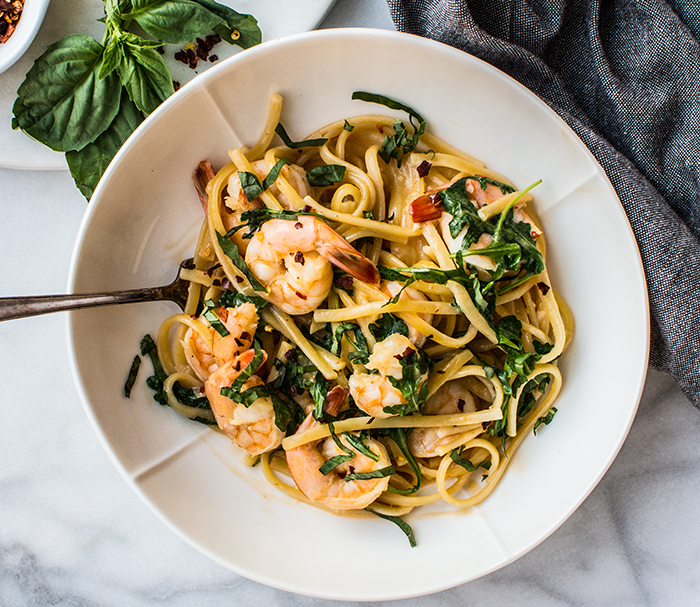 ---
Post and images by guest blogger, Rebecca White, of A Pleasant Little Kitchen.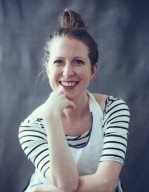 Visit her full blog or find out more about her here.
---
I love pasta. There are times that I think, perhaps, I was born in the wrong country and that Italy should have been my true birthplace.
Anyone else?
One thing I know about Italian cooking lore is that the cook never breaks dried pasta in half. I can truly say that I have never broken pasta to make it fit into a pan of boiling water… until…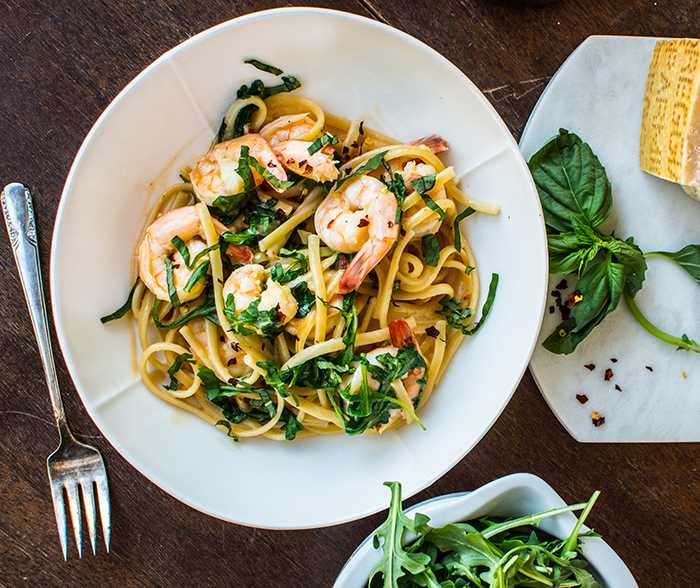 the Instant Pot entered my life.
Le sigh.
It couldn't have been helped though. I was craving a linguini pasta dish filled with creamy mascarpone, red pepper flakes, fresh arugula and some fantastic looking shrimp I picked up at Market Street. And, being the strong-willed cook that I am, I was longing to cook it all in the Instant Pot.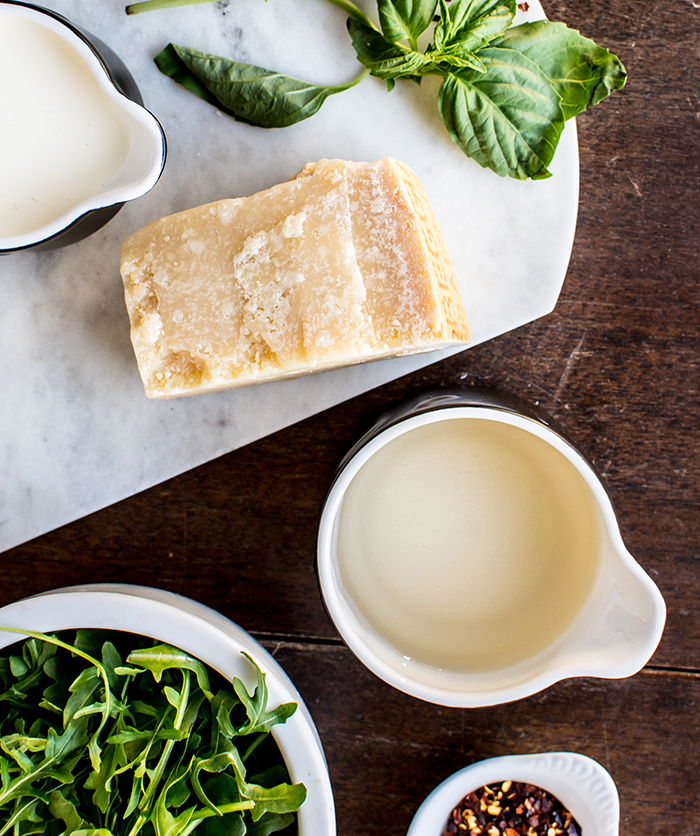 When it was time to add the pasta into the Instant Pot I hesitated. Did I really have to break the pasta? Couldn't I just leave it whole and just "see" what would happen. I mean, the Instant Pot could maybe cook the pasta if it wasn't thoroughly covered in liquid, right?
My gut knew the answer that my soul was refusing to accept. Alas, I broke the pasta, stirred it into a delicious concoction of mascarpone, parmesan cheese, red pepper flakes (among other delicious ingredients) and.... sealed the deal. Literally, with the sealing lid of the Instant Pot.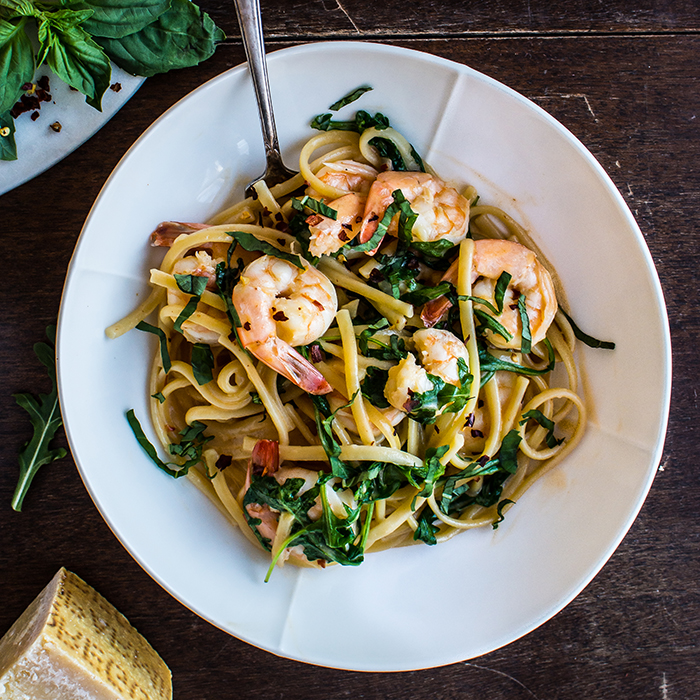 Four minutes later the pasta was cooked al dente. I stirred in freshly peeled shrimp (thanks to the fish monger at Market Street—go ahead and ask, they WANT to help you handle your fish better) and continued to let both the pasta and shrimp cook to perfection.
Dinner, done in an instant thanks to Market Street, once again, and my new favorite kitchen tool: the Instant Pot.
Instant Pot Linguini with Spicy Shrimp and Arugula—recipe by Rebecca White of A Pleasant Little Kitchen
6-8 servings
2 tablespoons unsalted butter
1/4 cup onion, chopped
5 cloves garlic, chopped
1 teaspoon tomato paste
1/2 cup white wine
1 1/2 teaspoon red pepper flakes
3/4 cup heavy cream
8 ounces mascarpone
2 1/2 cups water
2 teaspoons kosher salt
1 pound linguine, broken in half
2 pounds shrimp
1 cup parmesan, freshly grated
4 cups arugula
1/2 cup basil leaves, chiffonade
2 1/2 cups water
Melt the butter using the sauté feature on the Instant Pot. Add the onion, garlic and tomato paste. Sauté for 2-3 minutes or until the garlic is fragrant. Stir frequently to prevent burning. Add the white wine and deglaze the bottom of the insert. Let simmer for 2 minutes.
After 2 minutes, add the salt, red pepper flakes, cream and mascarpone. Stir until the cheese is melted and combined with the cream.
Add the water and linguine. Stir well. Secure the lid onto the Instant Pot. Cook over high pressure for 4 minutes. Turn off the Instant Pot and do a quick pressure release after 4 minutes.
Remove the lid and add the shrimp. Stir well to combine. Using the sauté feature, cook the shrimp for 5-6 minutes. Stirring frequently to prevent burning.
Once the shrimp and pasta is cooked add the parmesan, arugula and basil. Stir well to combine. Salt to taste and serve warm.
Category: What's Cooking