---
Post and images by guest blogger, Rebecca White, of A Pleasant Little Kitchen.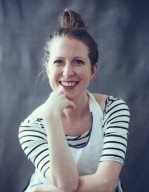 Visit her full blog or find out more about her here.
---
If the grill is hot, why stop the cooking fun when the main dish is finished. Grill dessert too.
Why, you ask? Because you can, it's fun AND it's unexpected.
The perfect dessert recipe to start with is honey grilled peaches.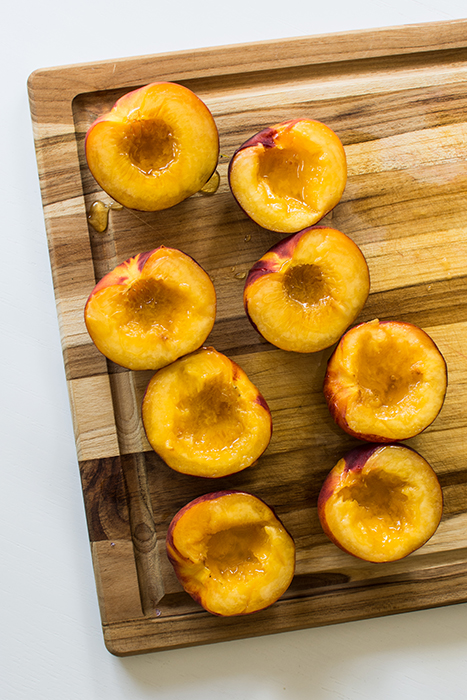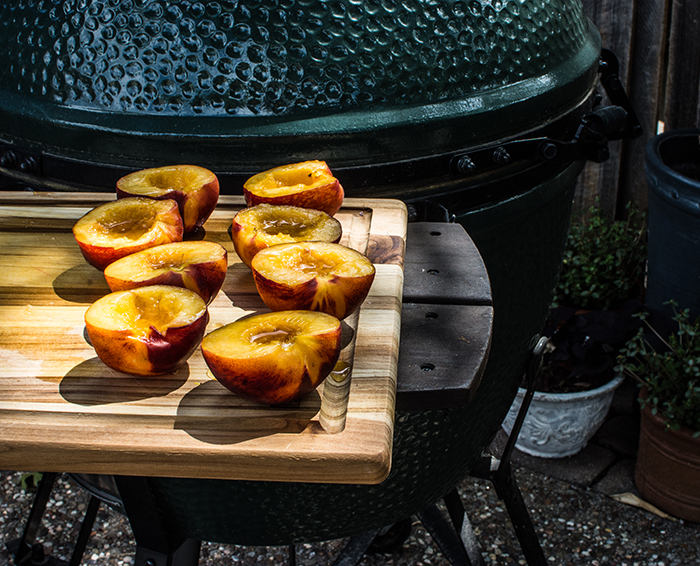 Grab a brown paper bag full of peaches at Market Street and let them ripen at home (if they're not already ripe). Cut these golden beauties in half and then drizzle with local honey. Place face down onto the grill and warm them up for about six minutes.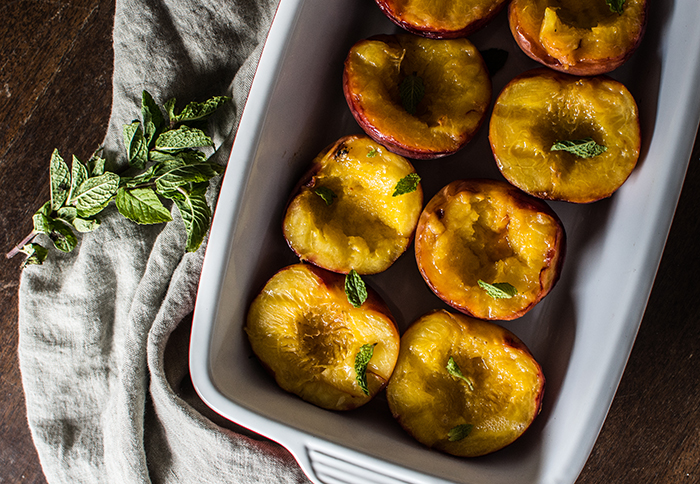 What's wonderful is that the steps to this summer-fresh dessert are few and the outcome is a sweet dessert that is healthy and appealing to many.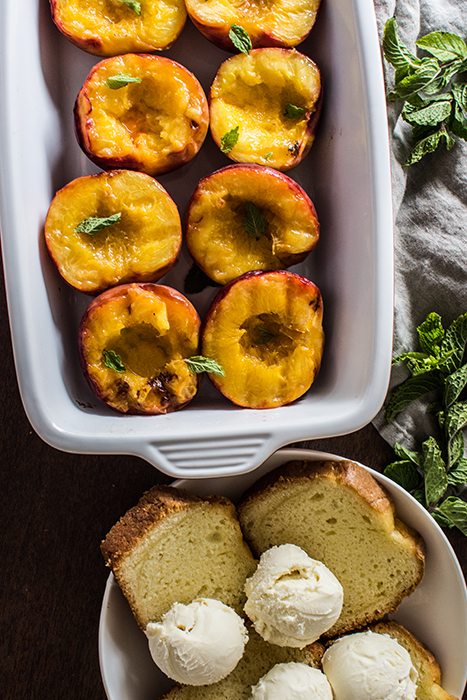 Looking for something a little more indulgent? Not a problem!
Take a jaunt down the freezer aisle at Market Street and pick up some Tillamook vanilla ice cream to pair with the grilled peaches. If you're craving a little bit more goodness with your grilled peaches and vanilla ice cream snag a freshly baked pound cake from the Market Street Bakery.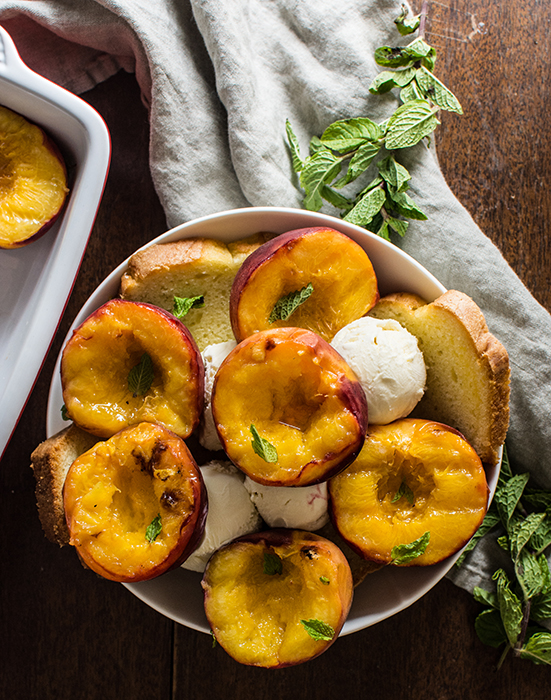 Easy peasy.
Honey Grilled Peaches (with ice cream and pound cake) is a summer-fresh dessert that carries on the beauty of outdoor cooking— no mess inside and a sweet summer experience.
---
Honey Grilled Peaches
Serves 4-8
Author note: The more ripe the peaches are, the less grilling time is necessary.
4-8 peaches
honey
pound cake, sliced (optional)
vanilla ice cream (optional)
fresh mint, for topping (optional)
1) Heat the grill to 350-400 degrees.
2) Slice the peaches in half. Remove the pit.
3) Drizzle the peach halves with honey. Place on the grill face down and grill for 4-6 minutes.
4) Remove and top with fresh mint. Serve immediately. Or place 1-2 peaches into a bowl with a slice of pound cake and a scoop of ice cream. Top with mint, serve immediately.
Category: What's Cooking