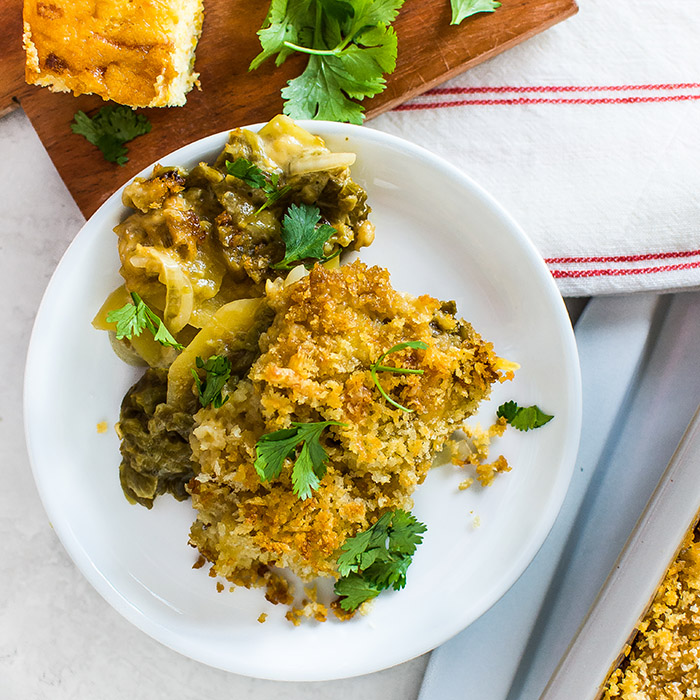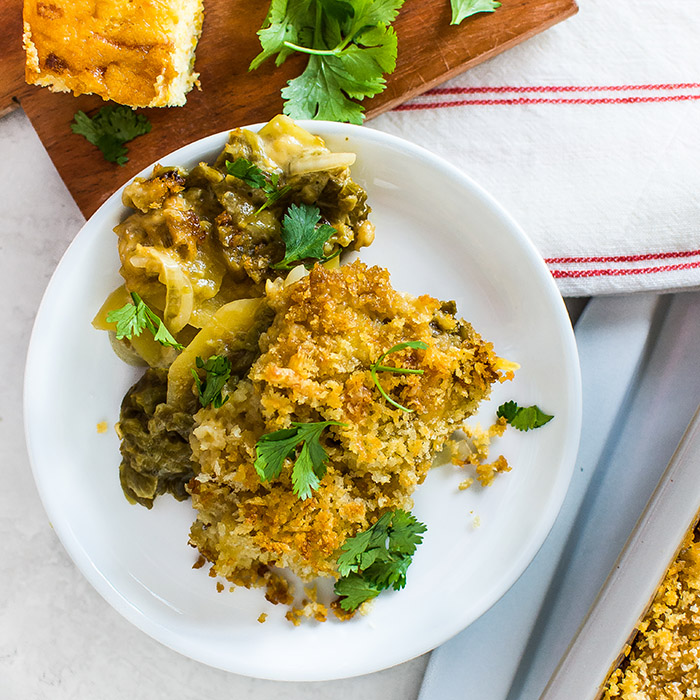 ---
Post and images by guest blogger, Rebecca White, of A Pleasant Little Kitchen.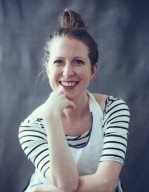 Visit her full blog or find out more about her here.
---
One of my most favorite, easy and rustic recipes to make is a gratin. Below is a simple three step process that is sure to change your entertaining (or weeknight!) menu.
1—Slice, Dice, Shred
2—Combine
3—Bake
Slice and dice the selected vegetables. Combine the vegetables with cream and cheese; place into a large baking dish. Bake until browned and bubbly.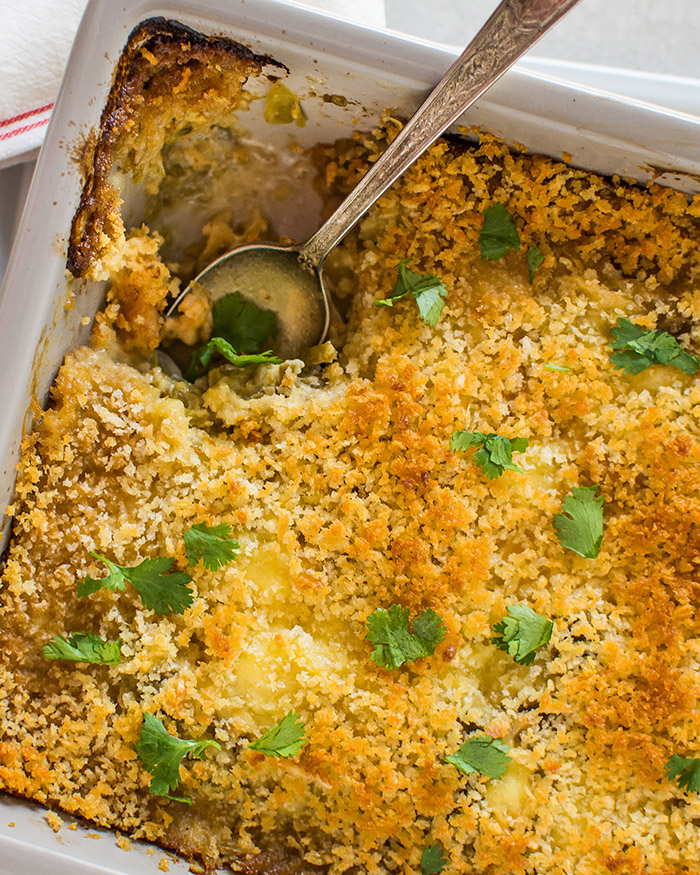 Once these three steps are mastered, your opportunity to gratin at the drop of a hat is greatly increased. And no doubt, I know that you will become a gratin baking master!
The Hatch harvest is ripe with opportunity to get creative with this beloved seasonal chile. Market Street is my constant inspiration for creative recipes. Every time I walk through the doors I see unique, delicious Hatch chile products ready to buy—Hatch Chile Apple Pie! Hatch Pico! Hatch Cornbread!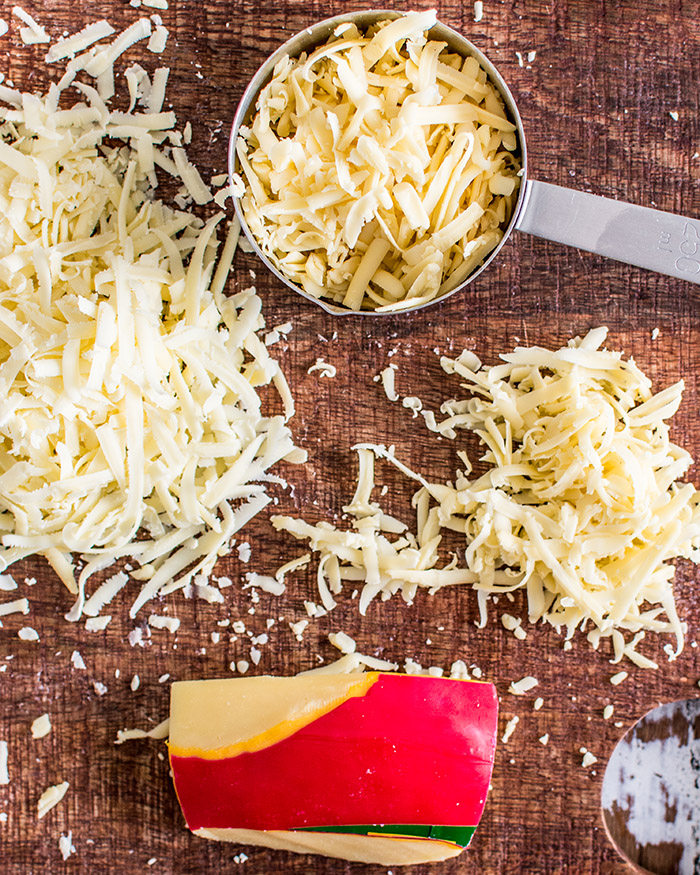 Needless to say, I want to get in on Market Street's Hatch extravaganza in my own kitchen (oh, and don't kid yourself—I load up on all those seasonal goodies as well!). Hatch Chile Potato Gratin is my homage to this beautiful August harvest combined with French rustic cooking.
What is the choice cheese for this gratin you may ask? Gouda for its melt-ability and White Cheddar for it's delicious bite. Both for their saltiness.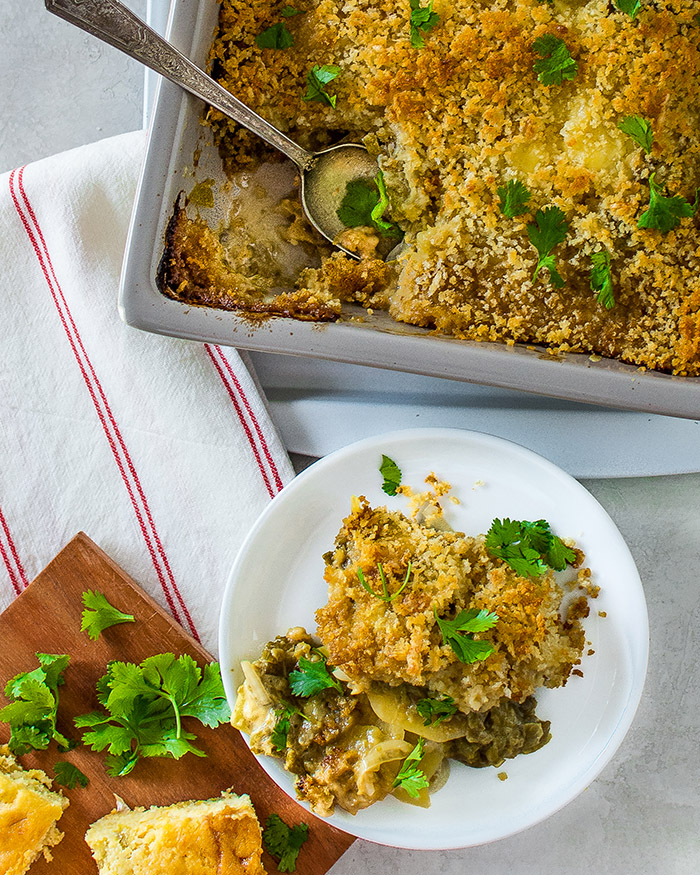 Market Street wants you to enjoy the bounty of this Hatch season. They even help you out in the Hatch chile roasting department. Every weekend each Market Street is roasting Hatch chiles for you to use in your kitchen (I even buy some to freeze and use throughout the year!).
Celebrate the season! Celebrate with Market Street!
---
Hatch Chile Potato Gratin
Serves 10-12
unsalted butter
5 cups gold potatoes, peeled and thinly sliced (1/8 inch thick)
2 cups Hatch green chiles (roasted and peeled), diced
1/2 onion, thinly
1 1/2 cups heavy cream
2 bay leaves, torn in half
3 garlic cloves, crushed
1 1/2 teaspoons kosher salt
2 cups gouda, shredded
1 cup white cheddar, shredded
2 tablespoons unsalted butter
1 cup panko bread crumbs
cilantro, chopped (for topping)
lime wedges
Heat the oven to 400 degrees.
Place the cream, garlic and bay leaves into a small saucepan. Heat on low for 15 minutes.
Grease a 9×13 baking dish with the butter.
Place the potatoes, Hatch chiles and onions into a large bowl. Remove the garlic and bay leaves from the cream mixture. Pour the cream over the vegetable mixture. Stir well to coat.
Take a few spoonfuls of the cream and place it on the bottom of the baking dish.
Remove the potato mixture from the cream and lay in overlapping layers until the bottom of the dish is covered. Sprinkle with salt and then with a handful of gouda and cheddar cheese. Continue this process until all the vegetables are used.
Press down on the gratin to compress the layers then pour the remaining cream onto the gratin.
Top with the remaining gouda and cheddar.
Combine the melted butter and bread crumbs. Evenly distribute over the top of the gratin.
Place in the oven and bake for 1 hour (or until the potatoes are easily pierces with a knife and feel cooked). Lightly cover the gratin with foil if the top is browning too quickly.
Serve warm topped with cilantro leaves and a squeeze of fresh lime juice. Salt to taste.
Category: What's Cooking