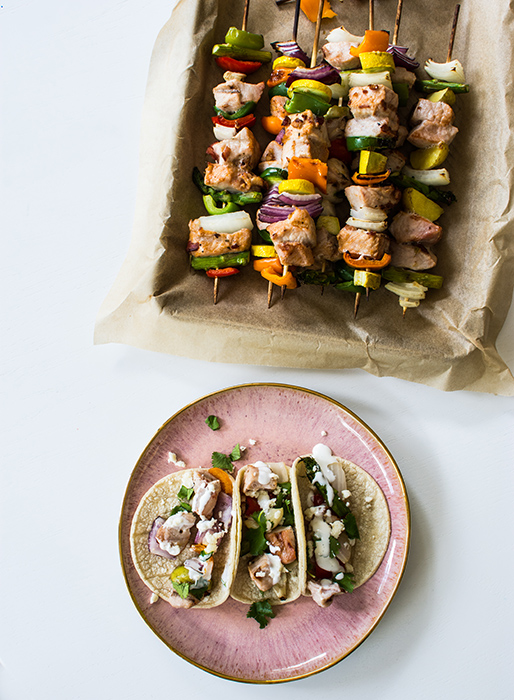 ---
Post and images by guest blogger, Rebecca White, of A Pleasant Little Kitchen.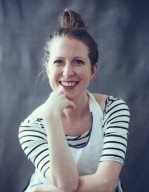 Visit her full blog or find out more about her here.
---
When cooking for a crowd I always take a few moments to consider the meal as a whole. I also ask myself a few questions:
1. How many people am I feeding?
2. What are my guests food preferences?
3. How can I fulfill everyone's food cravings?
4. Will this meal make them content?
5. Will they want to try to make this at home?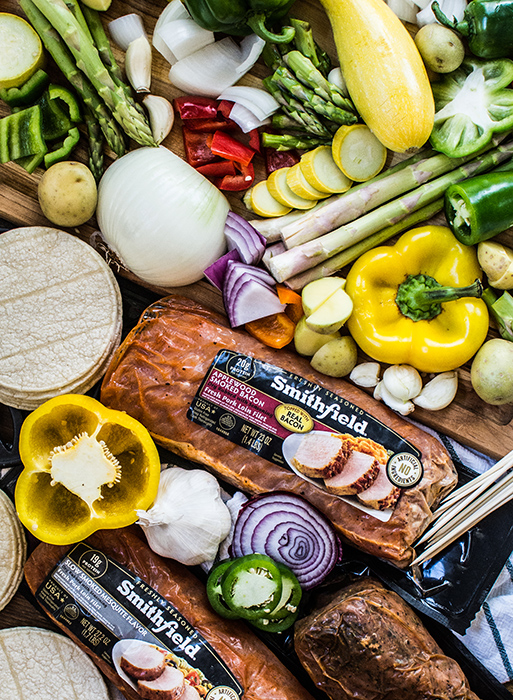 Welcoming others into my home is something I take seriously and am honored to do— that's why I ask these questions. I want anyone who walks through my door to feel welcomed, loved, special and… well-fed.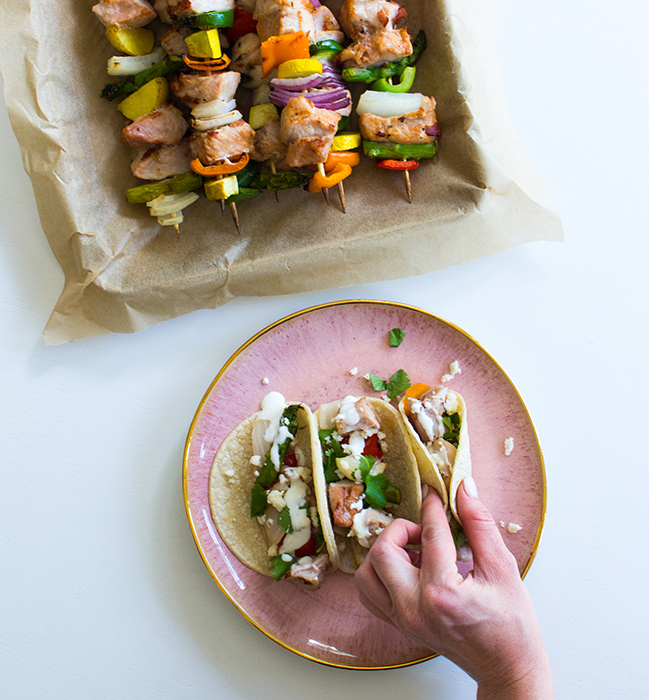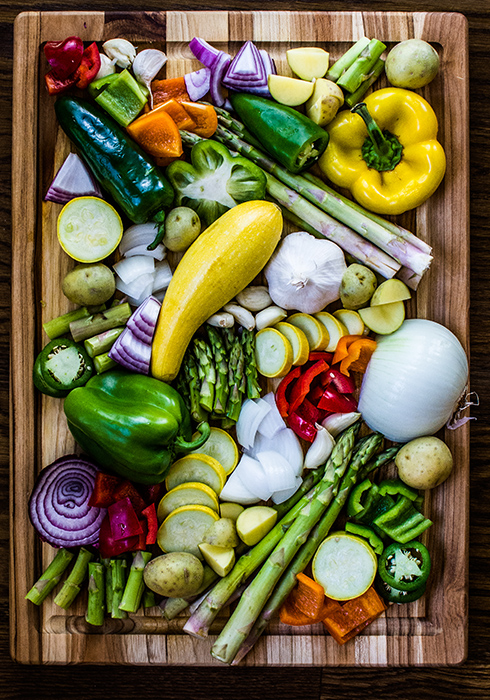 For my upcoming July 4th grilling menu I plan to grill Smithfield Marinated Pork Tenderloins in the form of kebabs to be used for a taco bar. The answers to those questions listed above for this 4th of July gathering would be: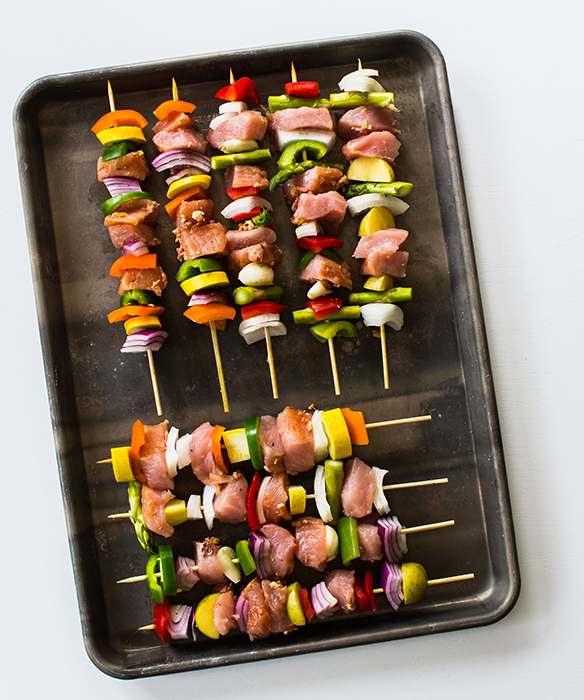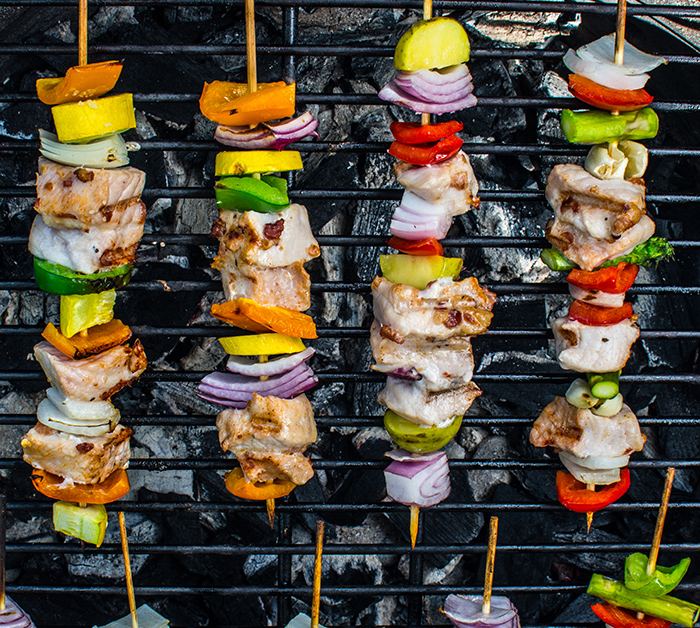 1. I'm feeding a handful of people.
2. The food preferences are minimal (i.e. not very many picky eaters) with my guests.
3. There needs to be options to meet all the cravings—must have lots of taco toppings!
4. This meal will make them very happy and satisfied.
5. Absolutely yes! Anyone could totally make this at home especially with the ease and tastiness of Smithfield Marinated Pork Tenderloins.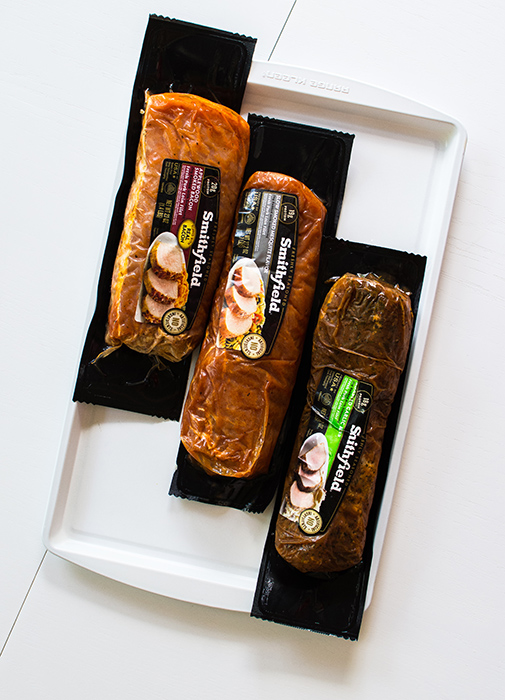 It all started when I noticed the Smithfield pork tenderloins at Market Street. These were not the average plain pork tenderloins. I noticed they were pre-marinated and there were several options. Applewood Smoked Bacon! Smoked Mesquite! Roasted Garlic and Herb!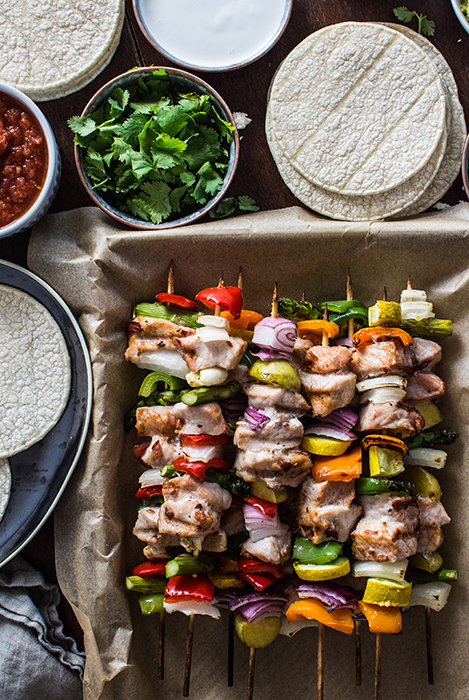 Hooooray!
With Smithfield by my side, I know I can easily provide multiple options of deliciously marinated pork for my dinner guests.
The variety of marinades are great which means everyone will be happy with the selection of the protein. Plus with a trusted friend like Smithfield I don't have to worry about the outcome. I know the pork is going to be perfect.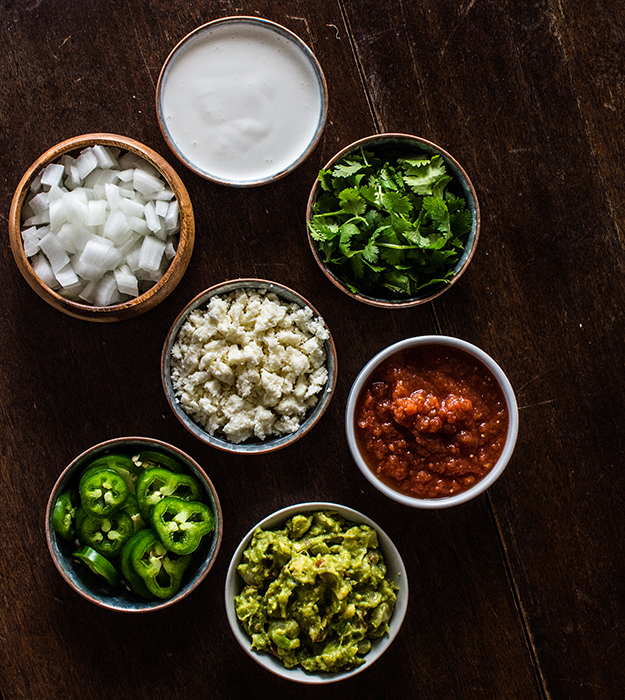 To make the grilling experience a little bit unique I opted to not just grill the pork tenderloin but to cube the tenderloin and place it on skewers with alternating vegetables. The vegetables on the kebabs will vary—red onion, asparagus and garlic or bell pepper, potato, and white onion, just to name a few combinations.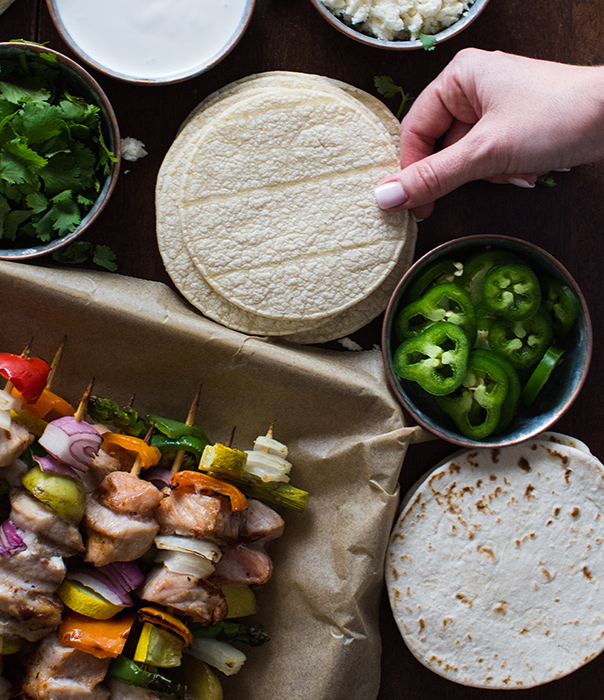 This taco bar will include not only a variety of Smithfield marinated pork but also a variety of veggies. Guest can grab the skewers that have their favorite pork flavor and vegetable combination. There will also be corn tortillas, flour tortillas, salsa, guacamole, fresh onions, fresh cilantro, queso fresca and Mexican crema to finish off the tacos.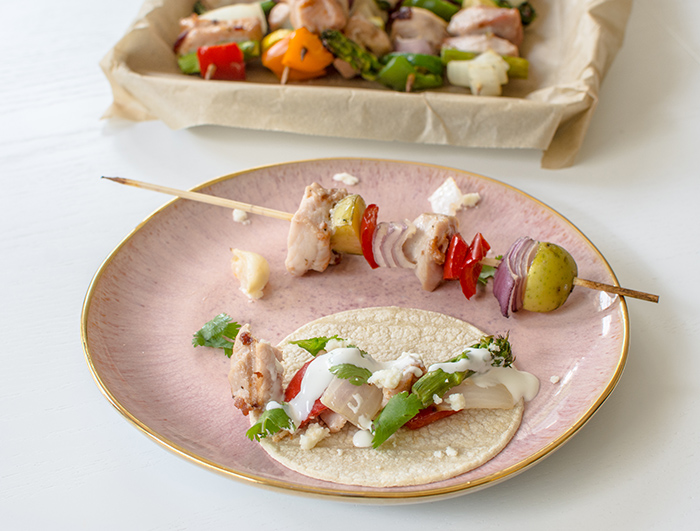 Grilling with Smithfield and Market Street by my side makes for a happy and a much anticipated meal. Removing one of the most involved elements, creating several different marinades, allows me to be a more involved with the different vegetables and toppings for the tacos. Ultimately my dinner guests will feel welcomed, loved, happy and…well-fed.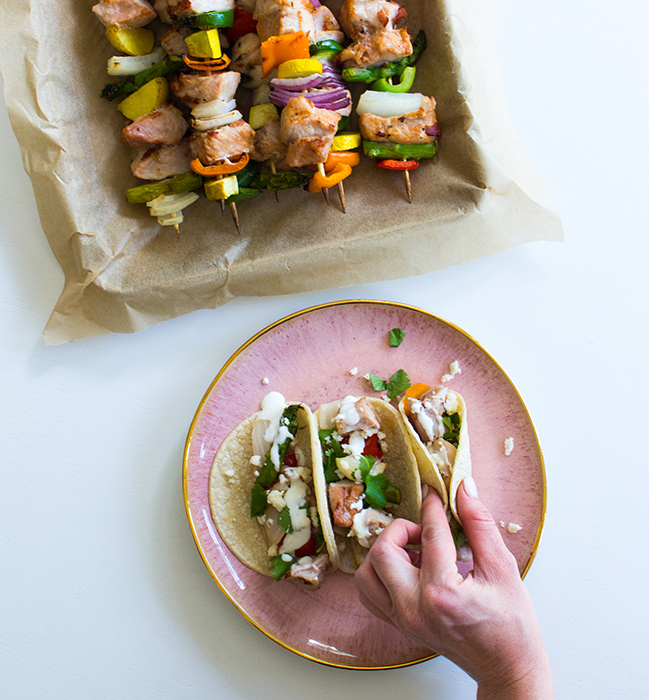 What a great find! Market Street and Smithfield are the perfect partners for this grilling season. Delicious fresh pork combined with quality fresh produce-- it makes my dinner-hosting grill-loving heart extremely happy. I know it will do the same for you.
Save big on the star of the show and download your digital coupon here for $3 off Smithfield Fresh Pork.
Just search "Smithfield."
Expires 7/10/18
---
Grilled Pork Taco Bar
Serves 4-8
Author note: Smithfield offers a variety of marinated pork cuts and flavors that work wonderfully for this recipe. I prefer to choose 2-3 different marinated pork tenderloins to provide a variety of flavors for this meal. The marinated pork options are: roasted garlic and herb, slow smoked mesquite, applewood bacon and sweet teriyaki. Remember, the amount of vegetables used is dependent upon how many people you plan to serve and how many kebabs you plan to make. I've listed the vegetables that I like to use in ingredient list below. Have fun with the toppings for the tacos too! The more options there are, the more taco varieties that can be created.
Smithfield Marinated Pork Loin Filet or Tenderloin, cut into bite-sized pieces
yellow onion, cut into bite-sized pieces
red onion, cut into bite-sized pieces
asparagus, tough ends removed and remaining pieces quartered
yellow squash, cut into bite-sized pieces
bell peppers, seeded and cut into large chunks
small golden potatoes, halved or quartered
garlic cloves, peeled
flour tortillas
corn tortillas
salsa, for topping
guacamole, for topping
queso fresca, for topping
Mexican crema, for topping
yellow onions, diced, for topping
chopped fresh cilantro, for topping
1) Heat the grill to 350-400 degrees.
2) Assemble the kebabs. I prefer four pieces of meat per kebab with two to three veggie combinations. For example: onion, asparagus, pork, bell pepper.
3) Place the kebabs on the grill. Cook for 6-7 minutes per side, or until the pork reaches 140 degrees.
4) Remove the kebabs and place on a rimmed baking sheet. Cover with foil and let rest for 10 minutes.
5) Heat up the tortillas in a skillet, microwave or oven.
6) Serve the kebabs with the tortillas and an assortment of toppings.
Category: What's Cooking