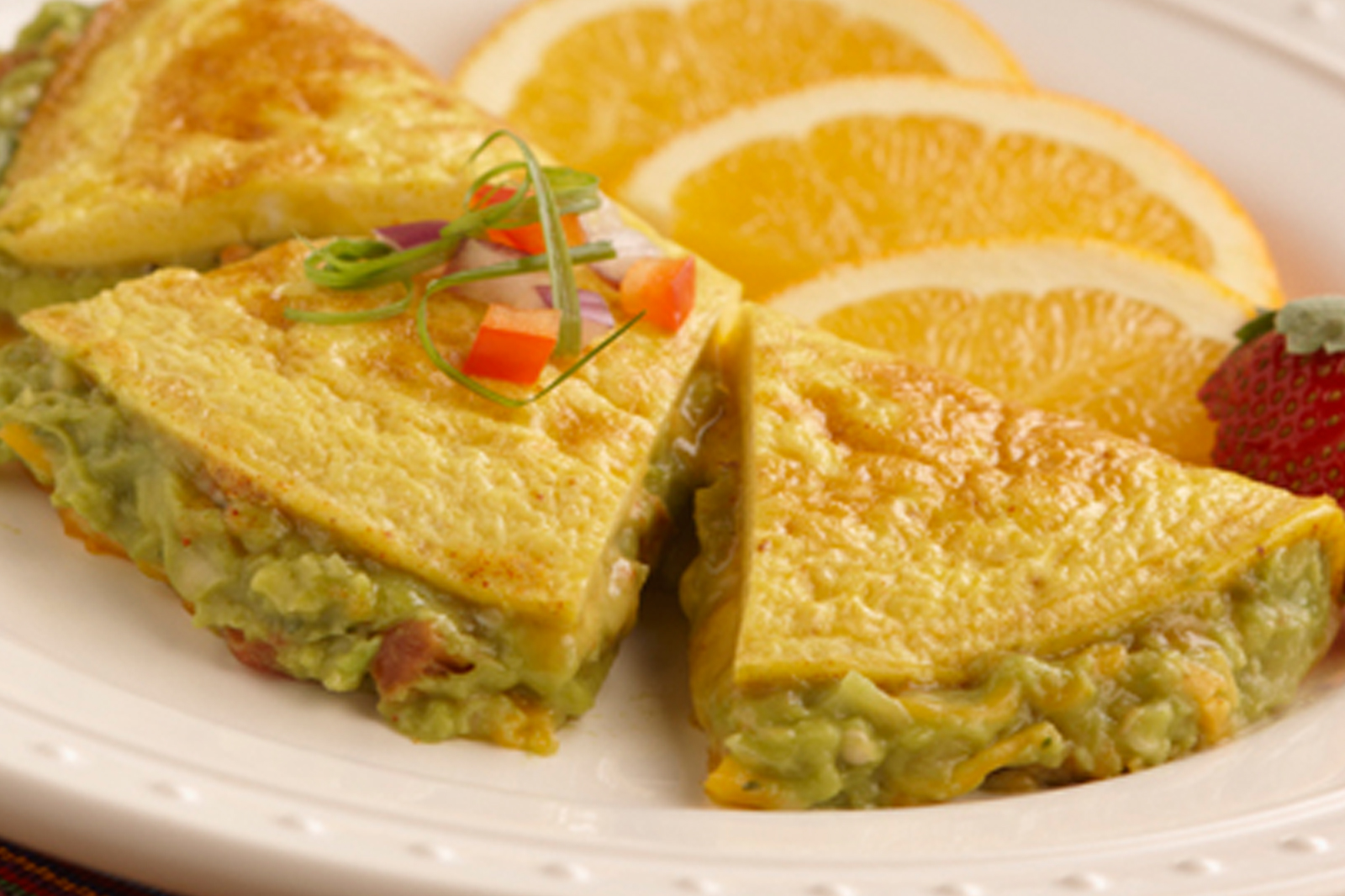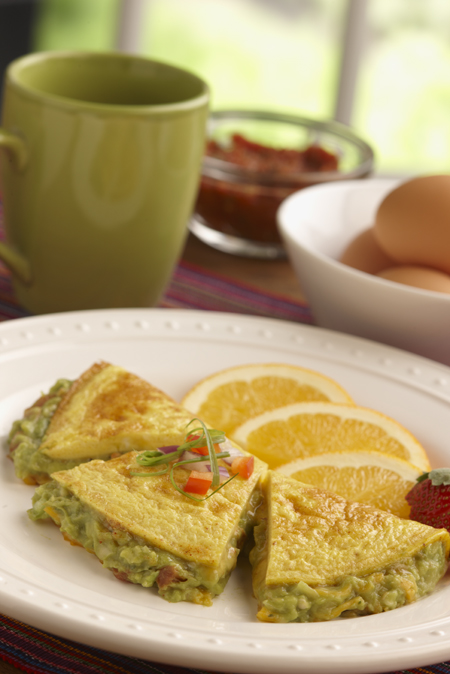 In continuation of Family Meals month AND National Breakfast month we offer Breakfast for Dinner! There's nothing faster, more affordable or delicious as eating breakfast for dinner. Here's a speedy dinner just for your family this week.


Omelet Quesadilla
Ingredients
3 Eggs
1/4 tsp. Chili Powder
2 Tbsp. Whole Milk
1 tsp. Canola Oil
1/2 cup Shredded 3 Cheese Blend
1/4 cup WHOLLY GUACAMOLE dip Pico Style
Instructions
Heat a medium sized skillet over medium-low heat.
Add the oil to the skillet and allow to warm up for 3-4 minutes.
Whisk together the chili powder, eggs and milk to make a uniform batter.
Add the batter to the skillet and cover with a lid for 3 minutes.
Add half of the cheese blend to half of the omelet and cover for 1 minute so cheese can start to melt. Keep the heat low to avoid excessive browning or burning of the eggs.
Add the WHOLLY GUACAMOLE dip Pico Style then cover with the rest of the cheese before folding over the omelet. Be careful and don't break it!
Thanks to
Wholly Guacamole
for the recipe and picture.
Category: What's Cooking