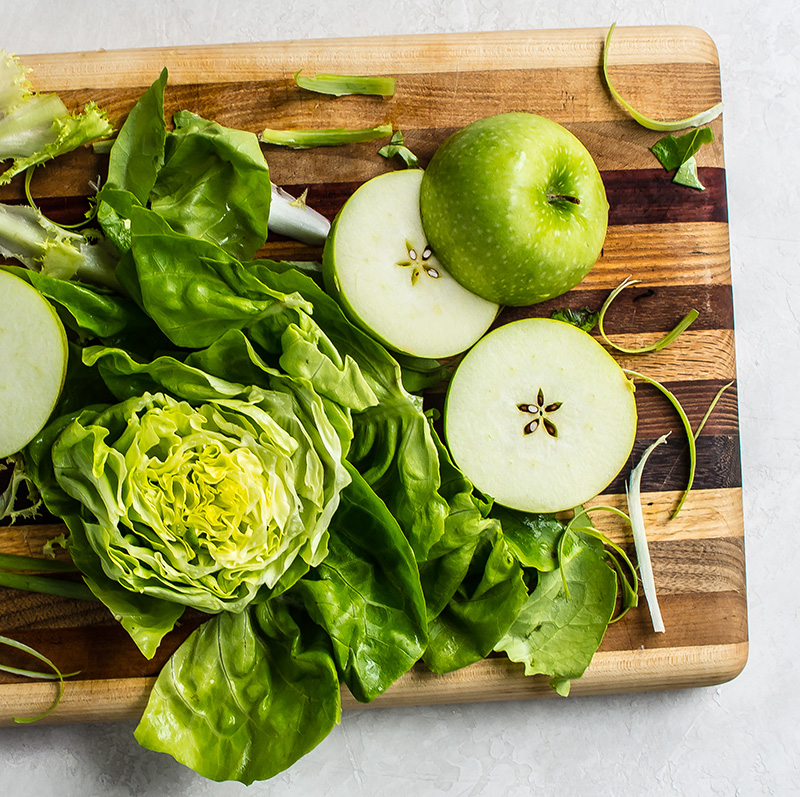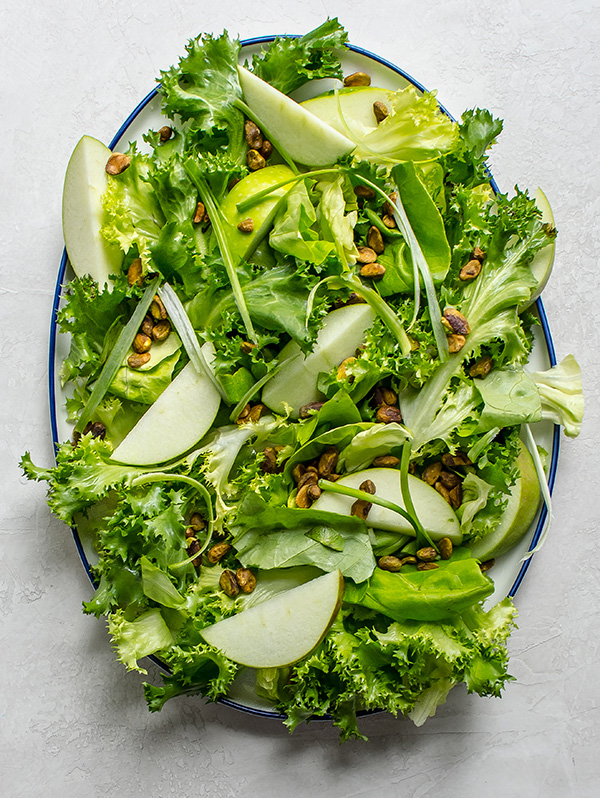 ---
Post and images by guest blogger, Rebecca White, of A Pleasant Little Kitchen.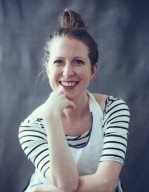 Visit her full blog or find out more about her here.
---
Something bright green and friendly caught my eye the other day at Market Street and I couldn't stop thinking about it. The brilliant color and most interestingly, the leaves of this lettuce stayed with me.
My go-to salad lettuce has been butter lettuce for the past year and a half, but after a few shopping jaunts to pick up butter lettuce, my eye kept wandering over to the endive (frisée). I felt like it was time to branch out.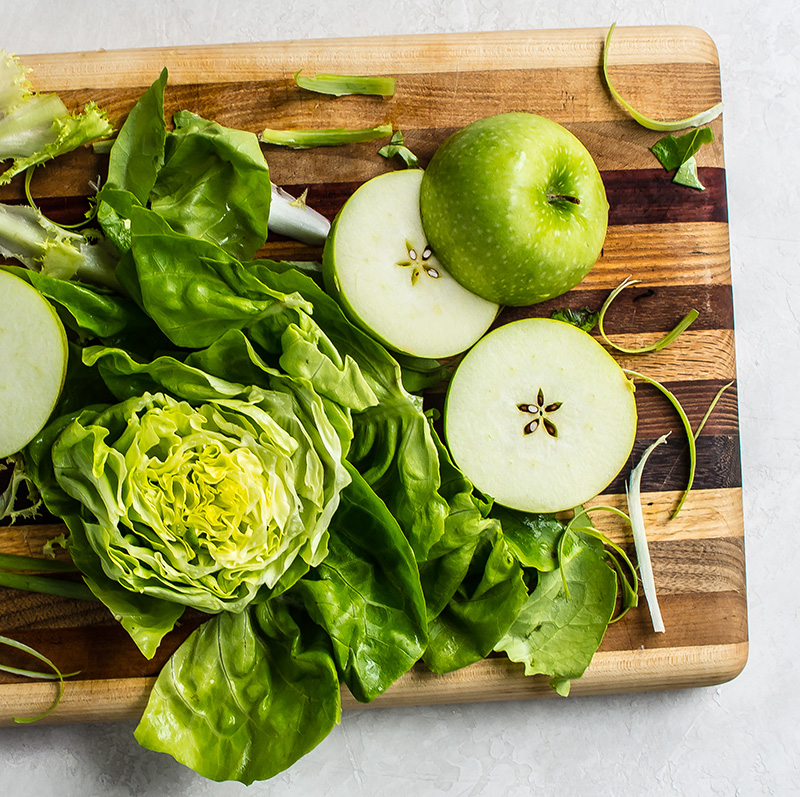 Radiant, green and cheery, this lettuce is a show stopper. It's a part of the chicory family and exudes a delicious flavor—sweet yet slightly bitter.
This newly found lettuce needed to be on my plate in the form of a salad with all things green. I decided to partner this curly endive with a few other green friends: butter lettuce, green apples and green onions.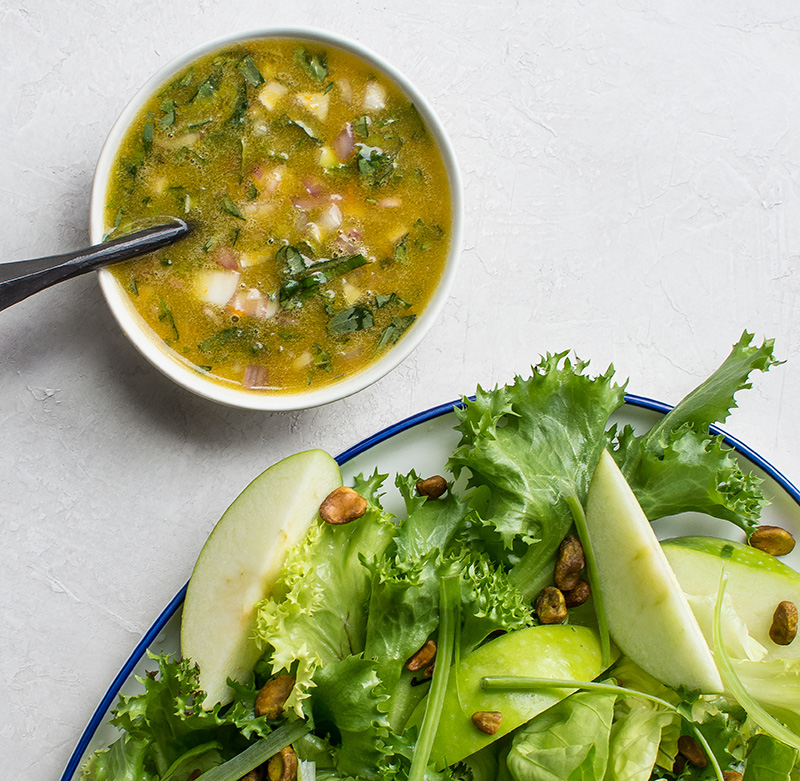 This green party needs to be dressed with something homemade and a little sweet to balance out the bitter lettuce: Orange Herbed Vinaigrette.
Since it is winter and Market Street is bringing in the finest citrus to our homes, I needed to use the beautiful orange globes that also call my name. This orange-based dressing embraces the season and also incorporates earthy pops of year-round herbal freshness.
Branch out this holiday season and skip the bagged salads. Select heads of greens, bundles of herbs and sweet fruit. This homemade side dish is the perfect salad to sit with those traditional holiday meals of lamb, turkey or brisket.
---
Endive and Butter Lettuce Green Apple Salad
1 head endive leaves, core removed and leaves rough chopped
1 head butter lettuce, core removed and leaves rough chopped
10 green onions, white ends removed and green parts cut into thin strips
2 green apples, diced
roasted pistachios, chopped
Orange Herbed Vinaigrette, see recipe below
1) In a large serving bowl place the green onions, green apples and roasted pistachios. Mix well.
2) Add the endive and butter lettuce to the bowl. Place in the fridge. Toss with Orange Herbed Vinaigrette (to taste) before serving. Top with pistachios.
For the Orange Basil Shallot Vinaigrette
1 tablespoon fresh mint, chopped
1 tablespoon fresh tarragon, chopped
2 tablespoons fresh basil leaves, chopped
2 shallots, rough chopped
1/2 tsp kosher salt
3 tablespoons sherry vinegar
zest of 1 orange
6 tablespoons fresh orange juice
4 tablespoons extra-virgin olive oil
1) Place all ingredients into a medium container that has a lid (ball jars worked great!). Shake until incorporated. Store in the fridge and serve chilled.
Category: What's Cooking