Cherry Chocolate French Toast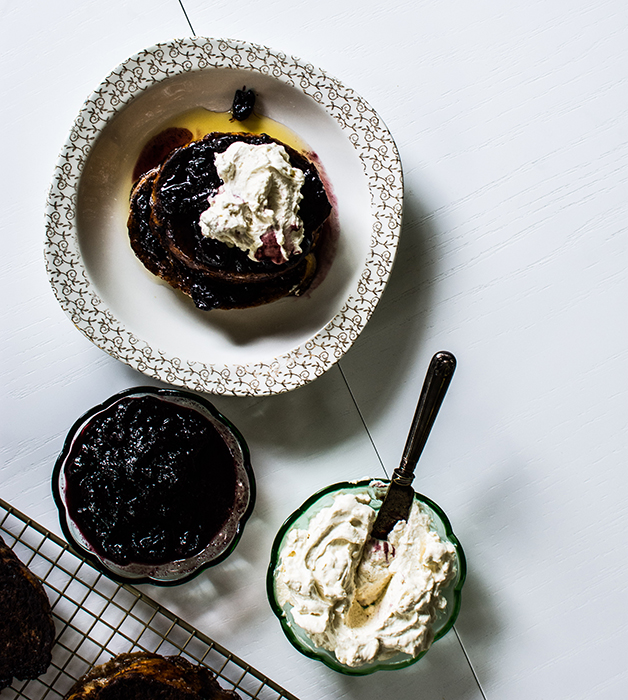 ---
Post and images by guest blogger, Rebecca White, of A Pleasant Little Kitchen.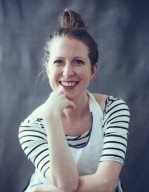 Visit her full blog or find out more about her here.
---
Morning glories—those small parts at the beginning of the day where joy and cheer reside.
Admittedly, morning is not the best time of the day for me. I'm groggy and slow to wake. However, I find myself surrounded by three morning glories (four if you count the dog) almost daily which makes daybreak that much better for me.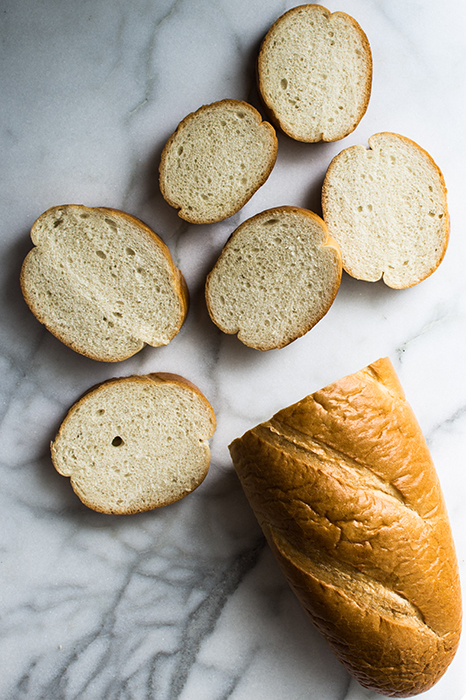 Breakfast is the sunshine to their already happy start. It's a meal that I have had to grow into. A cup of coffee with steamed milk is all I crave. They, on the other hand, will shovel as much food as possible into their systems to get their day rolling.
I have grown into the role of morning cook in my (almost) eight years of motherhood. It started off with early morning feedings that evolved into 7:30 am bottle rituals that grew into pureed baby foods and then solid foods.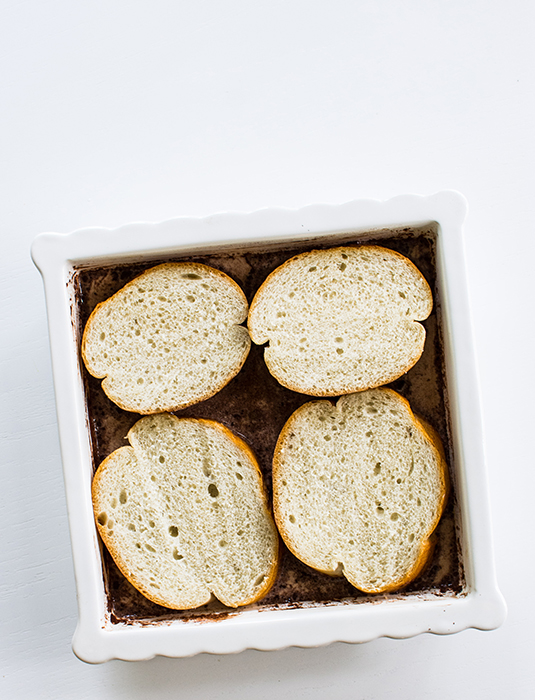 Morning by morning I've nourished them to get their day started and I've come to love the mornings and their excitement for breakfast.
This isn't the typical Mother's Day post where I encourage others to make all the mothers a beautiful spread of food to showcase the love you have for the women in your life.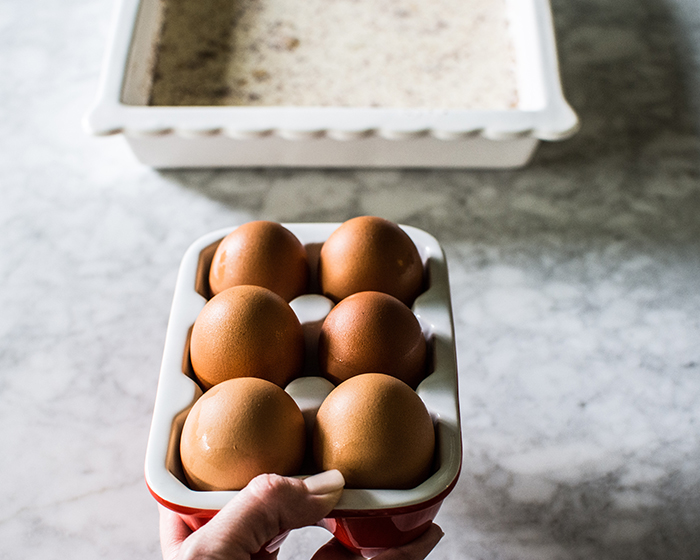 Today, I want to showcase what women do, day-in and day-out for the ones they love. They feed them…
Physically
Spiritually
Emotionally
Mentally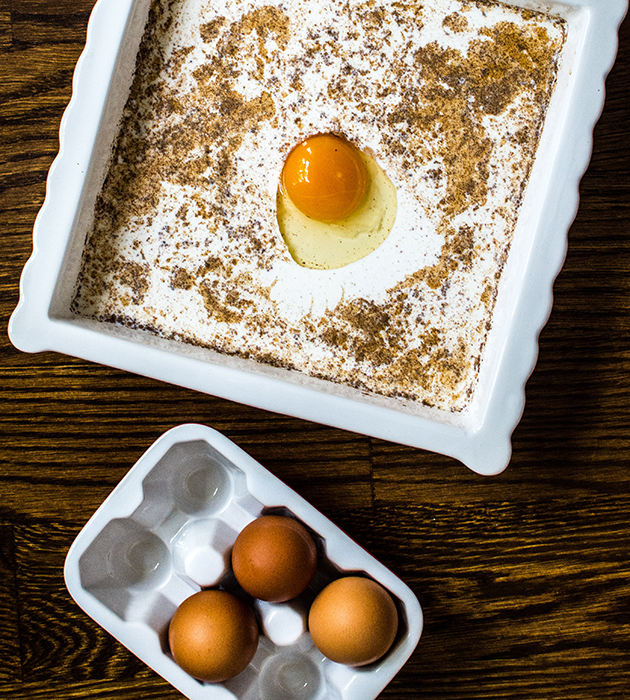 A mother's job is done in love every day. It comes in the form of embraces, words, chores, errands, silence—there are too many words to choose from that describe the doings of a mom. These actions feed the lives around them and that's what makes mothers feeders.
My mother embodied motherhood. She loved, played and worked hard for her daughters. Her devotion to us never faltered.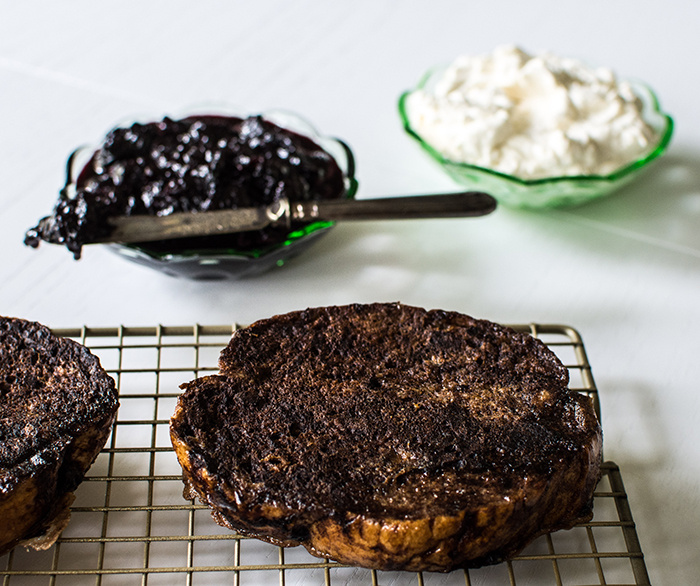 Cooking was a chore for this lovely woman, but there were a few meals she would get excited to make. One being breakfast for her three morning glories.
French toast was one of her specialties. I would remember her cracking the eggs and scrambling them up with a fork. She would always add ground cinnamon to the mixture and a touch of sugar. The bread would be dipped into the mixture and coated on both sides, then browned to golden perfection.
We would smother the toast with syrup and smile, sticky faces and all.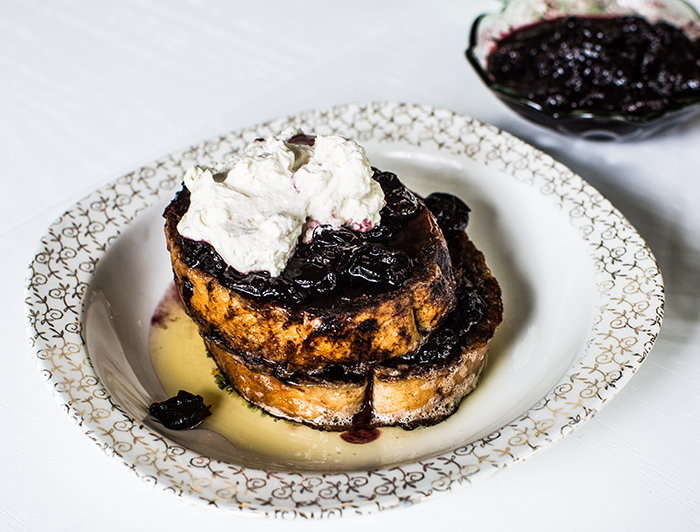 I see this same excitement with my children when I make them French toast. Every time I make this breakfast I think of my mom and the way she beautifully and lovingly fed her little family. This Mother's Day I want to embrace the role given to me seven and a half years ago. I want to feed the ones I love.
Strolling through Market Street, a job many of us feeders do weekly (or bi-weekly even), it is difficult not to get excited for Mother's Day. The display of Mother's Day gifts and floral bouquets is inspiring as are the fresh produce and baked breads.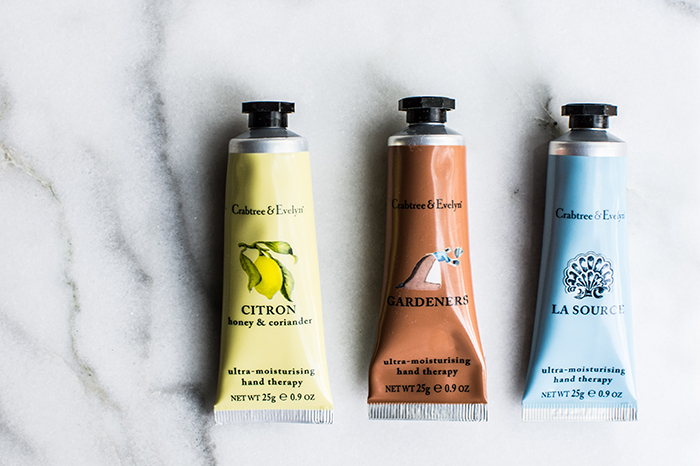 The newly arrived cherries beckoned me to whip up a cherry jam that reminds me of my grandmother and the fresh baked bread from the bakery reminded me of my mother's French toast.
This Mother's Day I want to honor the woman who poured so much into me with a meal she cooked on several occasions.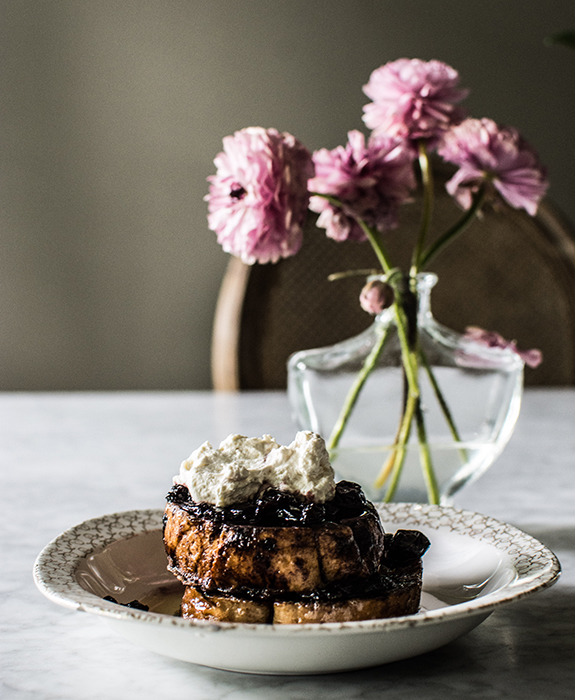 I grabbed the cherries, bread, eggs and half and half. I couldn't resist the beautiful flowers from the floral department. These flowers will grace the table that I plan to serve my morning glories French toast on this upcoming Mother's Day. No breakfast in bed for me today, I want to feed my people and tell them a story about a woman who loved so incredibly well.
This post is dedicated to my mother, Nancy Jo Johnson.
July 1st 1954-April 16th 2018
---
Cherry Chocolate French Toast
8-10 thick slices of French bread
4 large eggs
1 cup half and half
1/4 teaspoon kosher salt
1/4 teaspoon ground cinnamon
1 tablespoon cocoa powder
unsalted butter
maple syrup for topping
cherry jam for topping, recipe below
whipped cream for topping, recipe below
1) Combine the eggs and half and half in a large flat bottomed dish. Whisk until well-mixed. Add the salt, cinnamon and cocoa powder. Continue to whisk until the cinnamon and cocoa powder are thoroughly incorporated. Be sure to break up any pockets of cinnamon and cocoa powder.
2) Heat a large skillet over medium heat. Add 1 1/2 tablespoons of butter and melt.
3) Coat four slices of bread on both sides with the egg and half and half mixture. Place the bread into the skillet and cook until golden on both sides. Turn only once or twice to get the best sear on the toast.
4) Set aside and let cool on a cooling rack. Repeat these steps until all the bread is nicely toasted.
5) Serve warm topped with maple syrup, cherry jam and whipped cream.
Cherry Jam
Author note: This recipe is easily halved. If cherries are not in season, frozen cherries also work, but require a bit more simmering time. Serve on your favorite French toast, biscuits, vanilla ice cream or PB&J sandwich.
3 pounds fresh cherries, pitted
pinch of kosher salt
3/4 cups sugar
1 teaspoon vanilla extract
1 cinnamon stick
1) In a large saucepan, combine all ingredients. Stir and cover. Cook over medium-low heat for 20 minutes. Stir occasionally.
2) Remove the lid, stir the mixture and increase the heat to medium or medium-high. Cook for 35-45 minutes (the cherries should maintain a steady boil). Stir frequently to prevent burning. When the mixture is reduced, thickened and coats the back of a spoon it is finished cooking.
3) Remove from the heat and cool to room temperature. Store in the fridge.

Whipped Cream
1 cup cream
1/2 cup crème fraiche
3 teaspoons sugar
2 teaspoons vanilla extract
1) Place a stainless steel bowl (or the preferred mixing bowl) in the fridge and let chill for 15 minutes.
2) Once the bowl is chilled, remove it from the fridge and place all ingredients in the bowl.
3) With a whipping attachment, whip the cream mixture on medium until peaks form.
4) Place in an airtight container and keep in the fridge until ready to use.
Category: What's Cooking