Cherry and Brie Honey Puff Pastry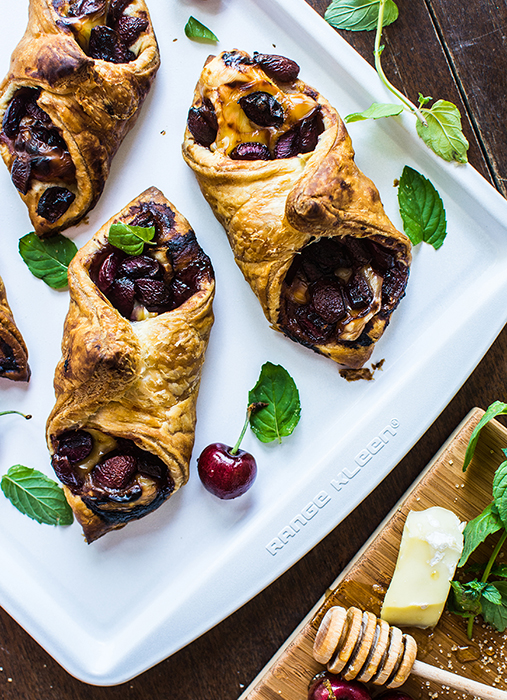 ---
Post and images by guest blogger, Rebecca White, of A Pleasant Little Kitchen.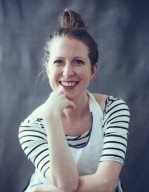 Visit her full blog or find out more about her here.
---
When I think of fancy cheese, I can't help but think on brie. Images of Paris, the Seine River, a baguette and bottle of champagne quickly evolve in my imagination. Of course brie would be a part of this food fantasy and perhaps Ina Garten as well.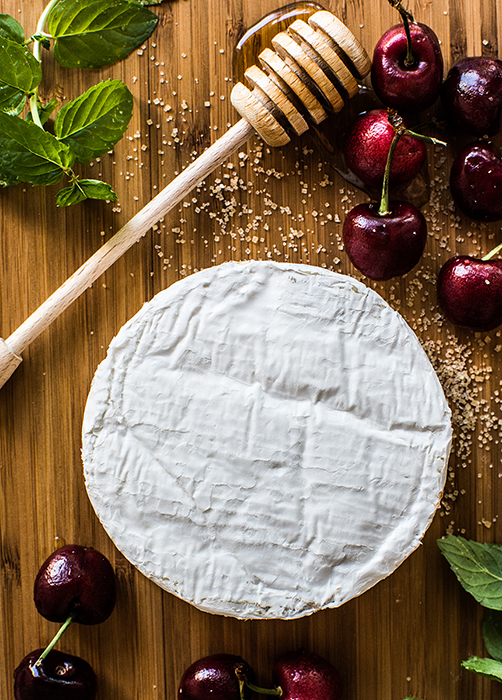 While Parisian cheese stores may not be readily accessible, Market Street is and their selection of soft cheeses are extensive and delicious.
Brie, while a fantastic soft cheese, typically needs a vessel of delivery. While a French baguette would be a natural choice, I would like to offer up another suggestion. Puff pastry.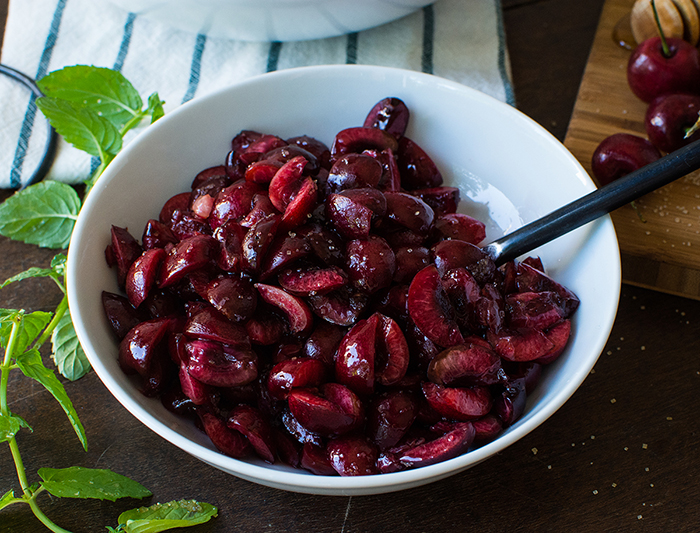 I hope you see where I'm taking this brie and puff pastry combination—into the oven. But first, it's missing another component that notches up the flavor profile. Cherries.
Beautiful, fresh, and screaming red—it boasts of summer and tartness. It's not surprising that the phrase "a bowl full of cherries" is accepted as "cheerful" because cherries are a darn right delight.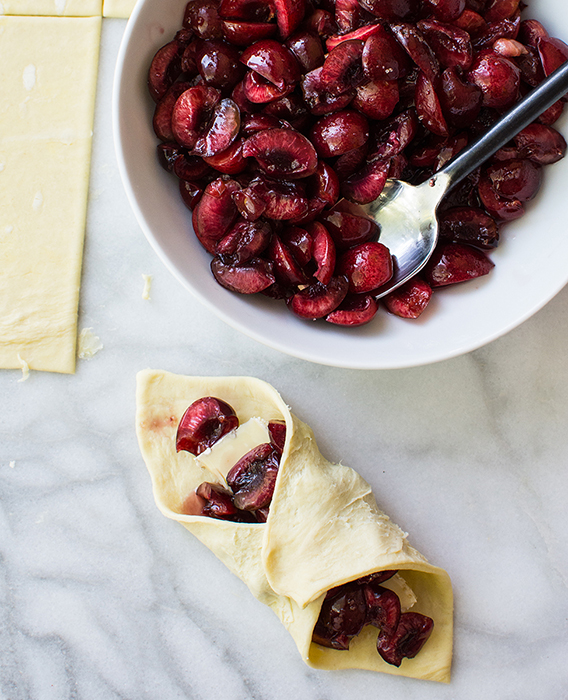 What about "a puff pastry full of baked brie and sugared honey cherries." May not roll off the tongue like a bowl full of cherries, buuuuuut it definitely hits the craving bullseye.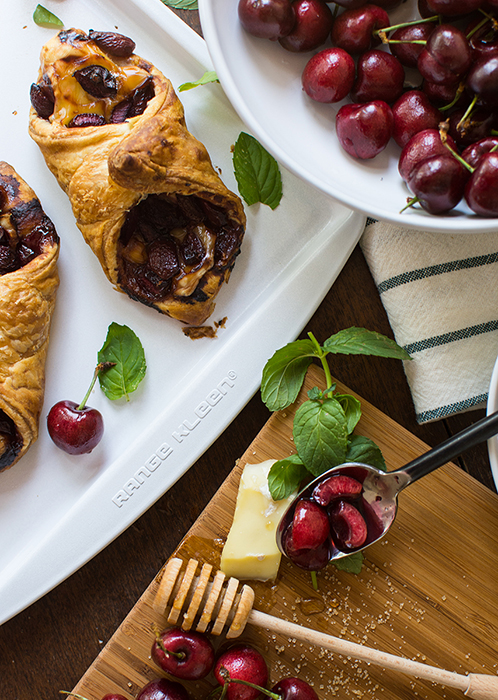 Cherry season is in full swing at Market Street, and lucky for you, the soft cheeses are easily accessible from the cherries. I mean, I can literally SEE the brie from the cherries at my local Market Street. So, basically, it's a match made in cheese and bread heaven.
---
Cherry and Brie Honey Puff Pastry
Servings vary
2 1/2 cups cherries
1/4 teaspoon kosher salt
3 tablespoons sugar and more for topping
3 tablespoons honey and more for topping
zest of 1 lemon
juice of 1/2 lemon
1 wheel of brie cheese
2 sheets puff pastry
egg wash
canola spray
1) Heat the oven to 400 degrees.
2) Remove the cherry stems. Pit and quarter the cherries. Place in a bowl.
3) Add the salt, sugar, honey, lemon zest and lemon juice to the cherries. Stir well.
4) Spray a rimmed baking sheet (or two baking sheets) with canola oil.
5) Lay the puff pastry onto a floured surface (do not roll out the puff pastry) and cut into four equal squares. Place the squares onto the baking sheet, arranged in a diamond.
6) Add two slices of brie cheese (lengthwise) in the middle of the puff pastry. Spoon a generous amount of cherry filling over the top of the cheese, from one end of the diamond point to the other. Top with a sprinkling of sugar and honey.
7) Take the other two ends of the puff pastry and fold them towards the middle. Secure the ends tightly by pressing one dough end over the other. Continue this process until all eight pieces of dough are filled.
8) Lightly brush each side of dough with egg wash. Sprinkle more sugar onto the tops of the dough. Place in the fridge and let cool for 15 minutes.
9) Remove the sheet pans from the fridge and place into the oven. Bake for 35-40 minutes, or until the pastry is golden brown.
10) Remove the sheet pan from the oven. Let cool for 2 minutes. Drizzle additional honey on top of the pastries. Remove the pastries from the pan and place onto a cooling rack. Serve warm or at room temperature.
Category: What's Cooking