Cabbage and Onion Couscous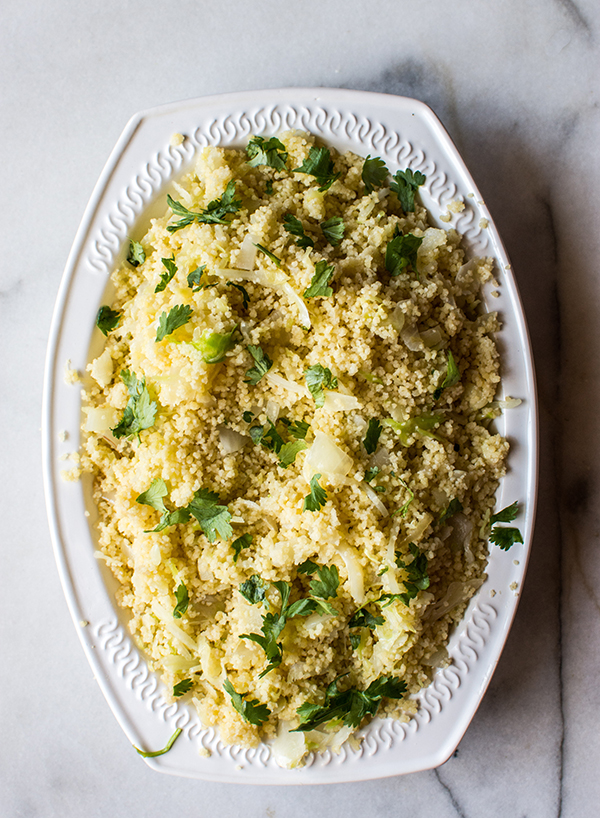 ---
Post and images by guest blogger, Rebecca White, of A Pleasant Little Kitchen.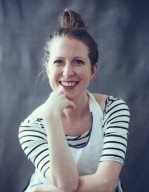 Visit her full blog or find out more about her here.
---
What recipe takes 15 minutes to make, is relatively hands-free and only requires one ingredient to chop?
This one—Cabbage and Onion Couscous Salad
Did I catch your attention?
Excellent.
Whether it's for a weeknight dinner or a special weekend meal (i.e. Easter), this couscous salad hits the mark for several reasons.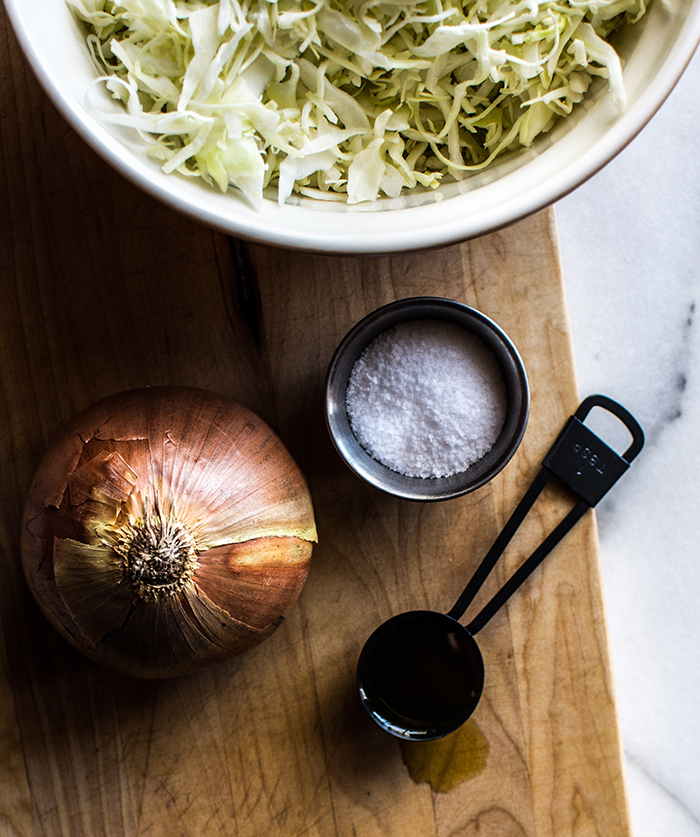 1—It's easy to make (but you already know this).
2—It can be served warmed or at room temperature.
3—It has an unexpected pop of texture and flavor.
4—It is easily doubled to feed a crowd.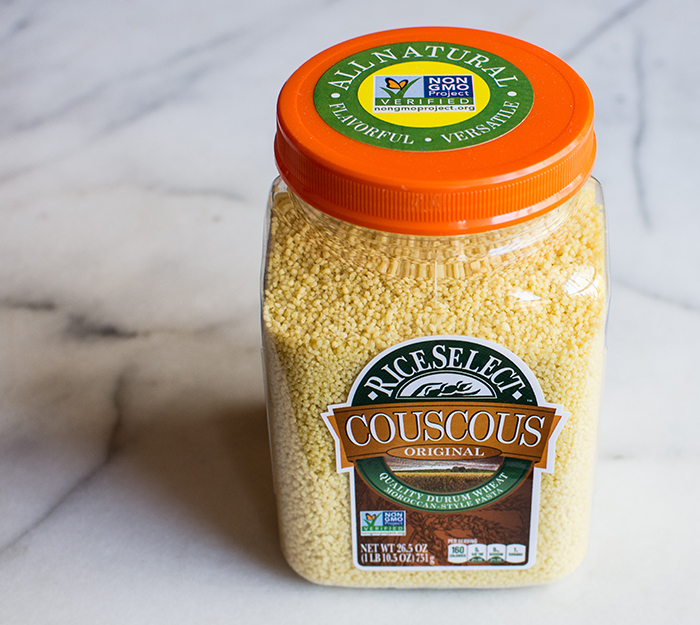 I love this salad because all I need to grab at Market Street is one onion, a bag of shredded cabbage, beef bouillon cubes and couscous. That's only 4 items, the remaining ingredients I always have readily available in my kitchen (kosher salt, olive oil, vinegar and water).
What's even better is that while the couscous cooks, the cabbage does too. The two main components are finished at the same time. I LOVE it when this happens. It's like these two ingredients were meant to be together. And did I mention it's easy to make. You only have to chop 1 cup of onions, and halleluiah, the cabbage has already been shredded!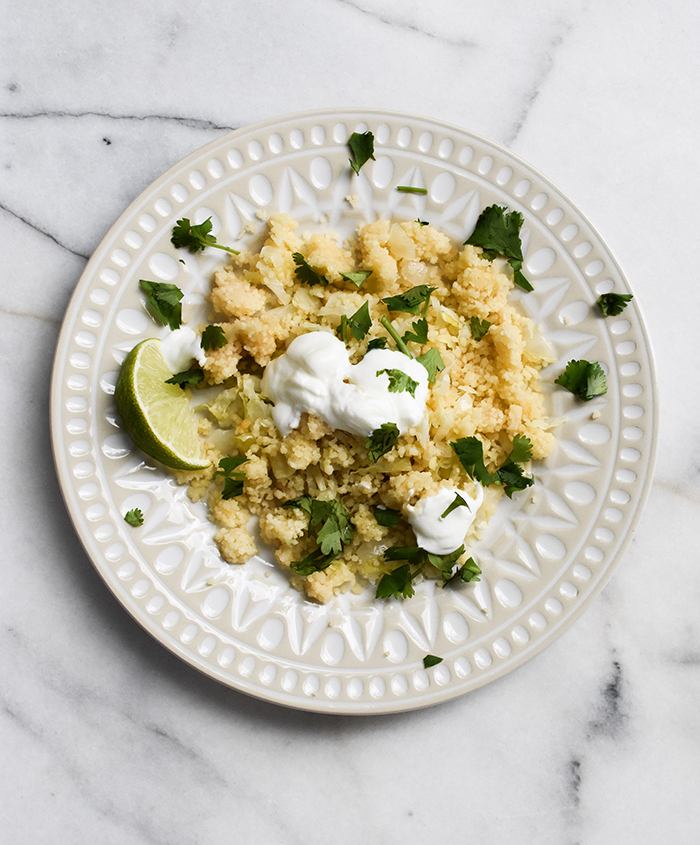 What's also nice is that this salad is perfect for a holiday get-together. The salad can be thrown together and set aside to be eaten when all guests arrived. It doesn't have to be warm, but it is easy enough to toss together when guests are there if you prefer to eat it warm.
My favorite parts of this salad are the crunch of the cabbage, the saltiness of the beef bouillon and the tang of red wine vinegar. It is crunchy, salty and sour. What's also a bit unexpected with this salad is the optional toppings: Greek yogurt and fresh cilantro. Please don't skip this part, it truly is the cherry on top of this dish.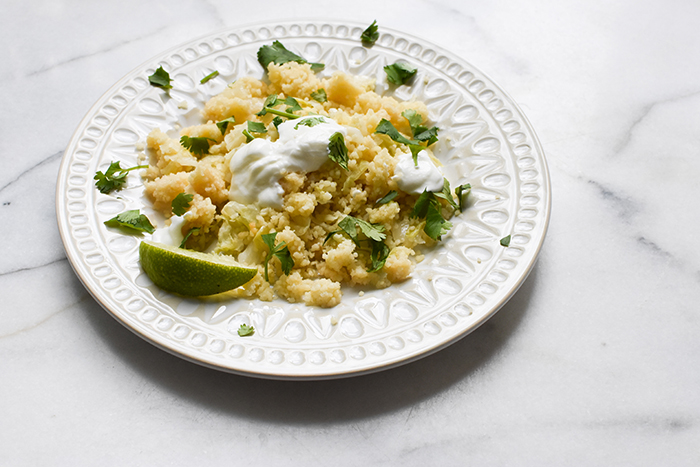 This recipe really feeds 4-5, but if your table will be expecting more do not fear. I've doubled this recipe and have even tripled it. The components are basic enough that increasing the amounts doesn't affect cook time, which is important when it comes to feeding a crowd
This is one of my absolute favorite recipes to make. It is flavorful, simple to make but it doesn't fall short in tastiness. Cabbage and Onion Couscous Salad is a solid recipe and one of my favorites. You'll find yourself going back to Market Street time and time again to make sure your pantry is stocked and ready to make this tasty side.
Cabbage and Onion Couscous Salad
Author note: If you're looking for a side dish that requires about 15 minutes of cook time, this is the recipe for you. Use pre-shredded cabbage to cut back on prep time. This recipe is easily doubled.
2 cups shredded cabbage
½ onion chopped
¼ teaspoon kosher salt
1 cup couscous
1 beef bouillon cube
2 tablespoon red wine vinegar
1 tablespoon extra-virgin olive oil (and more for the couscous)
Greek yogurt
chopped cilantro
1) Heat the extra-virgin olive oil in a saute pan over medium heat. Add the onions and cook for about 5 minutes, or until barely softened. Next, add the cabbage and kosher salt, turn to coat well with the oil. Cook the cabbage for about 5 to 8 minutes or until softened (but still maintains a slight crunch).
2) Meanwhile, cook the couscous according to the packages instructions. However, use the bouillon cube to flavor the water used to cook the couscous.
3) Once the couscous is cooked, add the red wine vinegar and a splash of extra-virgin olive oil, stir well. Next, add the cabbage and onion to the couscous. Salt to taste and serve with a side of Greek yogurt topped with chopped cilantro.
Category: What's Cooking