BLOG: Braised Onions
---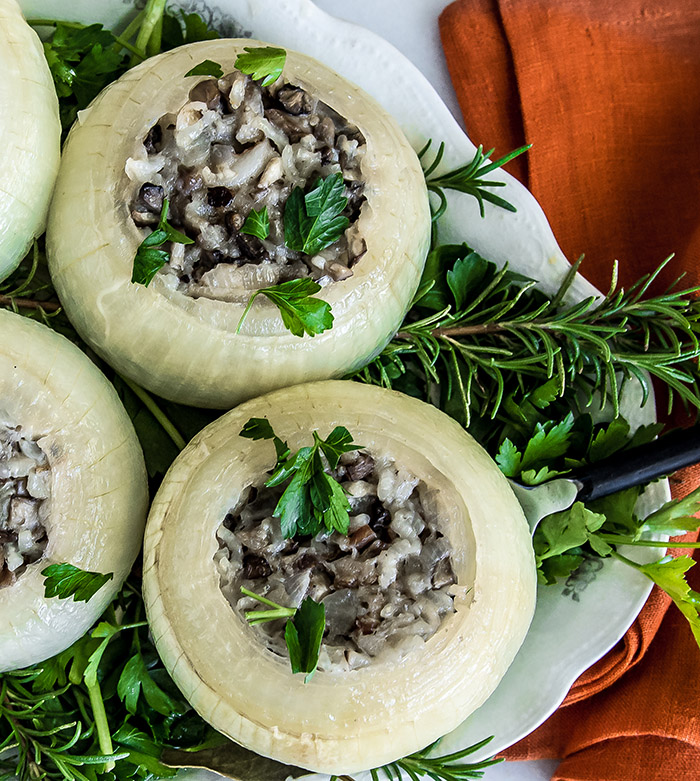 ---
Post and images by guest blogger, Rebecca White, of A Pleasant Little Kitchen.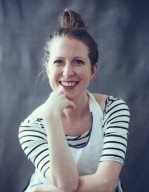 Visit her full blog or find out more about her here.
---
Nature provides some of the best vessels to cook with and I want to encourage you to try it out. Pumpkins, peppers, tomatoes and onions—I find joy in stuffing them all with savory goodness and then cooking until well softened and full of flavor.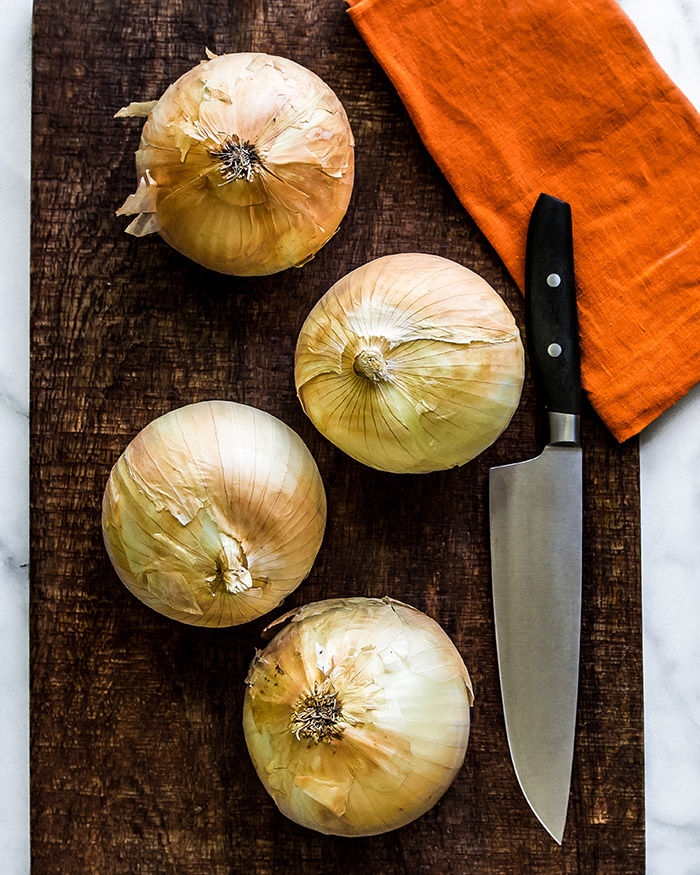 Recently I have began to hollow out and stuff onions with mushrooms, bacon and rice. Then, these orbs are braised in an herb-infused chicken stock. While this delicacy slowly cooks in the oven, the house warms and the scent wafts through the house.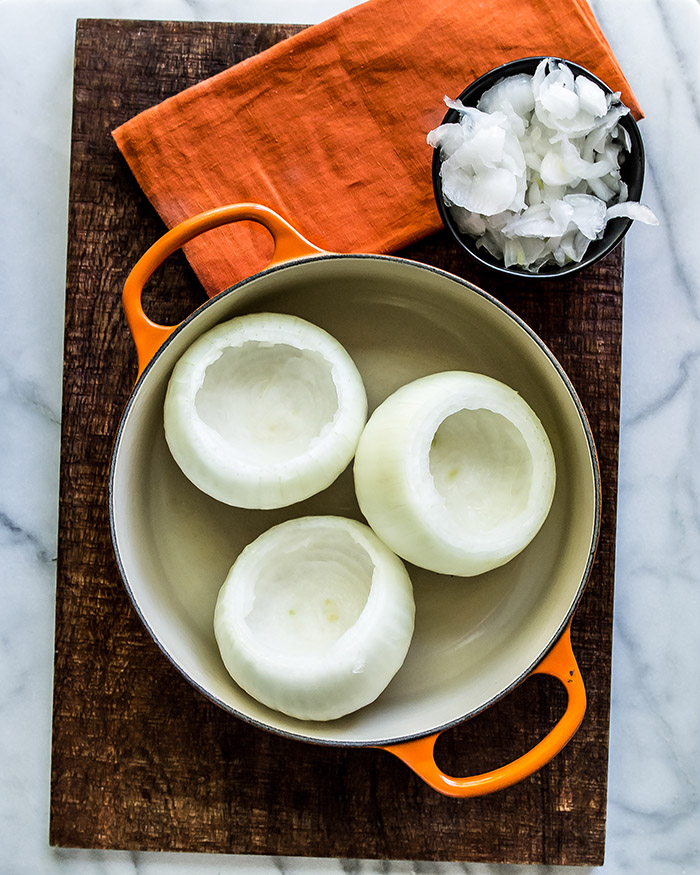 It's food bliss.
Even now, I'm longing to make this recipe over and over again—especially for Thanksgiving. Braised Stuff Onions is an aromatic, comforting and beautiful dish that needs to be part of your holiday spread. Besides the deliciousness of this recipe, there are a few other reasons to put it on your festive menu.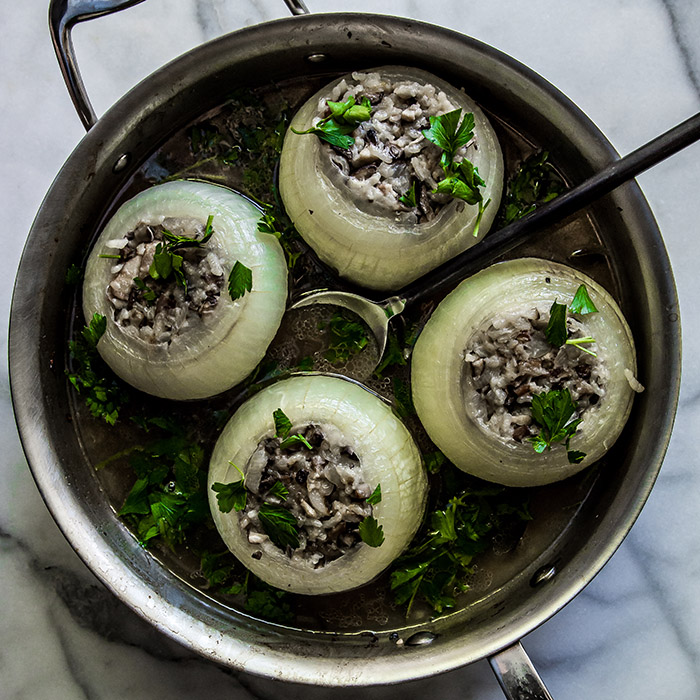 Make-Ahead: The onions can be stuffed with the filling up to six hours before cook time.
Easy to Reheat: Once cooked, the onions can be stored in the fridge and then gently reheated in the oven to serve again.
Market Street and KitchenAid: The onions fit beautifully in the KitchenAid 11-inch fry pan that Market Street is offering through its Rewards Program. With 180 e-stickers this fabulous pan can become a part of your kitchen!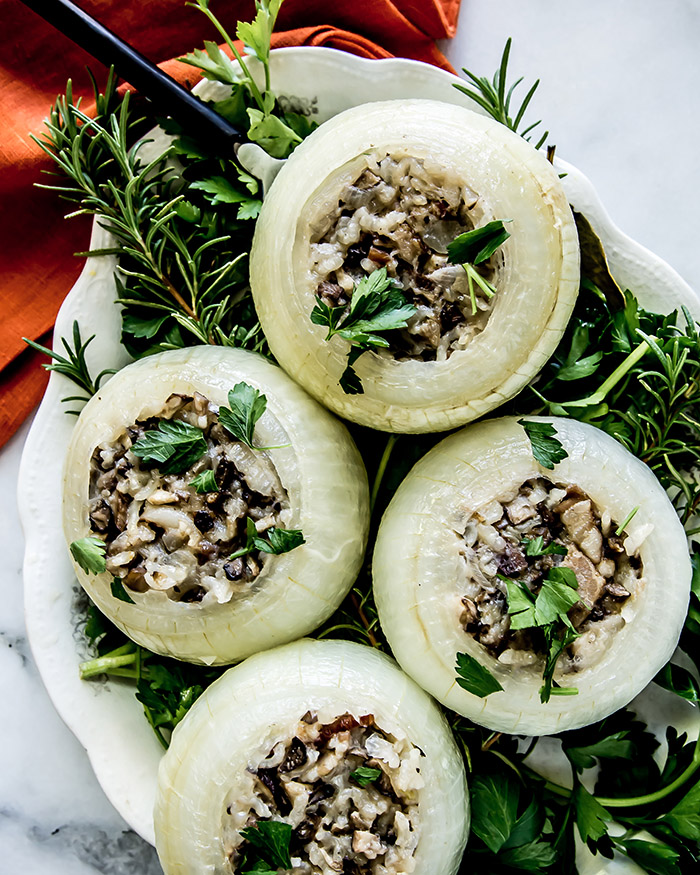 Thanksgiving needs Braised Stuffed Onions. You need Braised Stuffed Onions. It will brighten up the holiday as unique and classic dish—one that will probably be made with each passing year.
Happy Thanksgiving and enjoy, my friends.
---
Braised Stuffed Onions
Author note: This recipe is an extension of Richard Olney's Braised Onions from his cookbook, Simple French Food. I added rice and a few different herbs to the recipe. This recipe makes enough filling for at least 6 onions.
4-6 sweet onions
3 tablespoons unsalted butter
1 cup bacon, cut into 1/4 inch pieces (lardons)
1 teaspoon kosher salt
8-10 sprigs fresh thyme
8 ounces mushrooms, finely chopped
1/4 cup arborio rice
1/4 cup panko breadcrumbs
1 1/2 cups low sodium chicken stock
2 bay leaves, torn in half
Cut a quarter off of the top of each onions (the bottom side should have the dried roots exposed). Peel the onions. Using a melon baller carefully scoop out the onion leaving a double wall of onion. Set aside.
Finely chop two cups of the removed onion.
Place 2 tablespoons of butter into a medium skillet along with the bacon, 2 cups of chopped onions, salt and 4 branches of thyme. Cook for 15 minutes over medium heat, stirring occasionally.
Add 1 tablespoon of butter to the onion mixture and let melt. Add the mushrooms and rice to the mixture and cook for 5 minutes. Stir occasionally.
Remove from the heat and remove the thyme. Stir in the breadcrumbs and pour into a bowl.
Pour chicken stock into the skillet and add the 4 thyme springs and bay leaves. Place back onto the heat.
With the onion mixture, stuff the onions 3/4 of the way full, lightly packing the filling with a spoon. Place the stuffed onions into the skillet. Bring the stock to a boil and cover.
Place into the oven and let cook for 1 hour, basting the onions 3-4 times during the cooking process. Serve warm.
Category: What's Cooking