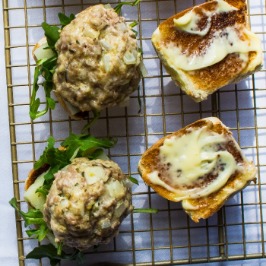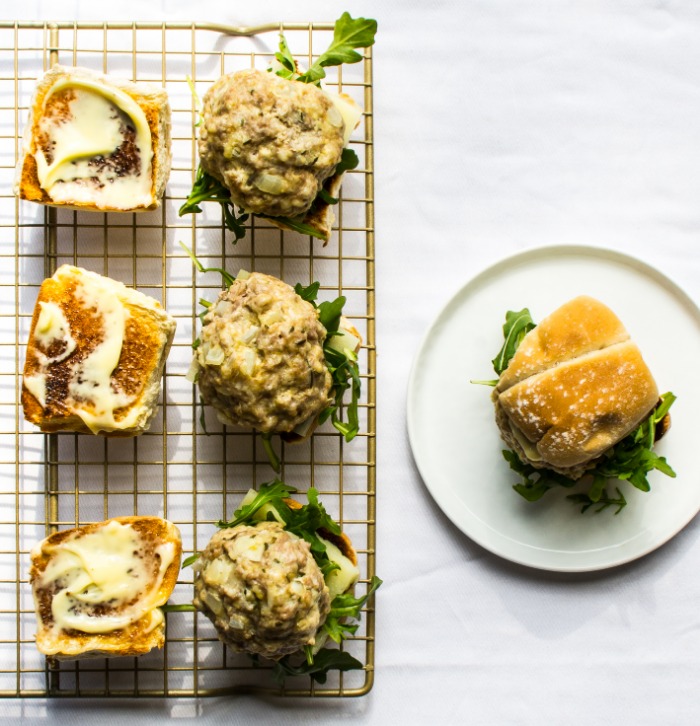 ---
Post and images by guest blogger, Rebecca White, of A Pleasant Little Kitchen.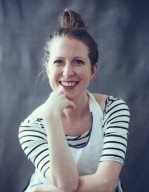 Visit her full blog or find out more about her here.
---
It seems that many of us "pressure" cook every weekday. Wouldn't it make sense to embrace how weeknight cooking feels and use a pressure cooker in the kitchen?

The Instant Pot has taken home cooks by storm these past few years. This quick-fix dinner machine is here to stay. There's a mountain of recipes to try in the Instant Pot, which, as an avid home cook, I find exciting.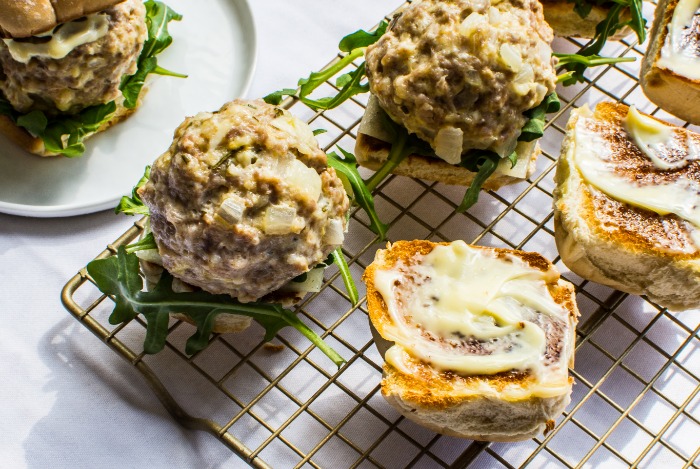 One thing I enjoy making in the Instant Pot are meatballs. These bundles of meat cook in a silicone steamer and are cooked perfectly (side note: because the meatballs cook in a steamer basket, the fat drips away from the meatballs while it cooks). Another benefit to these meatballs is that the cook time is only 9 minutes, so it's one of those quick dinners you'll be making over and over again.
What's not to love?
Well actually, there are a few other reasons to love it!
These bundles of joy can be placed between two freshly baked dinner rolls (from Market Street's bakery) that have been smeared with a generous dollop of Sir Kensington's mayonnaise (also from Market Street) and topped with slice of manchego cheese (you guessed it, Market Street!). It's truly a high-five worthy slider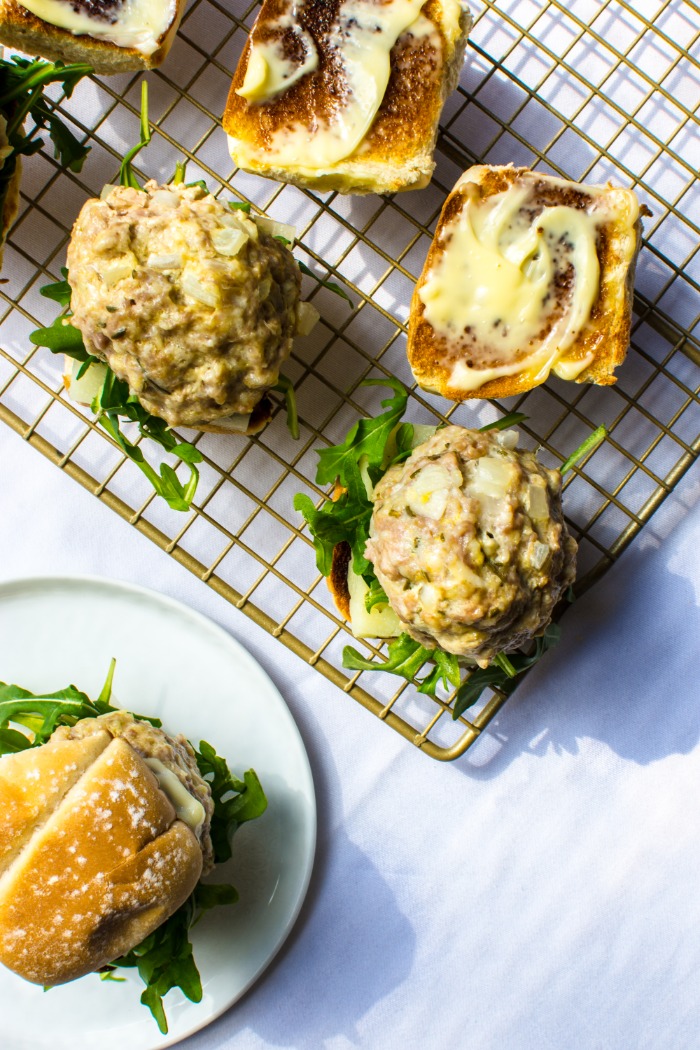 What makes this meal so great besides all the reasons listed above is that the major component of the meal (the meatball) is make-ahead friendly.

The meatballs can be prepared and refrigerated up to a day before and then placed in the Instant Pot right before cooking. Amazing!
There are actually a few other things to fancy about these rosemary pork meatballs. They are versatile and don't just have to be served on a bun. Here are a some other ways to use the meatballs:
Cook pasta, toss with a premade pesto from Market Street, and serve the meatballs with pasta.

Eat the meatballs with arugula, salad-style, as a side for a low-carb option.

Serve the meatballs with jasmine rice and top with a runny egg.

Freeze the meatballs for a rainy day.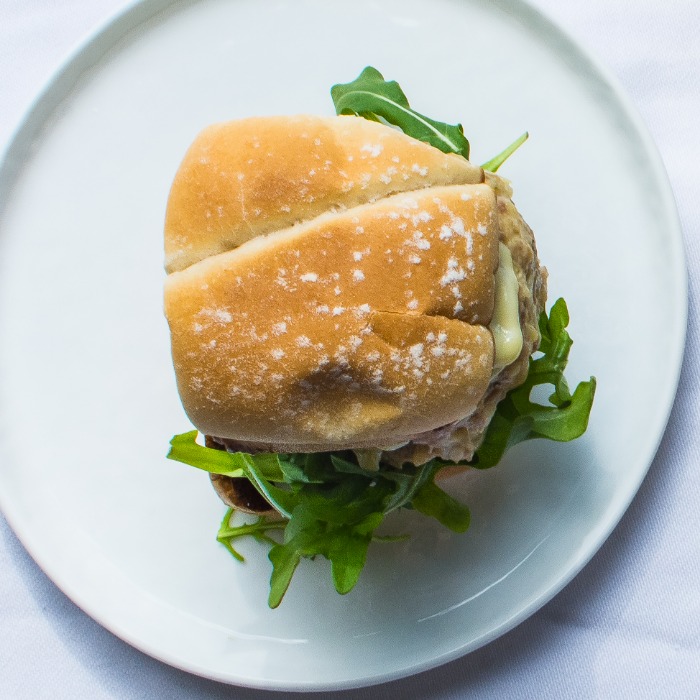 If you're new to the Instant Pot game, here are a few pointers about the Instant Pot before you dive in:
Include time for pressure build-up and release. Recipes will give you a 'cook time' but it does not include the actual time for pressure build up and pressure release. Remember this equation when cooking with the instant pot

Pressure Build-Up Time + Pressure Cook Time + Pressure Release Time = Instant Pot Cooking Time

An Instant Pot is a brand of electric pressure cookers. If you do not have an Instant Pot but another brand of pressure cooker these recipes will also work.

Don't forget to secure the sealing ring on the lid. This may sound like a rookie mistake, BUT it does happen even to the most seasoned Instant Pot users (i.e. me).

Don't be scared of the Instant Pot.

It is a worthwhile tool to welcome into your kitchen rhythm. It doesn't do everything, but it does do a lot of things really well.

Lastly, it's not Instant (refer back to point #1).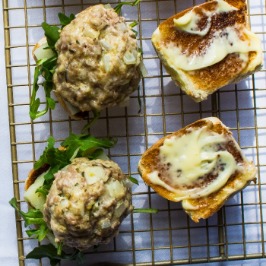 Instant Pot Rosemary Meatball Sliders —by Rebecca White of A Pleasant Little Kitchen
makes 9 large meatballs
1/2 pound ground pork

1/2 pound ground turkey (thigh meat, preferred)

1 teaspoons kosher salt

1 teaspoon mayonnaise

1 tablespoon crème fraiche

2 tablespoons panko bread crumbs

2 tablespoons fresh rosemary, chopped

1/4 cup freshly grated parmesan

1/2 cup diced onion

3 garlic cloves, chopped

1 egg

2 cups water

slider buns, for topping

mayonnaise, for topping

arugula, for topping

manchego cheese, for topping
Author note: This recipe is easily doubled to make 18 large meatballs.
Place the pork, turkey, salt, mayonnaise, crème fraiche, bread crumps, rosemary, parmesan, onion, garlic and egg into a large mixing bowl. Mix well.
Line a rimmed baking sheet with parchment paper. Form 9 large meatballs and place into the fridge.
Pour the water into the Instant Pot. Place a silicone steamer basket into the Instant Pot. Place 4-5 meatballs into the steamer. Cook on high pressure for 9 minutes. After 9 minutes, release the pressure. Remove the meatballs and place on a baking sheet. Repeat these steps until all of the meatballs have been cooked. Be sure to empty the cooking liquid and refill the insert with fresh water with each batch.
Toast the slider buns. Spread mayonnaise on each side of the buns. Lay a slice of manchego and a generous amount of arugula on the bottom layer of the bun. Top with a meatball and the top bun.
Category: What's Cooking