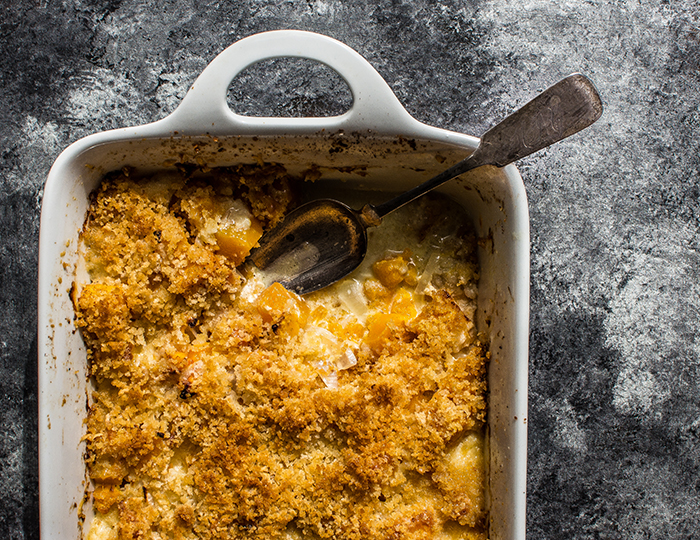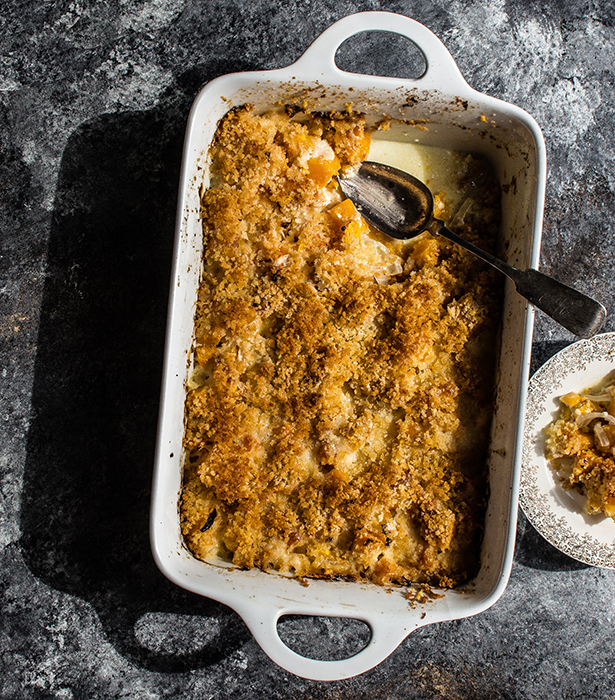 ---
Post and images by guest blogger, Rebecca White, of A Pleasant Little Kitchen.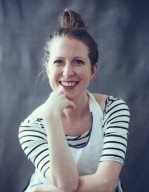 Visit her full blog or find out more about her here.
---
I love gratins and I want to tell you why.
The formula for gratins is universal and almost any vegetable that can be sliced thin can be the start of the gratin show.
Sweet potato! Kholrabi! Parsnip! Potato!
Gratins are a French dish and the name comes from a word that means to broil. At the end of the baking process, the gratin is broiled to golden brown.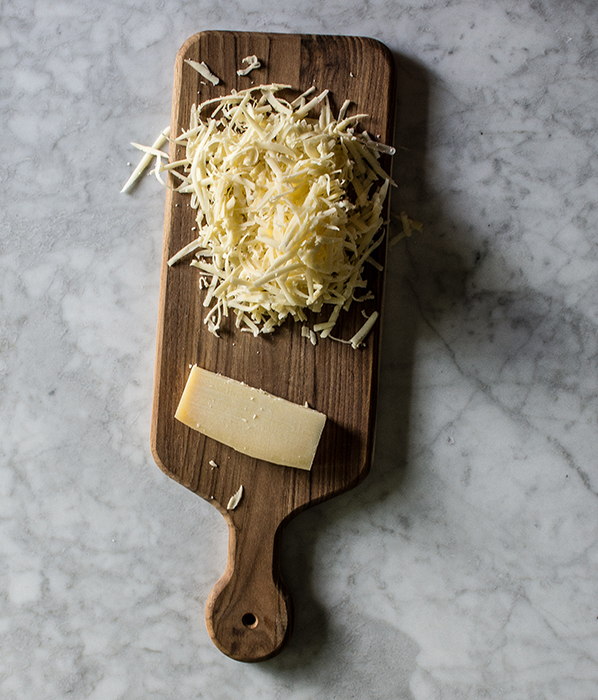 And frankly, if you want to have a broad perspective of gratins, it's really anything baked in a shallow dish with cheese and breadcrumbs on top.
Now. I know I have you at baked breadcrumbs and cheese—but I hope that I also have your attention with vegetables.
Vegetables ARE our friend. Repeat with me vegetables ARE our friend. Plus, when they are combined with a roux (flour and milk sauce), cheese and breadcrumbs, they can become your best friend.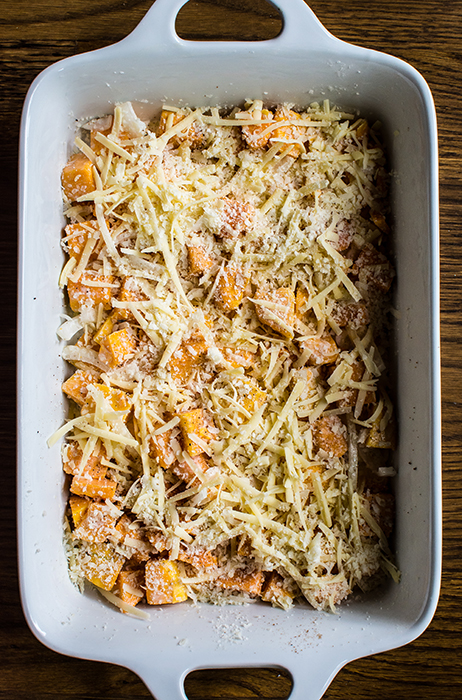 Thanksgiving is always a tricky one for me. The main dish is, well, easy. Turkey. Then, of course, there are the mashed potatoes that are a given and rolls…but what about sides?
Frankly, the sides can be a thorn in my side.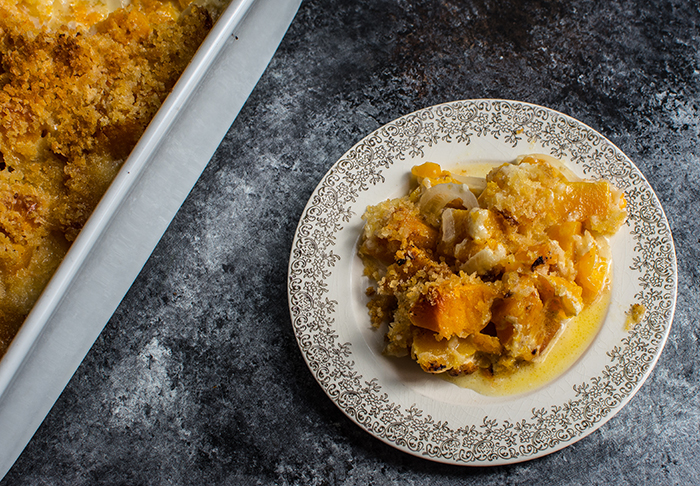 The requirements for Thanksgiving sides are many, but these are my top five:
Make-ahead assembly
Can bake with other sides
Vegetable
Tastes Good
Unique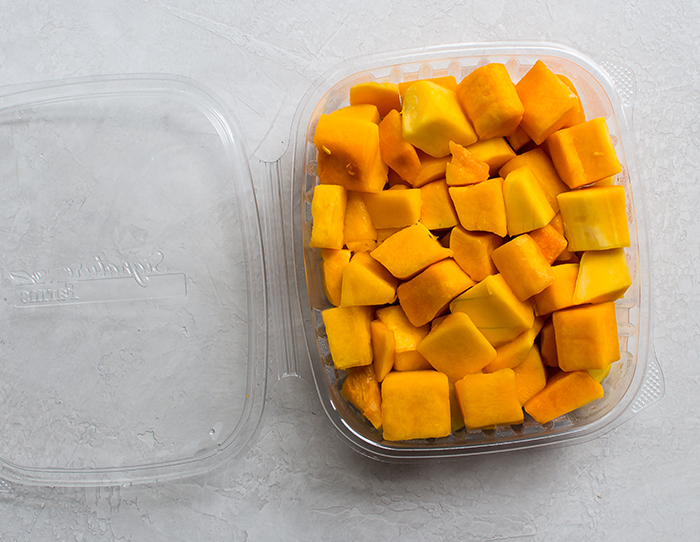 I know, I know…I have high standards for my Thanksgiving side dishes, but why not? It's FREAKING THANKSGIVING. The holiday where cooks around the nation are intentional about their food and THOUGHTFUL about their food and are taking TIME to cook.
Those sides better be good. That's why I'm making a butternut squash gratin for Thanksgiving. I can grab a few bags of pre-sliced butternut squash, toss with homemade béchamel and cheese and then bake with buttery herby breadcrumbs on top.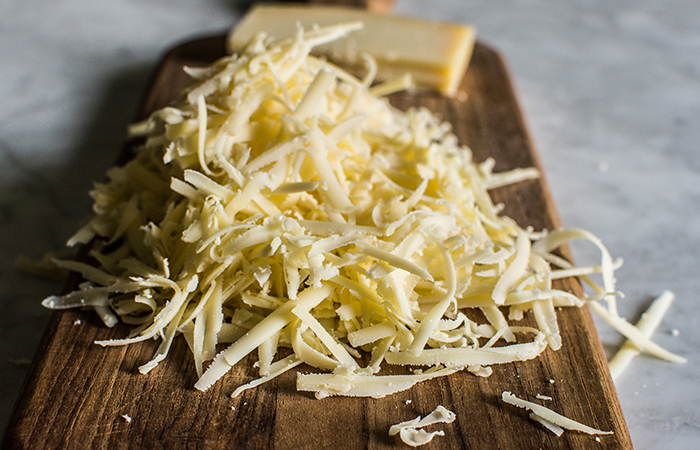 It's the perfect Thanksgiving side and not only is making it fun, but shopping for it also puts me in a good mood.
I love shopping for a Thanksgiving meal. The shoppers at Market Street are so happy and the store is FULL of hungry cooks looking for the best ingredients to make their friends and family a meal that means something. It truly is one of my favorite weeks at Market Street.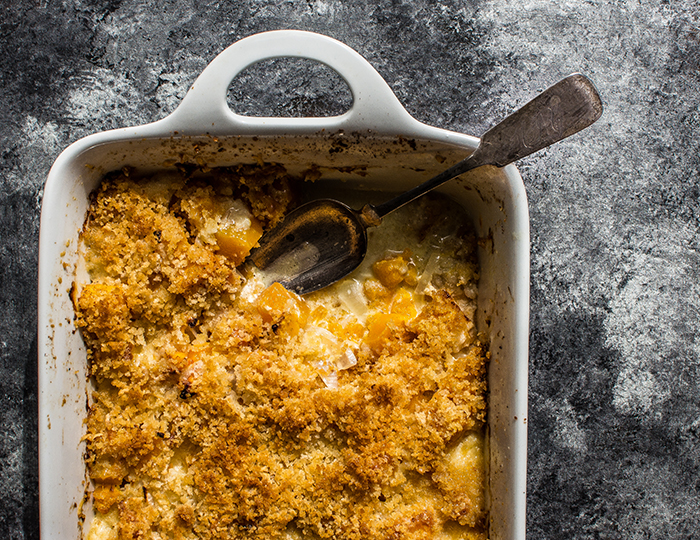 Not to mention the store is stocked full of holiday treats and goodies that somehow slip into my basket (I mean, Christmas is only a few weeks away and I did NEED that Santa Claus mug from the Dish Department). Plus, how can one resist the abundance of seasonal flowers that are screaming to deck the Thanksgiving tables?
This season, don't let the Thanksgiving sides be a torment, go with a gratin and be happy.
---
Butternut Squash Gruyere Gratin
Serves 10-12
unsalted butter
8 cups butternut squash, cut into 1 1/2 inch cubes
1/2 onion, sliced thin
1 1/2 cups cream
3 garlic cloves, crushed
3 sprigs of thyme
1 1/2 teaspoon kosher salt
2 cups gruyere, grated
1 cup parmesan, grated
2 tablespoons unsalted butter, melted
1 cup panko bread crumbs
1) Heat the oven to 400 degrees.
2) Place the cream, garlic and thyme into a small saucepan. Heat on low for 15 minutes.
3) Grease a 9X13 baking dish with the butter.
4) Place the butternut squash and onions into a large bowl. Pour the cream over the mixture. Stir well to coat.
5) Take a few spoonfuls of the cream and place it on the bottom of the baking dish.
6) Remove the butternut squash and onions from the cream and lay in overlapping layers until the bottom of the dish is covered. Sprinkle with salt and then with a handful of gruyere and parmesan cheese. Continue this process until all the vegetables are used and 1/2 cup of gruyere remains.
7) Press down on the gratin to compress the layers then pour the remaining cream onto the gratin.
8) Top with the remaining 1/2 cup gruyere (or more if desired).
9) Combine the melted butter and bread crumbs. Evenly distribute over the top of the gratin.
10) Place in the oven and bake for 1 hour. Lightly cover the gratin with foil if the top is browning too quickly.
11) Serve warm.
Category: What's Cooking